It is time for Fashion Week Istanbul: fashion week will do digital shows between October 12-15.
Unfortunately, the world has been on the brink of a major crisis, pandemic, our lives have been turned upside down in many ways. However, fashion has never lost its shine even during this difficult period. Because fashion is more than clothing, remember the words Coco Chanel said, "Fashion is not something exists in dresses only. Fashion is in the sky, in the streets, fashion has to do with ideas, the way we live, what is happening.
And fashion is in Istanbul: the new leg of Fashion Week Istanbul will take place between October 12-15.
The event will host 33 fashion shows, which has creative and different contents. This year, Formun Üstüfashion also inspires visual art through creative collections.
When remember the pervious Fashion Week Istanbul, which expresses the city's natural mosaic with stunning creations, I could not help but be excited about the new leg of Fashion Week Istanbul. Hakan Yıldırım, who is unforgettable with his flannel and embroidered designs in the "Letters I Wrote to Mahizer"; Cihan Nacar, who stands out with his collection that features vivid and fluffy forms, are among the designers to take place in Fashion Week Istanbul.
The list of all designers:
ARZU KAPROL, DB Berdan, CEREN OCAK, CİHAN NACAR, ÇİĞDEM AKIN, DILEK HANIF, DICE KAYEK, MUSEUM OF FINE CLOTHING, Emre Erdemoğlu, T.A.G.G, GOKHANYAVAS, LUG VON SIGA, HAKAAN YILDIRIM, HATİCE GÖKÇE, KARMA, MEHMET EMİROGLU, MEHTAP ELAIDI, meltem özbek, murat aytulum, NEDO by Nedret Taciroglu, nej, NİHAN PEKER, NIYAZI ERDOGAN, OZGUR MASUR İstanbul, özlem erkan, Özlem Kaya, RED BEARD by Tanju Babacan, SELEN AKYUZ, sudietuz, SBNM, TUĞBA ATASOY, Y PLUS by Yakup Biçer and young designers from the Istanbul Fashion Academy New Gen project.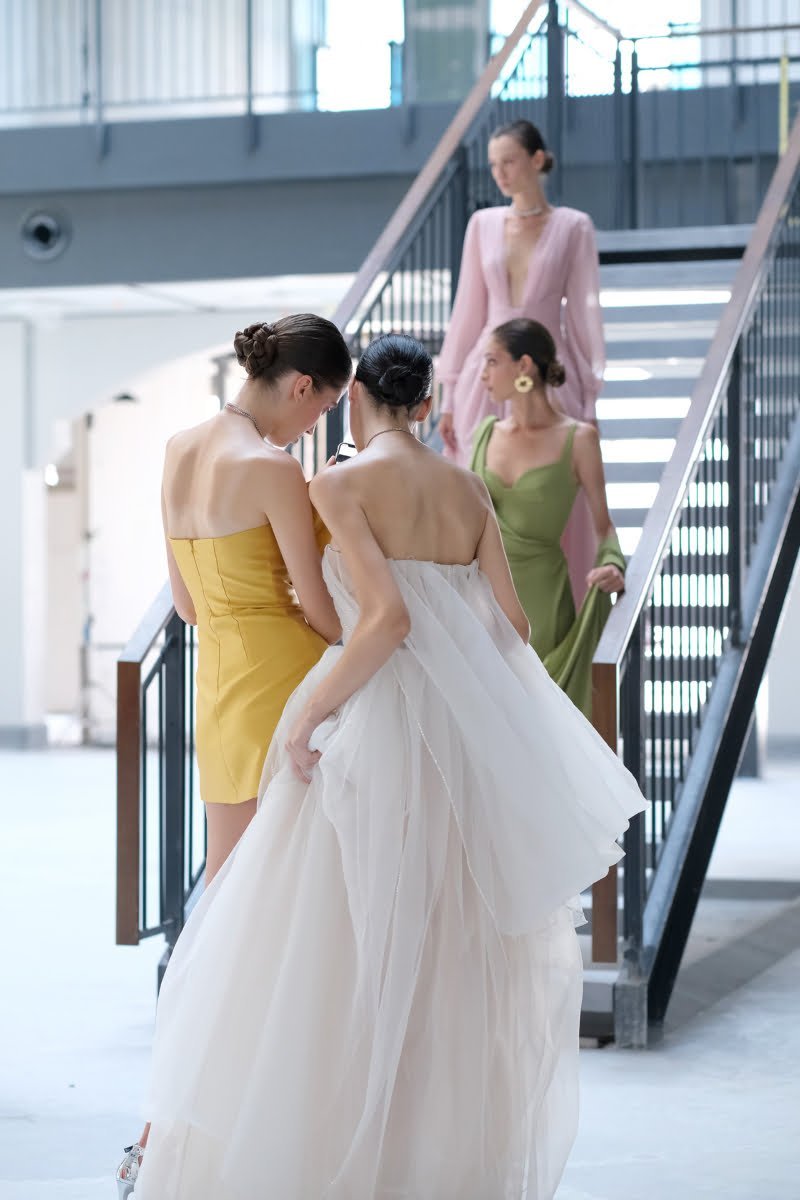 The Fashion Week Istanbul can be followed at www.fashionweek.istanbul, the official Instagram account @fwistanbul and the hashtag #fwistanbul.
Especially, I look forward for Hatice Gökçe's collection because the experimentalism in her designs and using of innovative fabrics, Likewise, Ceren Ocak's new designs, which were remembered with her collection reflecting the lines of a strong and modern woman last fashion week, are among the ones I wonder.