We're all here excited about Tokyo 2020 Olympic Games nowadays. That is why, our new route is Tokyo, which is the one of the most populated cities on Earth. We have compiled the golden clues for those who want to explore the city with avoiding from the crowds due to pandemic.
Boutique Hotels
Tokyo will host the Olympic Games this summer, we recommend you prefer much more boutique and quiet resorts instead of big and crowded hotels in this city. The city features many new and five-stars hotel in this aspect. Our first suggestion is world-known Edition hotels. The Tokyo Edition, Toranomon is the first member of this group in Tokyo. Designed by award-winning designer Ian Schrager, the hotel was opened in the last months of last year. This summer, the group's second investment in this city is coming: The Tokyo Edition, Ginza. Located in the center of shopping centers, the hotel consists of only 86 rooms. On the other hand, the first city hotel of Aman Resorts, which is known for the refined resorts it opened in extraordinary destinations, opened its doors in Tokyo. With impressive views of the city, Aman Tokyo's guest rooms offer a pleasant relaxation opportunity with combing luxury with Zen minimalism. Located in city's one of the iconic buildings, the Peninsula Tokyo is appreciated for its central location just opposite the Imperial Palace. The hotel is an elegance option with its 47 suites for those who are looking for privacy.
Japanese Garden
A travel should not complete before seeing the fairytale beauty of Japanese gardens. Although the city is surrounded by huge buildings and skyscrapers, the magnificent gardens interspersed allow you to breathe. The biggest and most beautiful of these gardens is Shinjuku Gyoen. The garden was the residence of a feudal lord during the Edo Period (1603-1867), which marked in Japanese history. Later on, it used as the royal family's botanic garden for many years. Opened to the public in 1949, Shinjuku Gyoen is so large that it's almost impossible to get in close contact with people.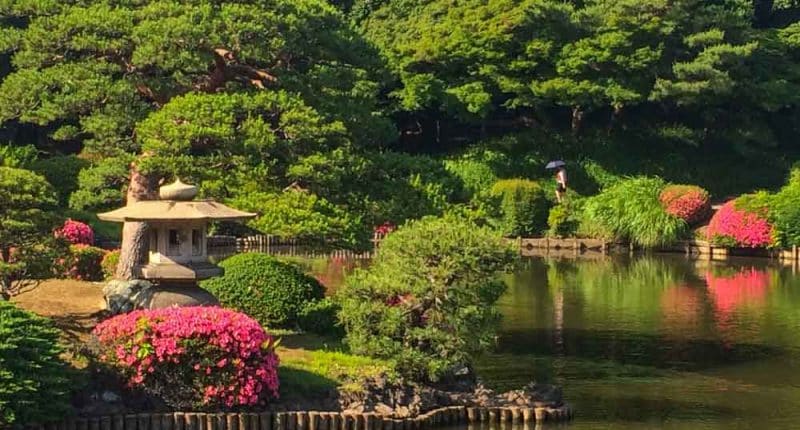 Tea Ceremony
If you want to have feel of Tokyo, you should add Japanese tea ceremony to your program. It will be such a unique experience to taste green tea while wearing a kimono and to do it in a traditional tea house accompanied by a geisha. The sessions are organized exclusively for you and carefully prepared in terms of hygiene and distance rules. One of the best places for this ceremony is Kimono Tea Ceremony Maikoya. We suggest making a reservation in advance.
Visiting Temple
We suggest those who want to catch traces of Japanese history in Tokyo to visit some of the ancient temples. According to us, the most magical address is Sensō-ji Temple, which dates back 1400 years. This oldest Buddhist temple in Tokyo also features the statue of the Goddess of mercy, Kuan Yin. The most original example of Japanese Buddhist architecture that has survived, it is open until 11 at night and you can visit the temple avoiding from crowded.
Michelin-Star Fine Dining
Tokyo is the city with the highest number of Michelin-star restaurants in the world. If you haven't had a Michelin experience before, you have a lot of options. In our opinion, Ginza Kojyu and RyuGin are best restaurants of the city.Three Michelin-star Ginza Kojyu is the best quality restaurant that you can experience traditional Japanese dinner known as kaiseki, in other words Japanese haute cuisine. And RyuGin is other three Michelin-star restaurant in Tokyo. It is one of the best restaurants not only in Japan, but also in the world. In RyuGin, a la carte options are accompanied by degustation menu. Fruit desserts that are frozen with liquid nitrogen and boiled draw attention among signature dishes.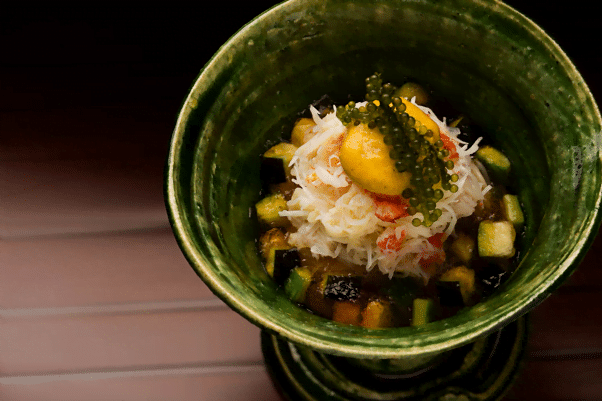 Hiking Fuji Mountain
During your travel in Tokyo, you can escape from the city to natura and get away from the crowds and meet the natural side of Japan. Don't miss the opportunity to explore and photograph Mount Fuji, one of the country's best-known natural monuments, with a day-trip. It is such an unique experience to watch Fuji closely and to swim or take a walk in the surrounding lakes.
Handmade Gift
There many shopping centers and stores in Tokyo. However, if you want avoiding from the crowds and want to buy meaningful gifts, you can make a special appointment with Yamada Heiando. In this store, you can find traditional handmade wooden decorative objects coated with lacquer. The Japanese emperor and his family are among the customers of Yamada Heiando, which has been producing these high-quality gifts, literally Japanese made, for over a hundred years.