Dolce & Gabbana's Mediterranean-inspired collections are not new for fashion lovers. The Maison winks at its 37-year history with the floral motifs that used in its iconic pieces. And nowadays, the brand turns its route to Sardinia for the second time, to a more specific location.
Collaborated for the second time with Hotel Cala Di Volpe, located on the Costa Smeralda, the famous coastline of Sardinia, the brand has prepared an exclusive collection for the unique holiday experience in this ultra-luxury hotel.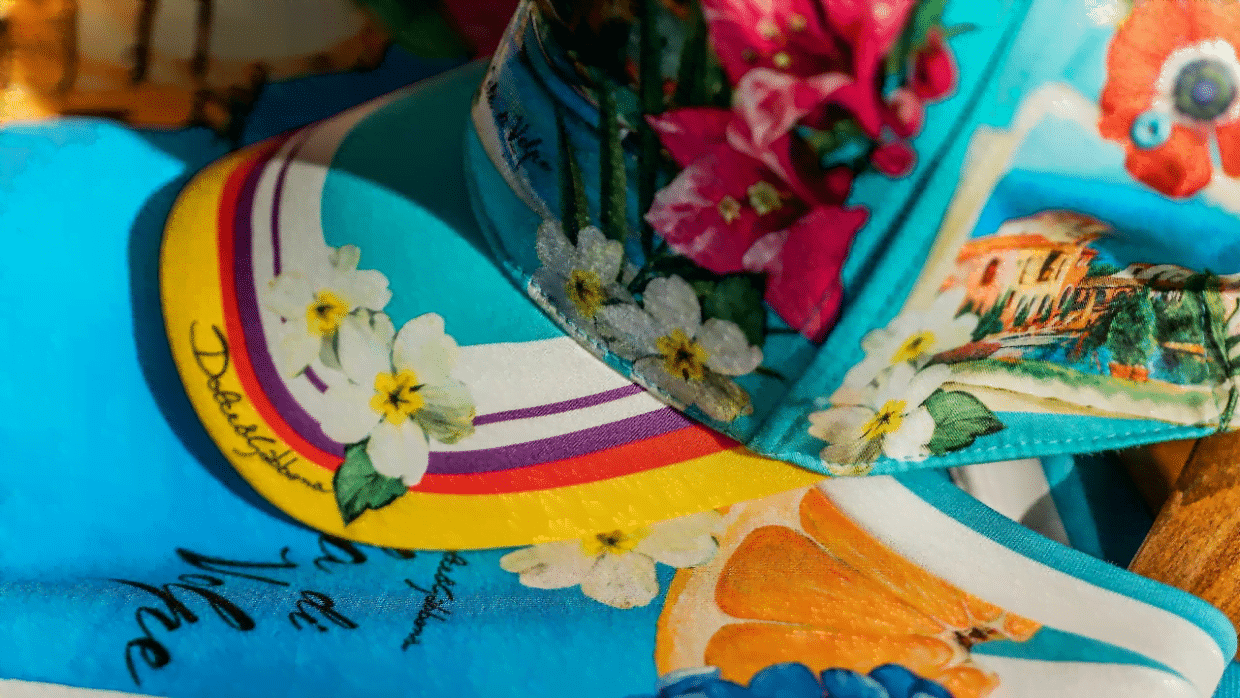 The pieces will be sold exclusively at the hotel's pop-up shop. The collection includes robes, t-shirts, berets, scarves and bags designed for both men and women.
Each piece is inspired by the extraordinary nature and scenery of the Costa Smeralda and is harmonized by the exotic prints of the sea and small coastal towns. When the picturesque groves of Hotel Di Volpe combined with the Maison's Mediterranean inspirations, the collection turns into a series of postcards.
So, here is a chance to enjoy the Costa Smeralda and a coastline designed by sporty chic which defines luxury!