Dior Lock Handbags, new members of Dior 2021 Fall Collection, open the door of a stylish autumn with their vintage sprit that blending leather and canvas.  
Dior has presented new members of Fall Men 2021 Collection; the season's new Dior Lock Handbag's rigid design combines vintage lines with modern spirit. The rigid structure of bags evokes the graphic form of the briefcase. By the looks of it, the shiny metallic clasp with "DIOR" logo are most elegance details of handbags.
Bi-material finish bags in which leather is combined with the emblematic Dior oblique canvas, are available in black, beige and azure blue.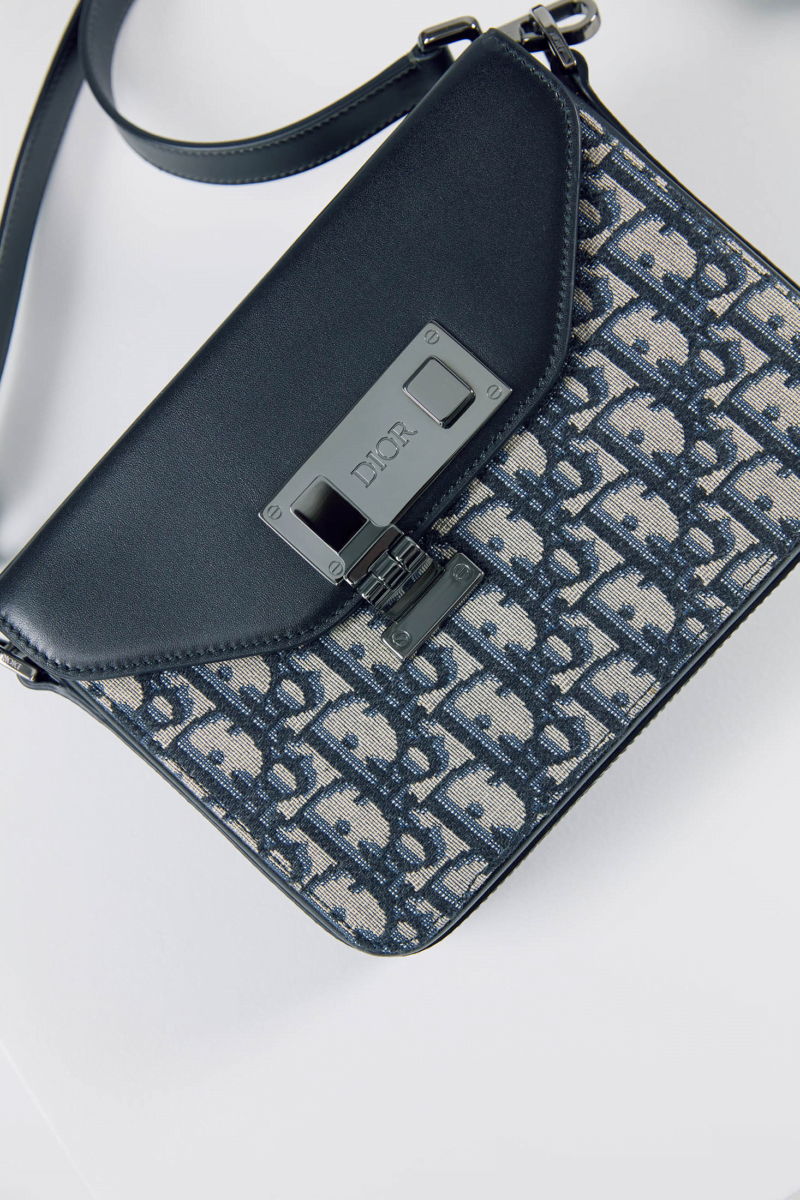 Furthermore, a camera bag version as well as two mini clutch iterations are irresistible pieces of collection. If you want to unlock elegance, the key is Dior Lock handbags that are available in-store in early May.