French fashion designer Christian Louboutin, renowned for his iconic stilettos, is opening his first hotel on the coast of Portugal.
When Christian Louboutin is mentioned, the first thing that comes to mind is his famous stilettos. However, let's change that perception and embark on a Mediterranean journey to Louboutin's hotel, Vermelho, located on the shores of Portugal, during these warm summer days.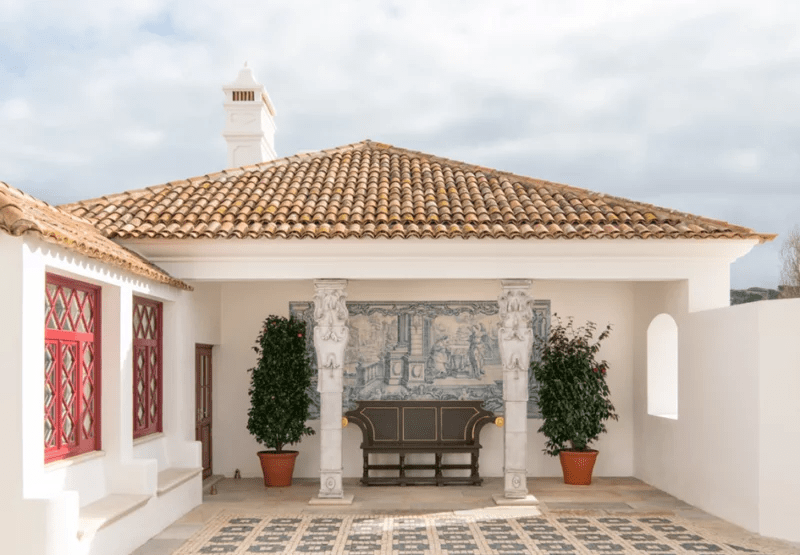 Vermelho, Louboutin's first hotel, recently opened its doors in the coastal town of Melides, south of Lisbon. The hotel's name derives from the Spanish word for the designer's signature color red. Unsurprisingly, shades of red dominate the decoration as well. The hotel's story goes back about a decade when Louboutin, nursing a minor injury while vacationing in Comporta, became enamored with Melides, surrounded by dense pine forests, while heading to a nearby hospital. Eventually, he purchased an old fisherman's house here, transforming it into a serene escape. With the touches of Portuguese architect Madalena Caiado, this old fisherman's house turned into a boutique Mediterranean hotel.
Vermelho is Louboutin's first hotel but not his last; planning to open another hotel in Melides in 2024, the French designer envisions another hotel near the Melides forests in the years to come. The clear blue waters, golden sand shimmering in the sunlight, and green landscapes of Melides undoubtedly make Vermelho a focal point of attraction. However, as a Louboutin hotel, its decoration and architecture are as attention-worthy as the dazzling Mediterranean nature. The exterior design of the hotel is a graceful blend of light blue and white, reminiscent of Spanish and Alentejo traditional architecture. Italian sculptor Giuseppe Ducrot's statues accompany the sophisticated exterior architecture in the garden.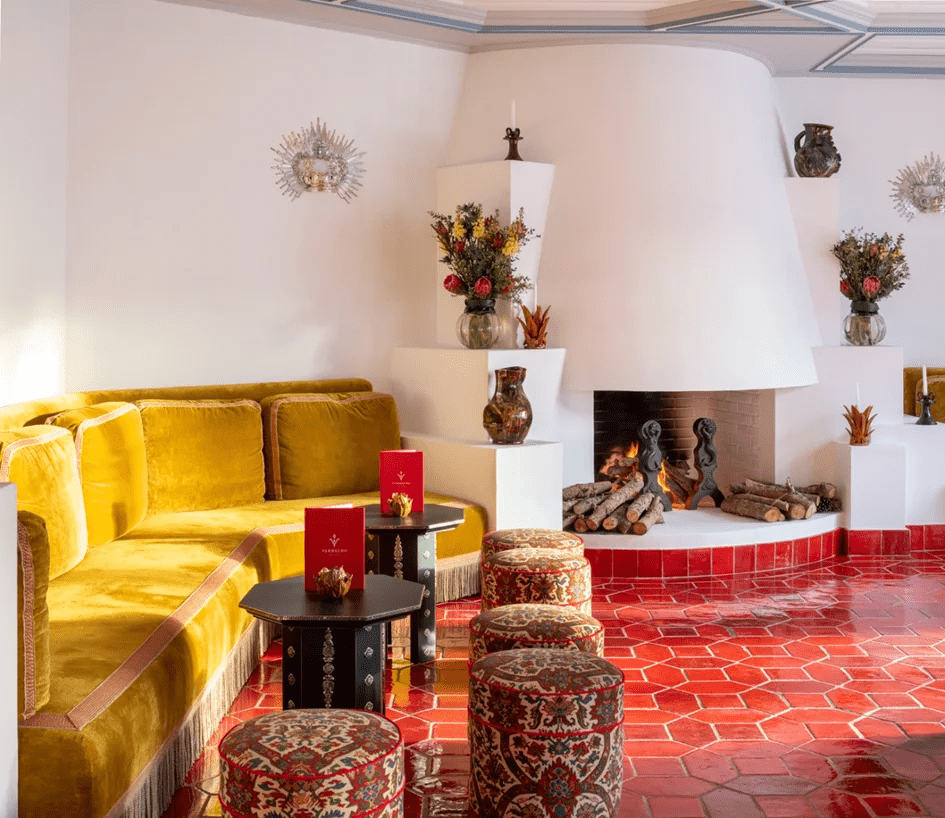 The hotel's 13 rooms are designed with local architectural elements such as white washed walls, simple blue windows, and carved wooden doors. The floors showcase red and green tiles. Furnishings have been decorated in collaboration with Spanish design experts, and the marble bathrooms are designed to evoke memories of old Spanish and Portuguese farmhouses. Portuguese tiles, antiques, and hand-painted artworks by Konstantin Kakanias, a long-time collaborator of Louboutin, adorn the walls of the hotel.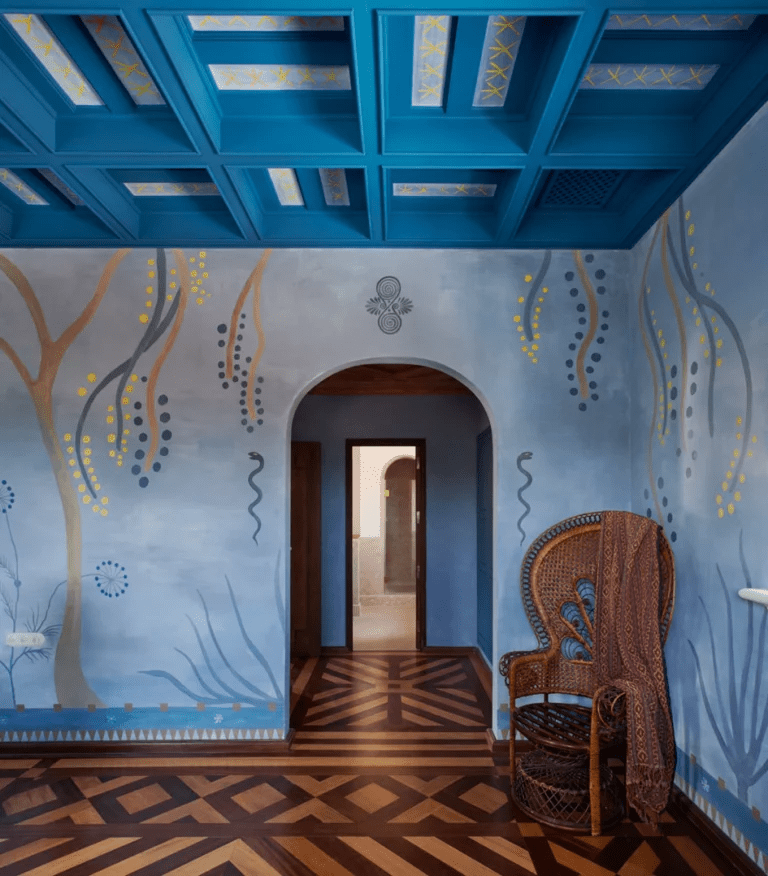 In the hotel's kitchen, Portuguese chef David Abreu prepares local cuisine. Dishes like oyster-infused pork, octopus salad, and wild boar stew are accompanied by Portuguese wines. The presentation of the dishes utilizes tableware from a local design store.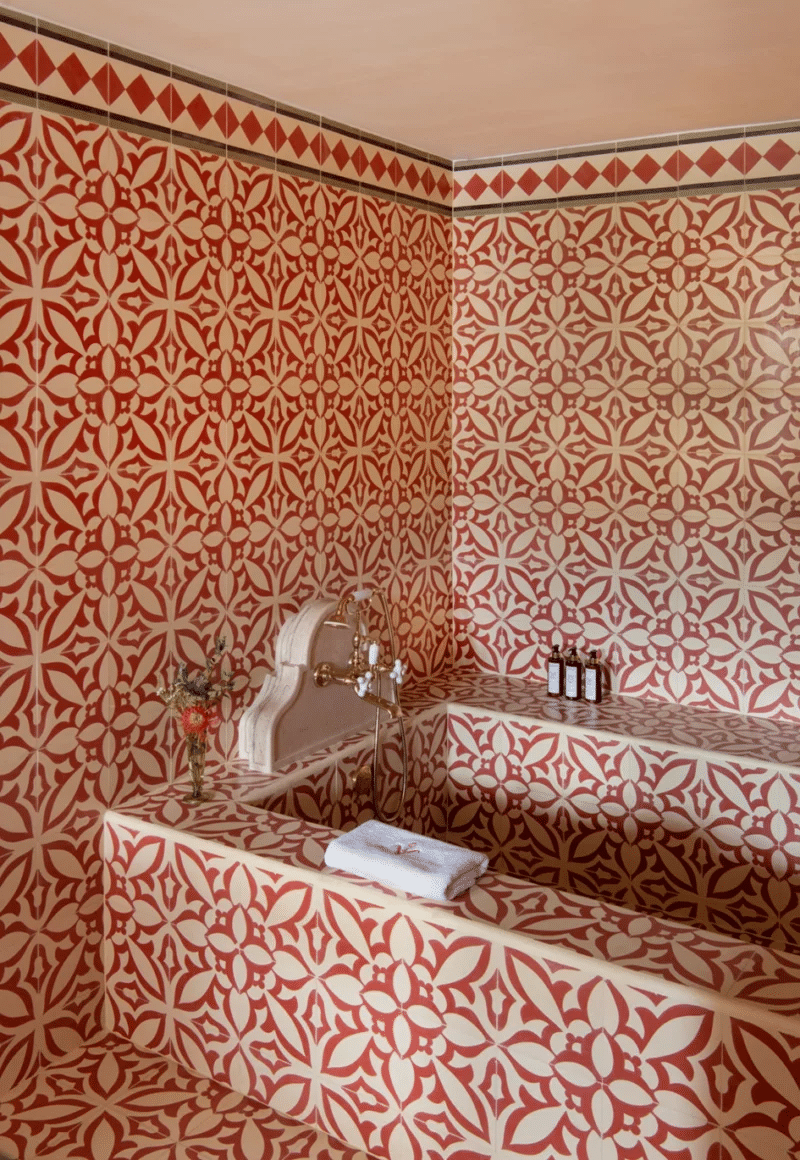 Louboutin, who incorporated his collection of antique items into the hotel's decoration, states that yet another dream has come true with the hotel. Vermelho, which was a dream for Louboutin, is now a new Mediterranean destination that adorns the dreams of travelers.