The CHANEL Autumn-Winter 2021/22 Haute Couture in-person fashion show, which held at the Palais Galleria fashion museum, was a celebration of a return to fashion, art and even Paris after the pandemic period.
Within the collection, Virginie Viard was inspired by vibrant portraits of French paintings and English gardens. The first look of the collection was a tea-length tulle skirt, whilst an Audrey Hepburn-style white bridal gown appeared in the finale look. 
Jackets, skirts, and dresses embroidered with flowers are inspired by English gardens, water lily is one of these flowers.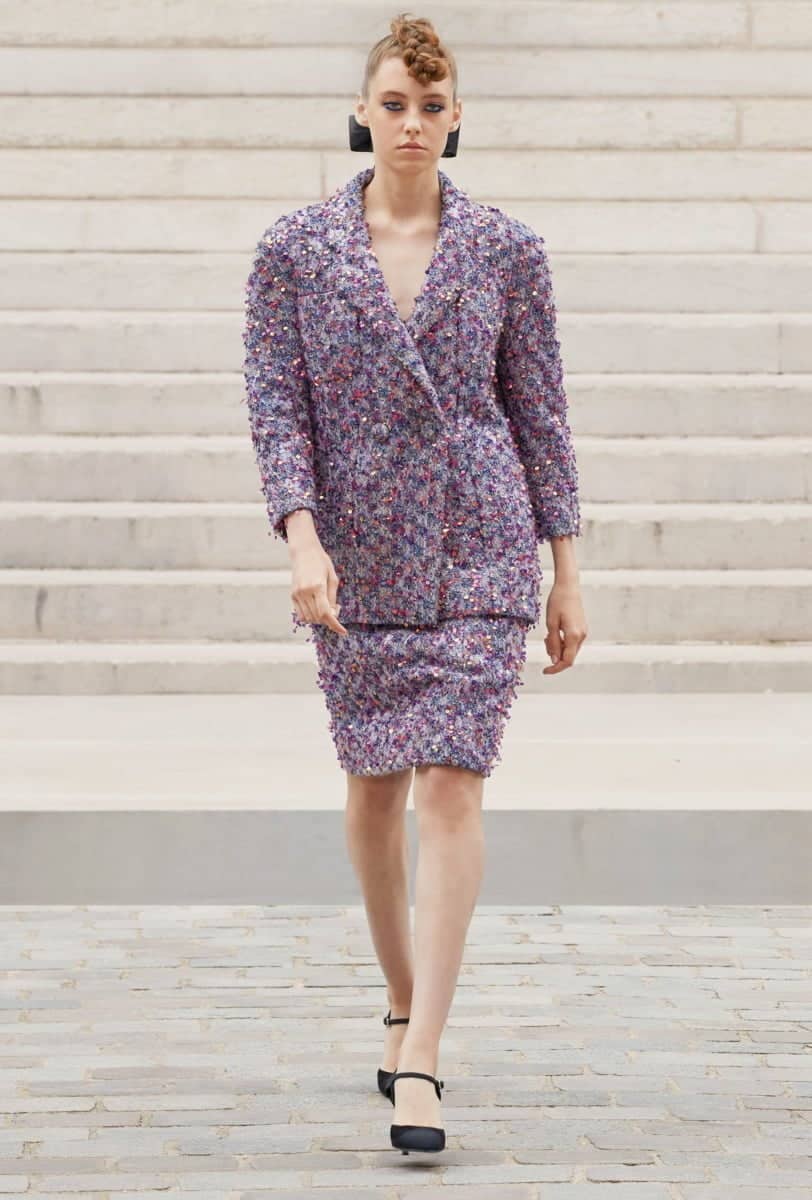 Tweeds, which have a symbolic place in the history of the Maison, are among the other highlight pieces of the collection. Some of the handwork tweeds are designed as colorful, while others appear in single color and with much more simple style. These monochromatic and simple style tweeds are combined with skirts inspired by the French paintings or flowers.
Sequin tweeds, which bear brushstrokes, are designed to represent impressionist paintings. The iconic codes of the Maison such as bow accoutrements, pearl details and tweed suit jacket and other details that referring to Chanel's 100th anniversary celebration are also among the pieces of the collection. (We also wrote an article about iconic N°5 perfume a few months ago.)
As she said that wanted to create a very embroidered and colorful collection, Viard came up with a warm collection like she wished. At the end of the article, an Audrey Hepburn-style longsleeved white bridal gown with a round neckline, accompanied by a pink bow, appears just like the fashion show.