Cartier, the master of jewelry craftsmanship, is preparing to offer a feast for our sense of smell. Candles from the Maison's new collection Écrins Parfumés are also designed to high up the mood of any place.
Created by Cartier's perfumer Mathilde Laurent, the scented candles aim to connect us to nature and are dedicated to triggering a sense of escape from reality through daydreaming. Laurent states that, "Through smoke the origin of perfume, I wanted to offer the possibility to create amazing landscapes, real or imaginary at home. By creating the Écrins Parfumés, we can rediscover the joy of moments spent in nature and invite everyone to enter into this unexplored sensory world of fragrance."
Housed in porcelain and Cartier's iconic gift boxes in the iconic red hue, the candles come in four scents: Pétales (Leaves), Désert (Desert), Canopée (Canopy) and Neige (Snow). Pétales aims to high up the space with a bouquet as vast as a field in a meadow filled with thousands of flowers wafted by scents of a fresh morning, whilst Désert conjures up images of endless sand dunes warmed by the sun's rays.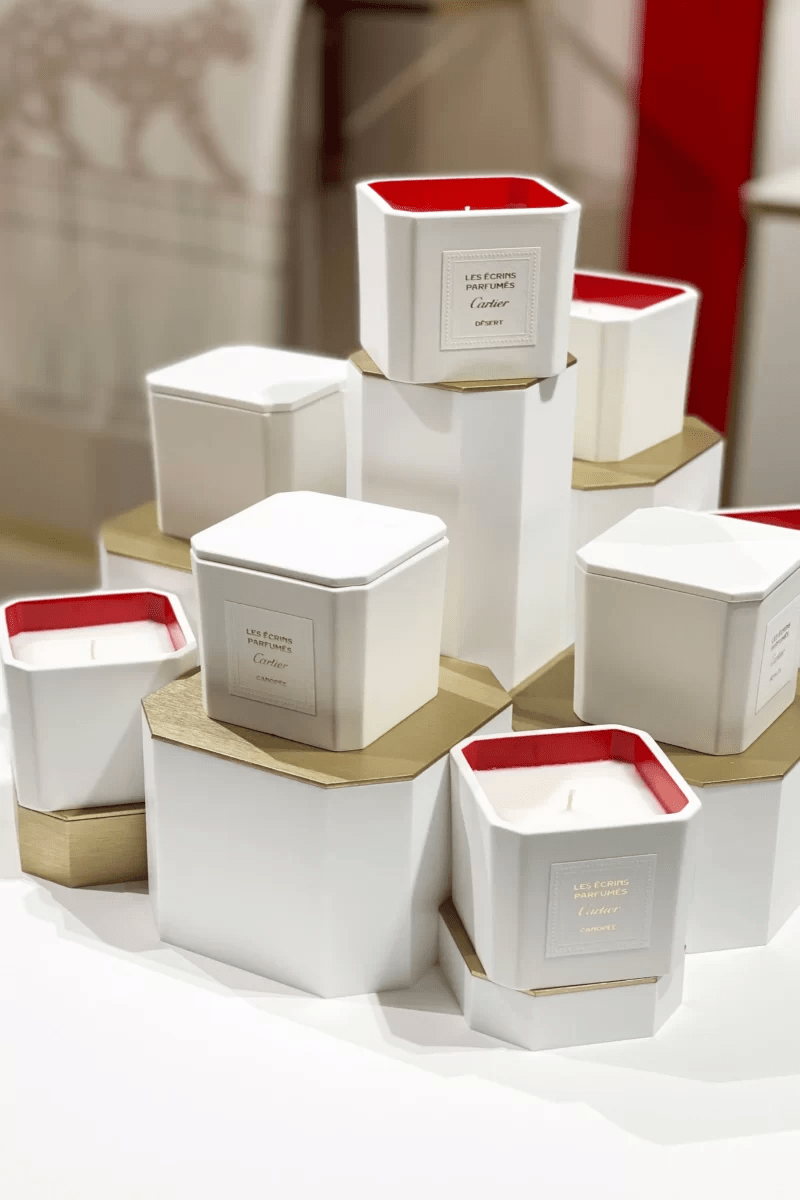 Canopée takes us to a green forest above the trees, with a rich, varied and complex aroma carried by the fresh wind, while Neige is an exploration of a snowy vastness on which the sun's rays are refracted. Canopée, Désert and Pétales will be available in stores and online in February 2023, yet no date has yet been announced for Neige.