The Tower Theater was designed in 1927, is an icon for Los Angeles and where the most beautiful theater plays of the time were exhibited, it took its place among the architectural works under protection after the closing its doors in 1988.
However, Apple will open the curtains for this art-deco theater designed by S. Charles Lee and added a whole new dimension to both the theater building and Apple's new store.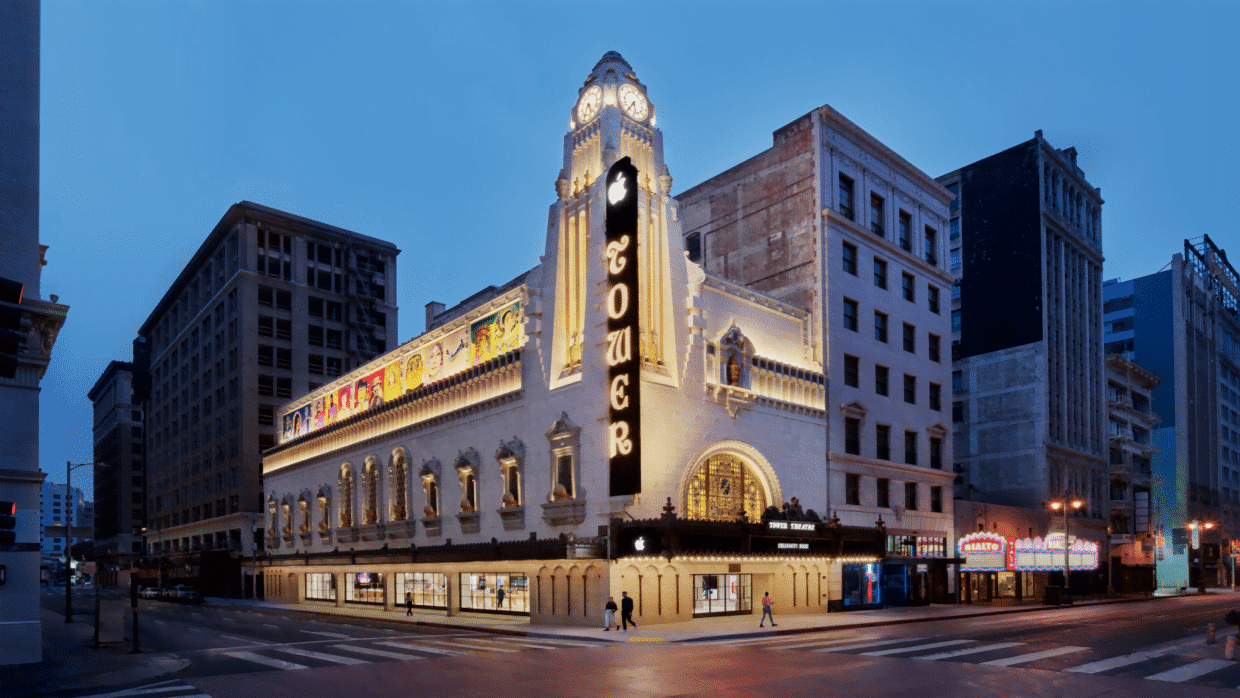 Apple convinced everyone that Tower Theater is the right address for its 26th store to open in Los Angeles, Apple started a collaboration with design partner Foster + Partners as well as local artisans and completed the restoration of every corner of the theater. Special 3D laser scanning methods were used so that the colors could follow the traces of the past, while point painting was performed using traditional methods to prevent brush marks during the restoration.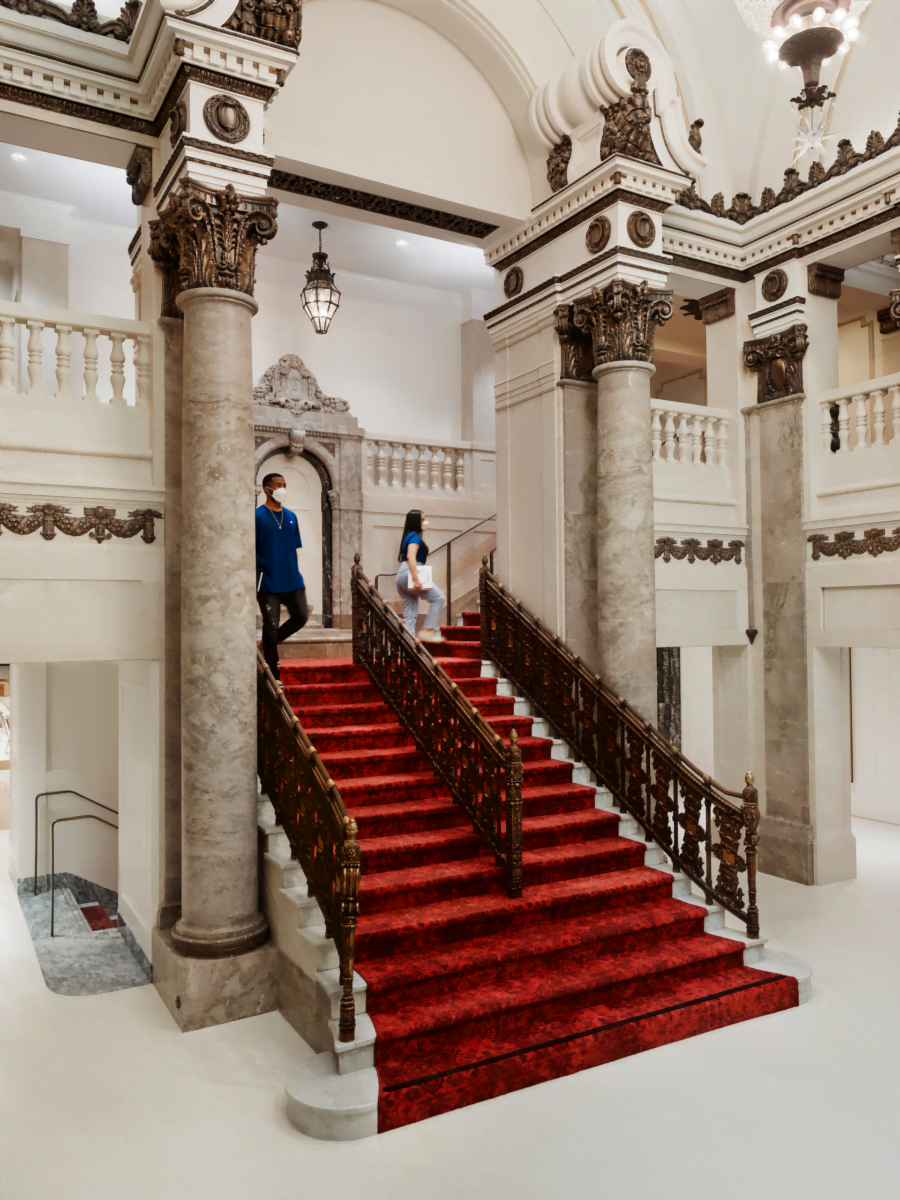 "This project was a true labor of love," says Doo Ho Lee, Apple's director of design for the store, which will open on Thursday, June 24, 2021. When it comes to design principles, Apple never compromise its minimalist and functionalist attitude; this time make its difference by adapting an art-deco structure to a modernist perspective.