World Cup football is never just football. Although only days have passed since the end of the tournament, we look back with longing…
Football's most iconic stop, the World Cup, has closed its doors again for four years, which it opened four years later. The 2022 edition, which was held with the controversial hosting of Qatar, won hearts with its story-based struggles despite the negative impression it created at the first moment. Highest scoring World Cup in history; It was crowned with one of the most special final matches in history, and Lionel Messi stepped off the stage, strengthening his claim to be the greatest football player in history. Of course, although the overall narrative was centered around Messi and Argentina, the big picture wasn't just about them. We're talking about 29 days when Cristiano Ronaldo took the World Cup stage for the last time, teams such as Japan and Morocco challenged giants, and Kylian Mbappe was very close to breaking records at a young age. From 64 matches, 172 goals and countless stories… Let's take a look at a few:
Fairytale
Moroccan coach Walid Regragui, who walked to the semi-finals in Qatar and scored the best in the cup history of an African team, compared his stories to one of Hollywood's most famous fictional athletes, Rocky Balboa saying, "Supporting Rocky because of his heart and passion. We are as brave as he is, as passionate as he is…" Moreover, the Moroccan team combined their passion with an extremely talented and disciplined group of players. Yassine Bounou, Achraf Hakimi, Hakim Ziyech and Youssef En-Nesyri, who are already playing in the strong teams of Europe; Sofyan Amrabat, who had a great tournament, combined with relatively surprising names such as Azzedine Ounahi and Sofiane Boufal, resulting in an unforgettable result. Outstanding team defense at all levels; Belgium finished in fourth place, stopping Spain and Portugal, losing to Morocco, France and Croatia, who came in the last four. Yet no one will forget them…
Sadness
Being on the side of the best football player debate means achieving a lot. Being in the second step of the discussion is also very sad… Because there are huge egos fueled by incredible skill and great achievements. The only thing that drives them to the top is their hatred of defeat. Cristiano Ronaldo's Qatar adventure, "nemesis", which has recently come to the fore with his problems with his club Manchester United rather than his merits, could have strengthened his hand against Messi. The Portuguese star was an invaluable experience boost for the young core of his team, even though his physical level had declined, and his acuity was below his previous level. The legend, who opened the tournament by scoring a goal against Ghana, could not bring the rest and was left as a substitute by his teacher Fernando Santos. When the quarter-finals, in which he entered the game as a saver against Morocco, were over, he was on his way to the dressing room in tears. Maybe most of all with the sadness of the second place…
Phenomenon
Despite being only 19 years old, Kylian Mbappe, who dragged the 2018 World Cup champion France, again sweated the navy blue jersey with first-class performances four years later. It's hard to find a greater tribute to Brazil's unforgettable striker, Mbappe, who has been likened to his own youth by Ronaldo Nazario, nicknamed "The Phenomenon". His sprinter-like speed, mind-blowing quickness, and spectacular finishing ability already make him one of the best in the world. However, the World Cup, where he scored a total of eight goals and kept France alive with a hat-trick in the final; although it did not have a happy ending, it was recorded as his masterpiece so far. There may be a few more trophies ahead of the young superstar who is the top scorer in the history of the finals with four goals in two finals, capturing Pele all time with a total of 12 goals. Woe to the old record holders…
Colour
The concept of "Group of Death", which is a tournament cliché, was manifested in Group E for the 2022 World Cup. As a matter of fact, it was more than enough for it to include Germany and Spain, the giants of the football industry. Japan, one of the strongest teams in Asia, and Costa Rica, which attracted attention with their surprise debut in 2018, were other parts of the group. It would be surprising if the Germany-Spain duo lost to a team other than the other, even though they're both in the generation transition and haven't played 100 percent yet.
Led by Hajime Moriyasu, Japan overthrew the representatives of both schools and scored one of the serious surprises of the tournament. We can introduce another cliché for the "Blue Samurai", who were eliminated by Croatia after a terrible series penalty performance in the second round: They added color, they won hearts…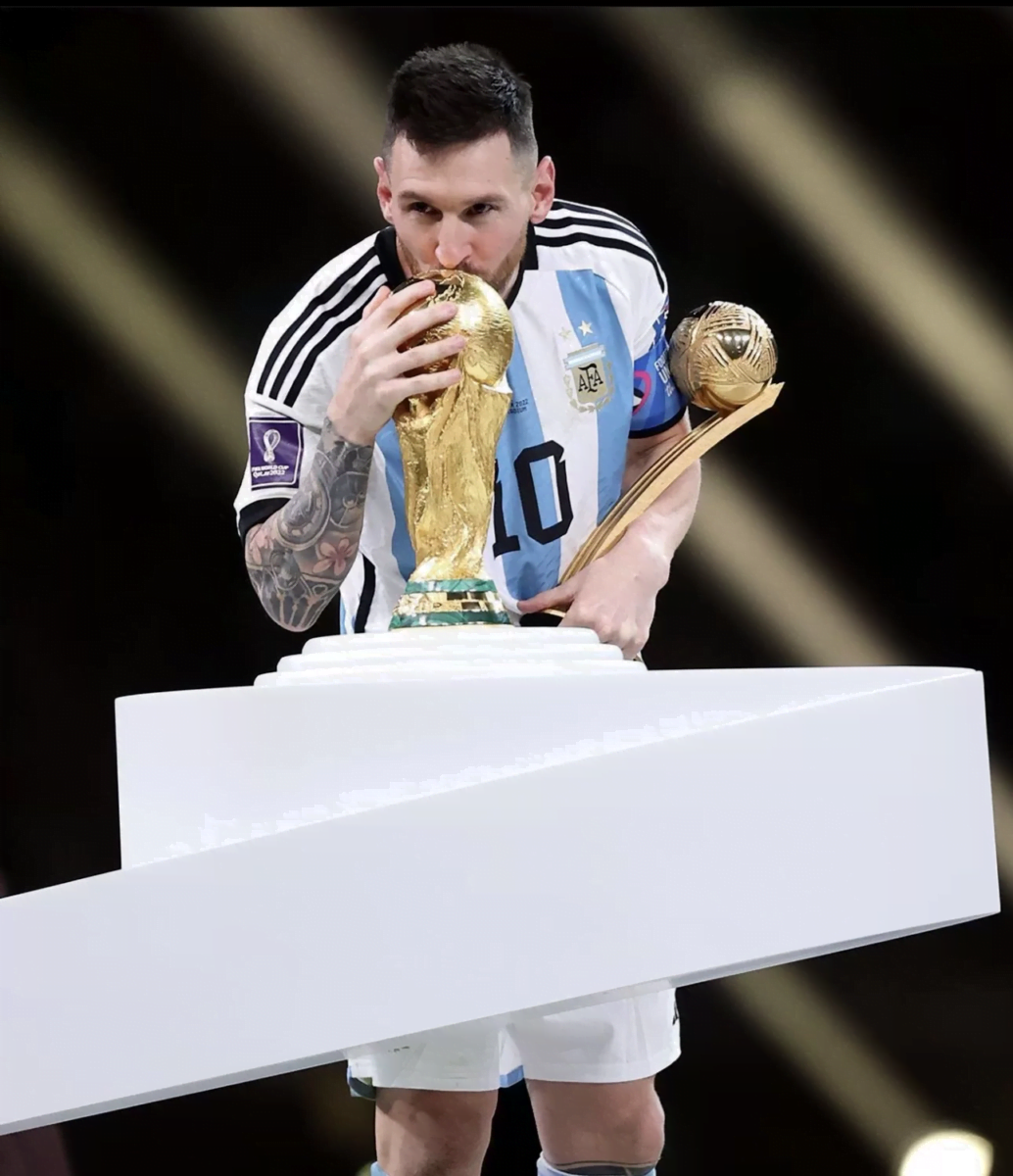 Heritage
The 1978 and 1986 World Cup winners Argentina believed when they found Diego Maradona's only true heir since 2006. It was not possible to watch Lionel Messi, who is now known as the best in history, and think otherwise. But above all other achievements, being the "New Maradona" was a bit of what happened at the World Cup. Defeated in the final in 2014, Messi came to Qatar at the age of 35 and under pressure to play his last trophy. Under the leadership of young coach Lionel Scaloni; The Argentine team, which won the Copa America and Finallisima, this time was far from the taste of star karma as in the past. Rather, the goal was to support the biggest of the stars with hardworking and right pieces. Argentina, which opened the cup with a shocking Saudi Arabian defeat, was reborn with Messi's stunning goal against the Mexican nets and played back-to-back fateful matches. With the magic of goalkeeper Emiliano Martinez on penalties, the scoring contribution of young Enzo Fernandez, the well-intentioned effort of a team of players who knew the ceiling, and the usual magic of Messi, they made it to the France appointment in the final. Even their 2-0 lead in the 2-0 lead, their 3-2 lead in overtime and their collapse again in 3-3 did not deviate them from the goal. Light blue, white and golden yellow met again 36 years later with the help of a genius…