Known for its locally inspired luxury hotels around the world, Aman brings its simple style to fashion with its new retail collection.
Considered one of the luxurious hotels of the world, Aman resorts are known for their architecture inspired by natural environment in which they are built, and the privacy that are offered to their guests. Amanpuri, the first Aman hotel, launched in 1988, which was introduced as "the place of peace". From that time, the brand has built nearly 30 hotels in more than 20 countries. No doubt that we can write many things about Aman hotels which embrace with the atmosphere of their geography. For instance, Amanzoe in Greece and Aman Venice in Italy are my favorites hotels with their view; however, I will write about the brand's new retail collection rather than its hotels in this article.
"Essential by Aman" collection was designed with inspiration from the locally inspired philosophy of Aman hotels. The collection includes sportswear, daily wear, knitwear, swimwear, and soft pieces that you will want to take with you when you go on vacation. The collection was designed, developed and manufactured in Italy. Pieces are designed in simplicity just like architectural design of hotels. The reflection of hotel design is not only in graphic design of the pieces, but also in the color palette: The warm tones are inspired by the land of Amanjena in Marrakech, while the deep blue and the green color refers to the sea and olive tree landscape of Amanzoe in Greece.
Sport clothes for morning yoga and workouts are made of microfiber elastane, which is a very thin fabric. The Japanese cotton and Italian cashmere used in the pieces are details that increased the comfort of the clothes.
In addition to button-down blouses and elegant silk shirt dresses, which you can effortlessly combine with the sophisticated style swimsuits of the collection, wrap dresses and palazzo trousers are designed for balmy evenings.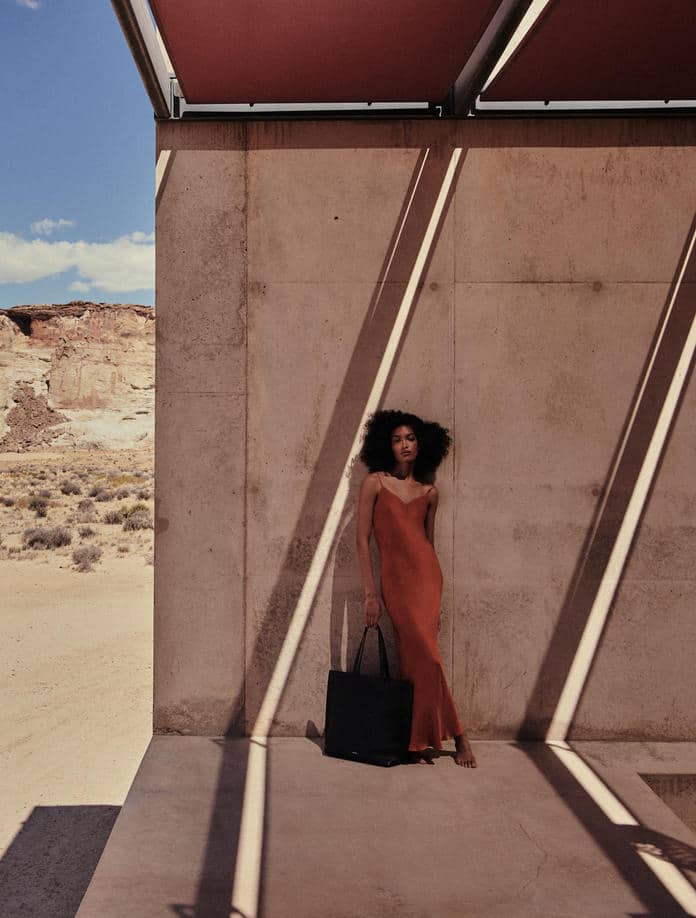 The collection offers knitted cotton shirt and trousers for men.