Shakespeare's Hamlet is adapting into a TV series directed by Kaan Müjdeci.
Hamlet, one of the longest and most powerful works of Shakespeare, is best known for the lines "to be or not to be" or "something is rotten in the state of Denmark". The play is a tragedy that depicts Prince Hamlet and his revenge against his uncle, Claudius, who has murdered Hamlet's father in order to marry Hamlet's mother. While the scenes with the ghost of the dead King Hamlet excite the reader, Prince Hamlet's lover Ophelia has also taken its place in the history as an unforgettable character.
As I mentioned at the beginning of the article, Hamlet is one of the most adapted theater plays into features film. Indeed, Angel of Vengeance – Woman Hamlet (1977) by Metin Erksan is a Hamlet adaptation from Turkey, which is one of the original works of the director. In this surreal movie, Hamlet appears as a woman, plays by Fatma Girik. Let us introduce you another woman Hamlet from a new series by Kaan Müjdeci. The shooting of the "Hamlet" series by director Kaan Müjdeci recently was completed in Büyükada. According to the original synopsis, the story of the series examines the collapse of the Kingdom of Denmark in the 16th century and the balance of power through today's "phaeton kingdom". Furthermore, this Hamlet is a young woman just like in Woman Hamlet. The owner of the phaetons is murdered in a night when 81 horses will be buried in Büyükada and the murder is his brother. The victim's young daughter devises a plan for revenge and in order to find her father's murderers and unveil dark side of their relationship. She brings together everyone who is suspicious on a reality show…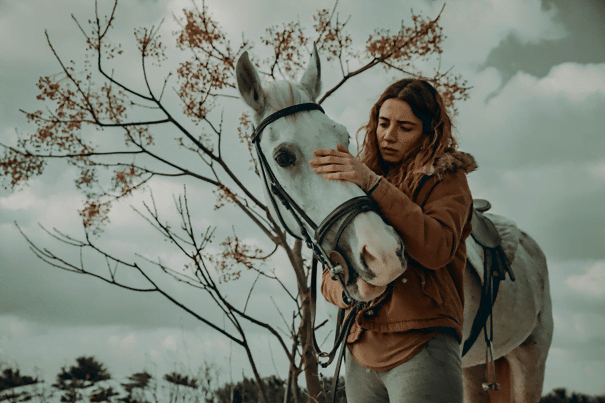 The series features Elif İşcan, Erdal Beşikçioğlu, Şebnem Bozoklu, Hatice Aslan and Mustafa Alabora. Hamlet coming to GAIN in the next fall.