We had a pleasant conversation with Mesut Abdik, one of the founders of Runda Jewelry, Turkey's first sustainable jewelry brand, about the world of jewelry.
Indeed, your family also come from jewelry. How would you describe the jewel in your own words?
For us, jewelery is an object that reflects the soul of the person by processing a rare substance in nature in a meaningful way, representing itself in terms of meaning, beyond its material value.
Sustainability is a concept we use frequently these days. For you, what does it mean to produce sustainable jewelry in its simplest form?
The concept of sustainability has the same meaning in the production activities of all sectors: In order to develop with a philosophy that respects people, nature and, more generally, life. Sustainable jewelry means achieving maximum efficiency at the point of recycling all precious stones and minerals that have already been extracted from nature, and creating an ethical and traceable supply chain that is sensitive to the environment and people. It means avoiding all kinds of activities that are not approved by the international organizations that have a say in this subject, where the damage to nature is high under bad working conditions.
You are Turkey's first sustainable jewelry brand. How did you set out to create Runda?
We are proud to be Turkey's first sustainable jewelry brand. The establishment of our brand started with the statement of a conscious new generation that always wants innovation and transparency, "Now we have to reveal our own style". In addition, our passion for jewelry started when we entered its kitchen. Both seeing that manual labor is spent and seeing the pleasure of the eyes reflected instilled this passion in us. Later, over time, we became aware of the beauty of nature and we saw that the most beautiful designs are in nature. Our passion for combining these two arts has always kept us alive.
You have the RJC Certificate, which is very important for a sustainable world. Can you talk about the certificate and how you got it?
RJC can be obtained as a result of a transparent examination of important points such as ethics, human rights, social and environmental factors, as well as auditing the working environment and employee rights. As a result of a detailed step-by-step examination of all these factors we have mentioned, if a sufficient level of opportunity is provided, the certificate is awarded. We go through the audit process on a regular basis every year.
How does being a sustainable brand in the jewelry institute differentiate you?
The relationship between the jewelry industry and the concept of sustainability may not be obvious at first glance, but of course, when we look at the details of the work, we can see that it is very important. We can say that the biggest point that separates us is that we keep "nature" at the center of our philosophy. We strive to raise awareness in respect to nature and life as much as possible in all processes, from the individual design stories of the pieces in our collections until the products reach our customers.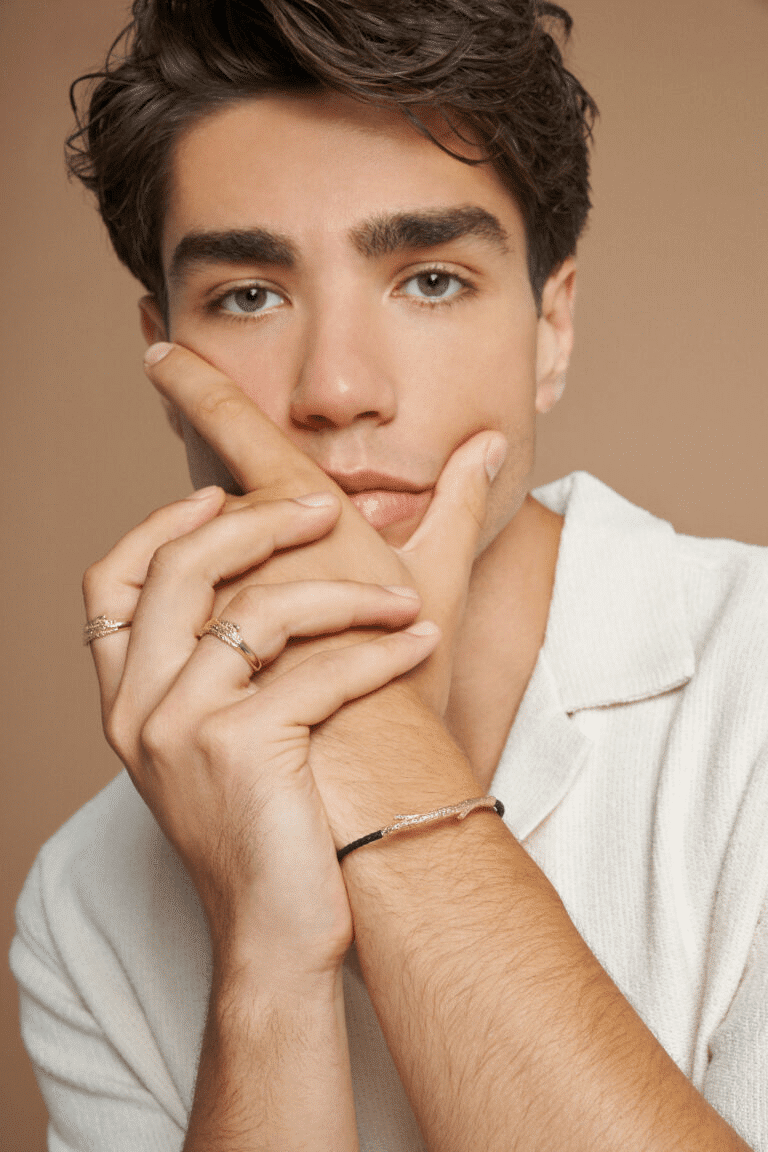 At what point do you see our country in terms of sustainability?
For someone who thinks about the future of the world and life today, the concept of sustainability is perhaps the most important issue. Because there are serious questions about how long the exponentially growing consumption culture can be sustained after the Industrial Revolution. We need to solve very serious problems such as the damage we cause to nature and unjust working conditions. Regarding this issue, we think that our country has an average level of consciousness. In this respect, we would be very happy to be able to reach the level of countries such as Switzerland, Finland, Sweden, Japan, Denmark and Germany.
Nature is part of Runda. What is the place of nature in your personal life?
As someone whose business life is in cities, nature is a space for me where I can get away from everything for a short while, maybe even get closer to myself. It is really good to take nature walks whenever you find time. I think that walking in nature enriches the human spirit and I recommend it to everyone.
You work with precious stones. What are the precious stones in your life?
My most important gems in my life, of course, are my family. They are invaluable treasures to me. The special moments we spent together, the travels we made together, and the warm atmosphere are the most precious jewels for me. The love and support of my family, the memories we create, and their trust in me are an invaluable treasure.
What's your favorite Runda jewelry lately?
We used natural pearls in our latest Elegance collection. In this collection, I can say "Theia" earrings, which contain both diamonds and natural pearls.
How would you describe Runda jewels in three words?
Sustainable, aesthetic, meaningful.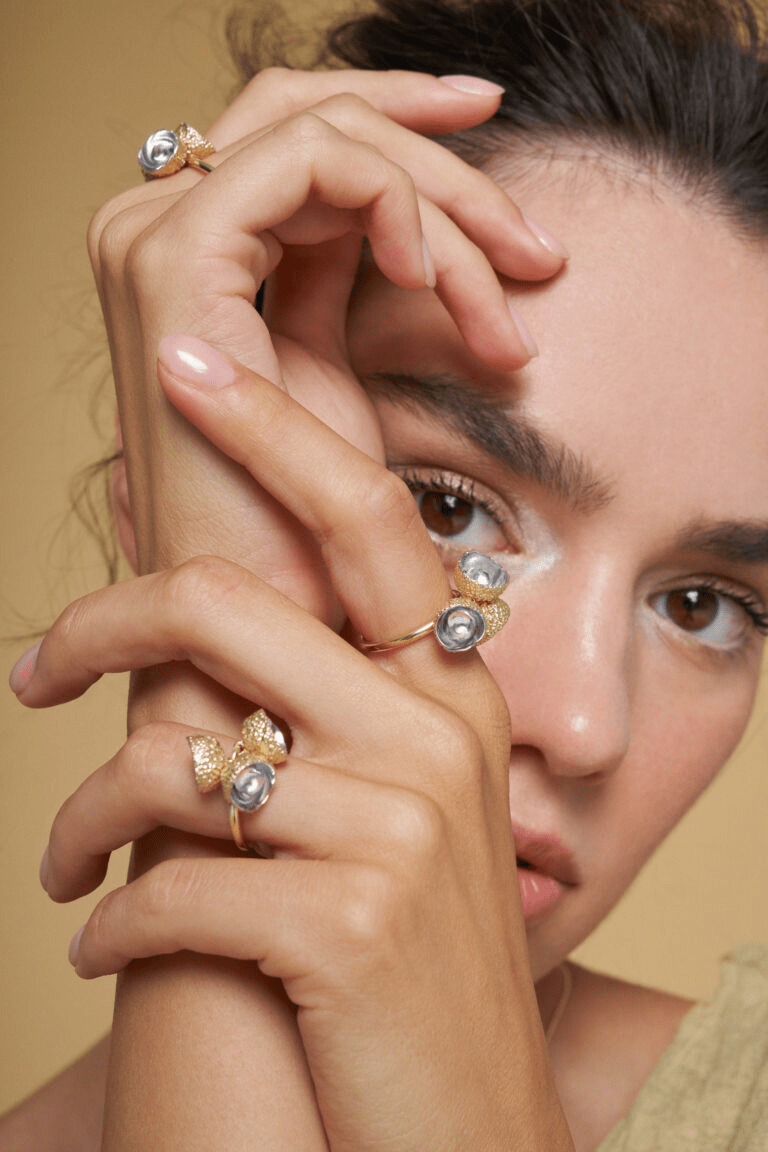 What emotions does deal with jewelry evoke in you?
Dealing with jewels reminds me of the magic of forms. It allows me to think more deeply about the meaning of the concepts of aesthetics and beauty. I actually think that jewelry can somehow reflect all emotions. For example, the feelings of a pendant produced using an elegant leaf form and another design in which blunt and thicker forms are preferred, a model designed with inspiration from the wood form will be very different. Therefore, we can say that it evokes many emotions depending on the concept and collection.
You prepared the "Into the Woods" collection with Erdem Akan. How did you come together?
Erdem Akan is an experienced designer who does great work in many different fields apart from the jewelry and jewelry industry. It has a design approach that is compatible with the philosophy and line of the relatively young Runda brand. The idea of making a collection that can best describe the brand from his own perspective has developed quite excitingly for both parties. Erdem Akan's approach to environmental awareness and sustainability issues was also influential for Runda, in addition to being an experienced designer. It would not have been possible for the collection to emerge from such a meaningful and dense story bar in any other way.
What inspires the collection?
The inspiration for the collection was created by our precious designer's focus on the textures of nature during nature walks that allow us to breathe in our busy city lives. To put it in his own words: "Beyond colours, forms and textures in nature have always intrigued me. While preparing the collection, the idea of bringing these forms and textures closer to the human body drove me. In this way, I wanted to re-establish a bond between nature and people, especially city people. I can say that this main idea in the background shaped the collection and the details throughout the process."
Your work is with timeless precious stones, how are you with time?
I try to spend my time as efficiently as possible. I always take care to be balanced when it comes to my work, family, friends and myself. Time management is a very important issue today, we may not always have time for something. I think maybe we should devote more time to what is important to us rather than waiting for you to have time to do it. Time works the same for everyone, it's just up to us how we use it.