Ronnie O'Sullivan has been snooker's most exciting performer since 1992. Moreover, the years do not treat him badly…
Snooker, which was among the few highest-rated sports in Britain in the seventies and especially the eighties, owed the lion's share of its popularity to two figures. Northern Ireland's Alex Higgins added his ingenious interpretation to this stagnant and at times slowing down billiards variant. Higgins, who tried hard hits that no one else could try and changed the acceptance of the sport with his speed on the table, was given the nickname "hurricane". One of the children who grew up watching him was Jimmy White. White had developed the playing style of his idol, whom he would later become a very close friend of, in line with his own skills. His ability to give terrific actions to the white ball hit by the cue, the anomaly of his left-handedness and his aura made him a candidate for the throne of Higgins. In short, they were the ones who won the attention and favor of the audience. But winning machine players like Ray Reardon, Steve Davis and later Stephen Hendry were taking home most of the trophies.
The number of people following snooker and getting cues was quite a lot in the days in question. One of them would even evolve into the most special player the sport has ever seen. Ronnie O'Sullivan, who followed Higgins and White as a team and played with a highly instinctive and natural talent, surprisingly chose Steve Davis as his idol. To be honest it was a scary combination. It didn't take long for Ronnie, who became a professional in 1992 along with his legendary contemporaries John Higgins and Mark Williams, to shock the sport. At the age of 17 he became the youngest ranking tournament champion in history, soon won one of the most prestigious tournaments, the Masters, at the age of 21 he achieved the famous five-minute maximum series. His game, which he modeled following the greats of the past, had made him an unrivaled mass-produced player, capable of controlling the white ball at an unbelievable level. He was known as a "rocket" because of his speed and fluency, and he managed to live up to his nickname at every opportunity.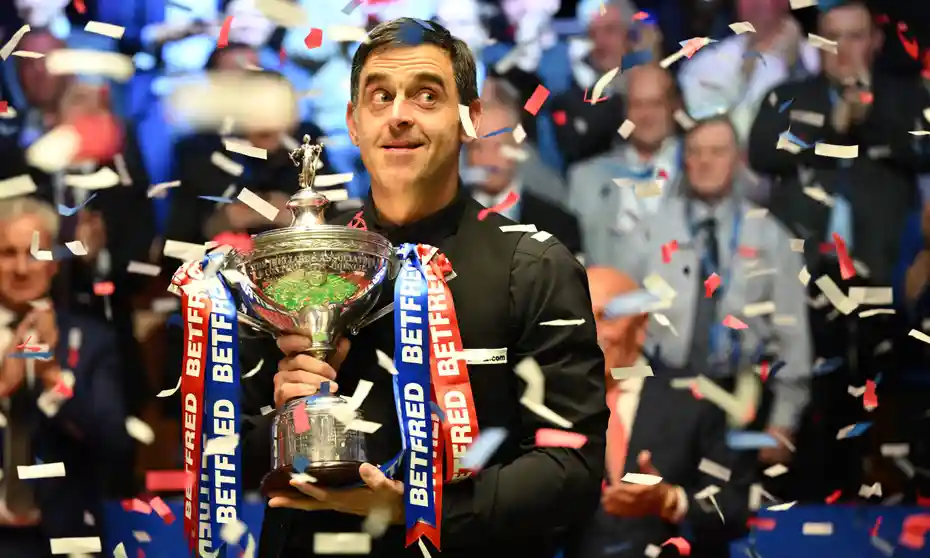 Ronnie's personal life was often not as sparkly as it was on the table. His father, with whom he shared a very close relationship, was imprisoned for murder, deteriorated family order and traumas had turned him into a mentally fragile person. He struggled with addictions and psychological problems during his teenage years. Even as he achieved great success, he often received comments that his skills were less than deserved. Yes, Ronnie wasn't as dominant as his idol Davis or Hendry, but he was ahead of Higgins and White in winning while entertaining. In the early 2010s, she started working with psychiatrist Steve Peters, who specializes in athlete performance, heralded the second spring. He has since held most of his sport's records, evolving into a more stable player than he was when he was younger.
46-year-old Ronnie O'Sullivan has appeared as number 1 in the classification and one of the biggest favourites, at the 2022 World Snooker Championship, which has been going on for the past two weeks. Moreover, with an incredible performance that deserved it, he reached his seventh victory, equaling the record held by Stephen Hendry for 23 years alone. Although he often says he doesn't care much, 10 years ago he dominated the statistics, which he seemed quite far away from. The eighth championship now awaits him. After 30 years of surprising him, who can tell him he can't win?