Watch Specialist; Remy Julia, Director at Christie's Dubai DIFC Head of Middle East-India- Africa , explains how the pandemic has increased Christie's online communication and sales channels.
Mr. Julia, during the lockdown what was it hard to read the time or has it become something so permeable we have track of?
On 15 March 2020 when Christie's London went in full lockdown, we were well positioned due to 10 years of gained experience from holding online sales. Our first online-only sale was held in 2011 as part of the Elizabeth Taylor sale when we sold over 900 lots of her belongings, including watches.
Even though the company had to push forward its e-commerce strategy and whilst doing so the teams also developed strongly the private sale sector. These two transaction channels had to compensate for not being able to hold physical auctions. And I believe for the watch sector we achieved strong results online which stand at +US$30 million and for private sales it was the strongest year ever for the company at an overall total of US$1,5 billion transactions. 
What did you do the most when you were home?
Business getting and having deep and meaningful conversations with my long standing clients. The pandemic allowed us to build even stronger relationships with our clients as we were all at home and had more time to spend on things outside the daily business. Clients had additional time to think about their watches collections and we were available to curate and evaluate their existing collection and evolve it another level.
We also engaged with our community by holding different zoominars and making our online tools more relevant for our collectors.
Do you miss being in office, in auction rooms, in touch with buyers, collectors and surrounded by beautiful designs?
Now that we are starting to get back to the office you noticed what you have missed over the past year. But even though we were able to built new and strengthened existing relationships over this period of time and virtually we travelled the world every day to connect with colleagues, collectors, first time buyers and other members of the industry!
As Christie's watches maintained its worldwide sales calendar, we were very quickly back to "business as usual" and under these new circumstances we were able to set 11 new world auction records for watches and sold 5 watches over $ 1 million.
Across the watches sales from Dubai, to New York, Hong Kong and Geneva in 2020 a total of 2,386 unique timepieces were offered to buyers at a very equal share amongst Asia, the US and Europe. There was a major conversion to online sales with a 211% increase in value offered online, and the Christie's Watches Dept. broke the recordfor online watches sales x3 times this year.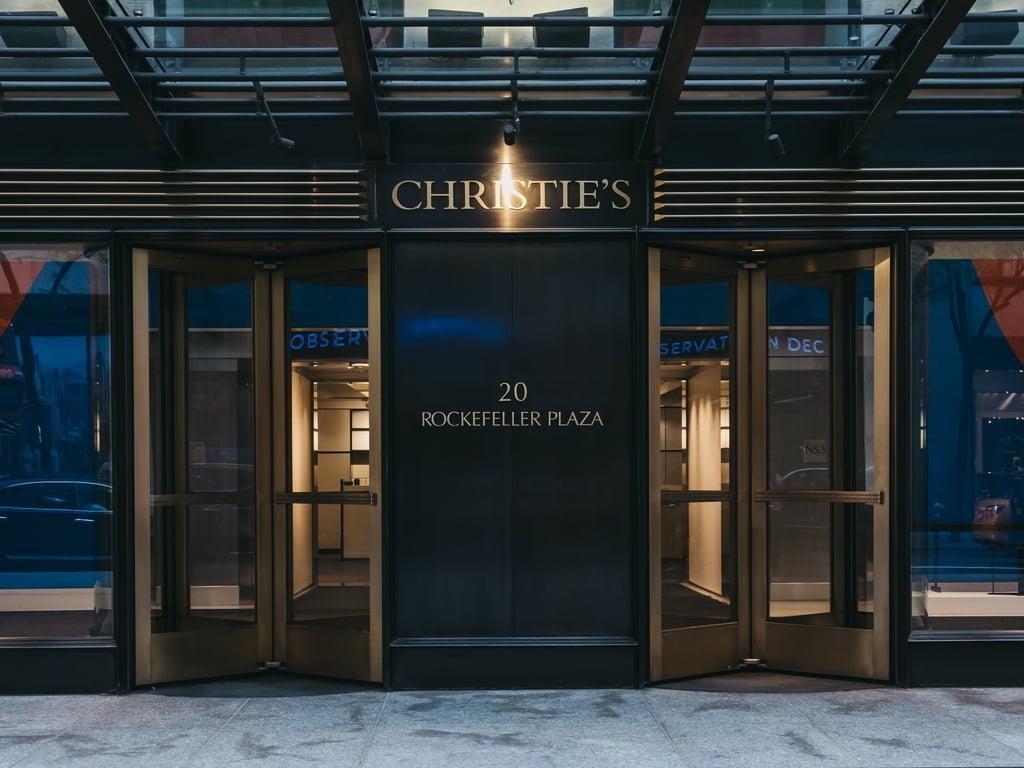 Before pandemic crisis, auctions were both organized online and at location.Do you think this was one of points that explains why lockdown has not affected the auctions that much?
Yes, the gained experience from a decade of hosting online sales helped to adapt quickly to the new reality we faced in March 2020 but the pandemic was also a catalysator to advance many online and marketing initiatives such as:
36% of all buyers (across all our sale channels) are new to Christie's – showing contribution of digital enhancements.
Digital Innovations Throughout – Augmented Reality, relative scale viewer, bespoke virtual exhibition tools including Viewing Rooms, WeChat mini-program and the new hybrid sale formats, enhanced E-catalogues, expanded Video content, and increased our email capture.
Focus on compelling digital visuals to engage our clients including superzoom, innovative lot videos and spin-set photography.
WeChat Mini-Program – Christie's was the first global auction house with this capability.
Further website page designs, including enhanced Homepage, Site Navigation, Search, Department, Artist, Stories, Specialist pages, and many more.
More than 1 million combined viewers watched Christie's live-streamed marquee week sales in 2020 (x4 sales).
Christies.com: Website traffic in October was up +35% YOY with 1.85 million visitors – Desktop traffic (+30%) and Mobile traffic (+57%).
60% of visitors to christies.com viewed sale or lot pages in September – up 30% YOY.
11,352 visitors created new online accounts in October.
In October, Online sale visitors were up 216% YOY.
33% of website visitors viewed content – with traffic to content up by 40% YOY (Sept).
As the habits of consumers change, the concept of luxury evolved too. Now, to have something sustainable, something to invest on is called luxury. From this perspective, how do you read the habits of luxury watch collectors?
We experienced across all categories that the appetite for collecting was not affected by the pandemic. Many first time buyers joined us through our online luxury sales, might it be watches, jewellery, handbags or a sneakers sale. We also registered a much higher percentage of cross-categorial buying throughout 2020, meaning that for example traditional painting collectors also browsed and bought in other sales, including watch auctions.
Do you think younger generations are into maintain this legacy and continue to buy watches?
32% of all new online-only sale buyers are millennials (23-38 years old).
First time online buyers up 228% YoY.
I believe these two figures speak for themselves and combined with the fact that most new clients are transacting for the first time through the luxury cluster with Christie's, we are building the next generation of watch collectors as we speak. 
Regarding the regions you are in charge of, which one is the most eager place to collect?
We try to develop all regions equally to become the most eager in collecting watches! Obviously some regions have more established collectors than other but the concept of time and timekeeping by creating masterful timepieces is shared by all regions equally.
Do you collect for yourself?
Yes….I do collect different categories: fancy lugs vintage Patek Philippe and special dials Rolex Day Dates are some of the angles of my personal collection. But, I also collect music on vinyl, vintage advertising…..
If so, what's your favorite piece and if not, which piece would be your first pick to purchase?
There are so many to choose from… my advise is to read and touch, get exposed to see where a young collector tends to look… sport watches or vintage classic. The more you touch and are exposed, the more the taste evolves…