Elvis Presley, the king of rock and roll; it is in the headlines of the culture pages, as there are hundreds, thousands of times. This time on the occasion of Baz Luhrmann's "Elvis" (we know this strikingly expressive filmmaker especially well from the films "Romeo and Juliet", "The Great Gatsby" and "Moulin Rouge"). The film, which is about the complex relationship between Elvis (Austin Butler) and his mysterious manager, Colonel Parker (Tom Hanks), placed the increasingly dirty cultural picture of the USA.
Today, the most famous figure identical to American culture is Elvis, the key identity that carries the most interesting clues about this culture, as it embodies the contradictions and paradoxes of the USA. The highest-paid deceased artist of all time as a consummate deity. Although almost half a century has passed since his death, King is still used as a seductive tool in the business of transferring the money in the pockets of his fans to several industries. The records released in his name; drop the records, think about the products. It's a whiskey bottle, a T-shirt, a black velvet tapestry, a malevolent emblem of the working class, an ashtray, a porcelain-headed doll with a market value of hundreds of dollars… In a nutshell, the American Dream's highest stock market ever.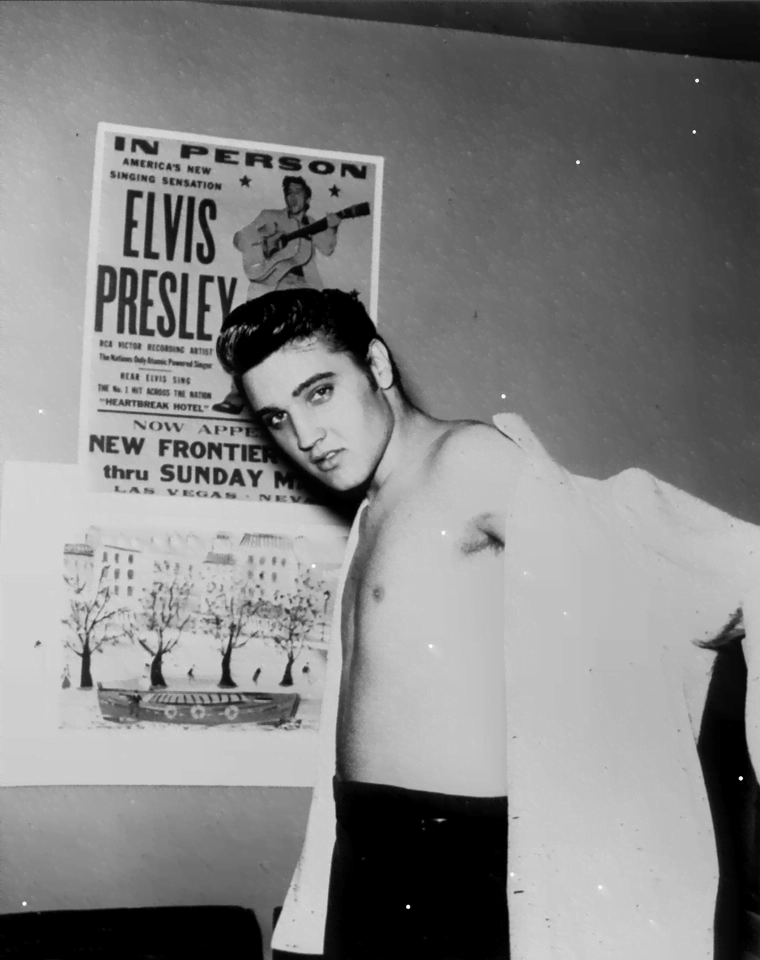 He did not produce the Elvis myth himself, nor even created the symbols that make up this culture, but he certainly reinterpreted it. He was the best example of how to create a superstar without being turned into hysteria, and how to survive after his death.
Timing was also impeccable; Sam Phillips, the boss of Sun Records, said in 1954, "Give me a white who can sing like blacks and I'll make a million dollars." Elvis was a perfect fit for his vagrant image, his flowing trucker coat, his funny moves, his slightly disheveled hair that is combed, and his grin trying to throw a Clark. As American culture began to change, it was presented as a blend of white country music and black blues. Even though he acted in cheap movies, he was talented in this as well, but what really amazing was the dizzying youthful dances, which he had done better than anyone else had ever done.
If Elvis hadn't done these, would someone else have done it because the conditions were ripe? He could or he couldn't… The answer to the question still has no bearing on judging Elvis' worth.
Elvis' self-titled debut album, released on March 23, 1956, contains clues to his life before he became famous as one of the most passionate and refined works in the history of popular music. The seven differences between this album and the overweight, 42-year-old man at his last concert in 1977 was the bare picture of the music industry. That photograph was actually describing a grinding machine with lots of gears and wheels that consumed it.
Someone once accused Elvis of playing black music, but countless black musicians emulated him, and Little Richard gave the best answer: "Elvis was a unifier, he was a blessing from God. He came and opened the door for us."
Born into a poor family, this Tupelo Mississippi boy was three years old when his father was arrested for an eight-dollar debt. When he was 11 years old, when he wanted a bicycle as a birthday present, his mother could not buy a bicycle because she couldn't get a few dollars instead of this she gave him a guitar. Those few dollars created a legend that was almost inexhaustible. Why is it impossible to consume? "Suspicious Minds", "Love Me Tender", "All Shook Up", "Always On My Mind", "Are You Lonesome Tonight", "Jailhouse Rock", "Rock A Hula Baby"; the answer is that these individual songs have topped the music industry's hit charts. And after his grave was found empty, thousands of fans who believe he is still alive and dress like him…
I seem to hear those who say that it was a sociological experiment rather than a musical piece; because when you consider the legacy of Elvis, the sociological side outweighs the aesthetic side. We started with the movie, let's end with the movie: Don't watch "Elvis" to discover something new. Remember: Refreshing memory and not forgetting what we know is also discovery. Humanity will never forget him, he was always here, yet he was welcome…