Cristóbal Balenciaga left behind a legacy of extraordinary forms, broad shoulders, color blocks, and a strong female silhouette. Gvasalia, the inheritor of the legacy, seeks to pass the baton to future generations while winking at today's culture, fast consumption, and social media trends. The luxury maison is currently facing criticism for its self-titled "lace" earrings. While the price tag on the designs, which are no different from the laces attached to a pair of sneakers, makes us question consumption habits, Gvasalia throws the ball into another opposite corner without slowing down…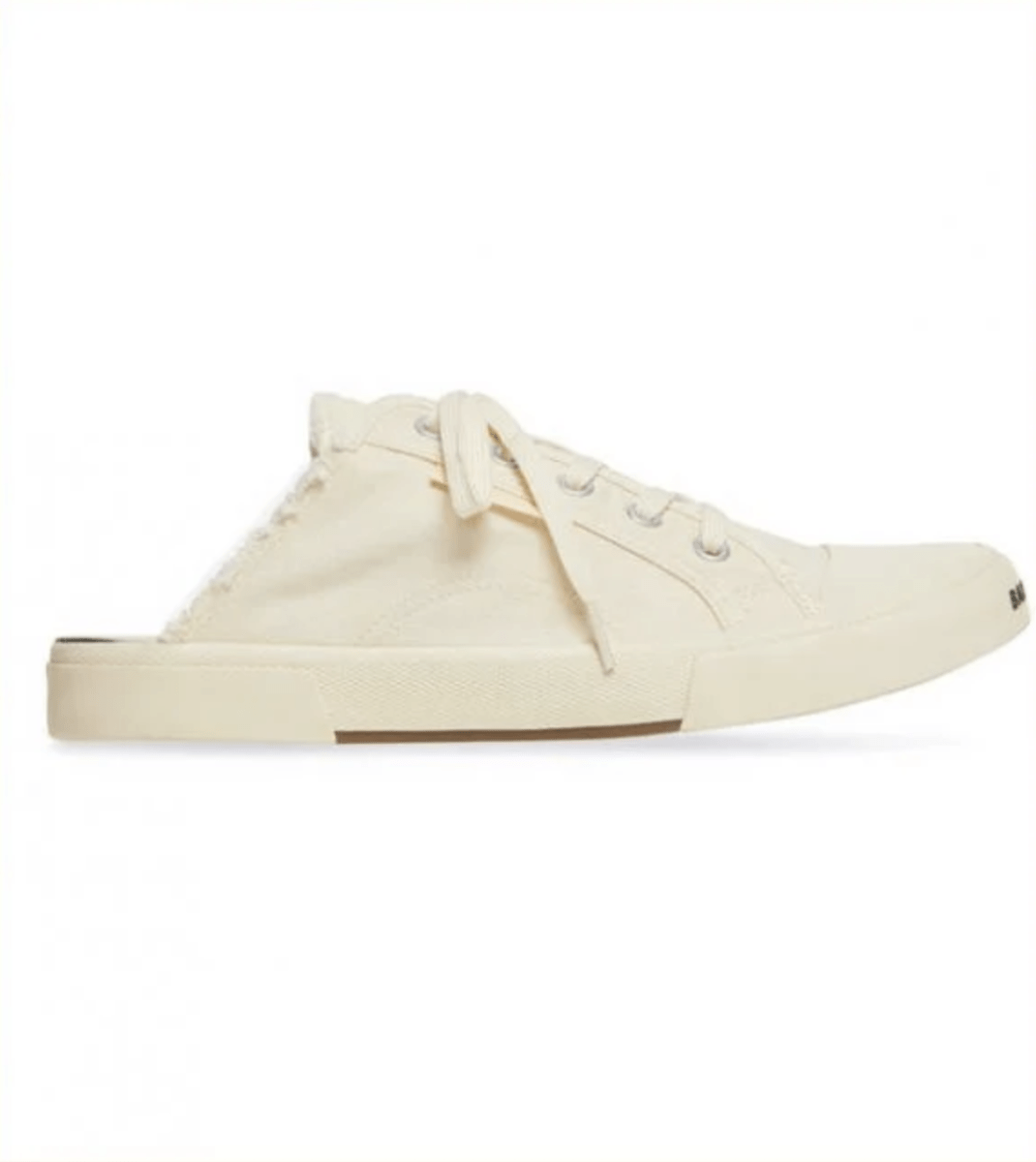 Balenciaga opens a new lane with its Paris High sneakers for fashion lovers who like to look "messy". With a slipper-like design and off-white rubber sole, the sneakers are available in red, white, and black colors with a selling price of $625.
Another design that plays with the parameters of our fashion perspective is the garbage bag-inspired bag. Made of calfskin leather and available in blue, black, yellow, and white, the bags come in blue, black, yellow, and white color options, such a comment "No garbage bag has ever been this expensive".
Demna Gvasalia, in his statement; "I couldn't miss the opportunity to make the world's most expensive garbage bag because who doesn't love a fashion scandal", places his critical point of view in the subtext.
With a price of 1791 dollars, the bags are on the shelves and online, and it remains to be seen how they will label street style.