Becoming a popular culture icon of the 20th century, Frida Kahlo offers a new experience to art lovers with her paintings, which she describes as the expression of pure pain, although she has been seen as a surrealist artist who keeps the secret of immortality inside of herself.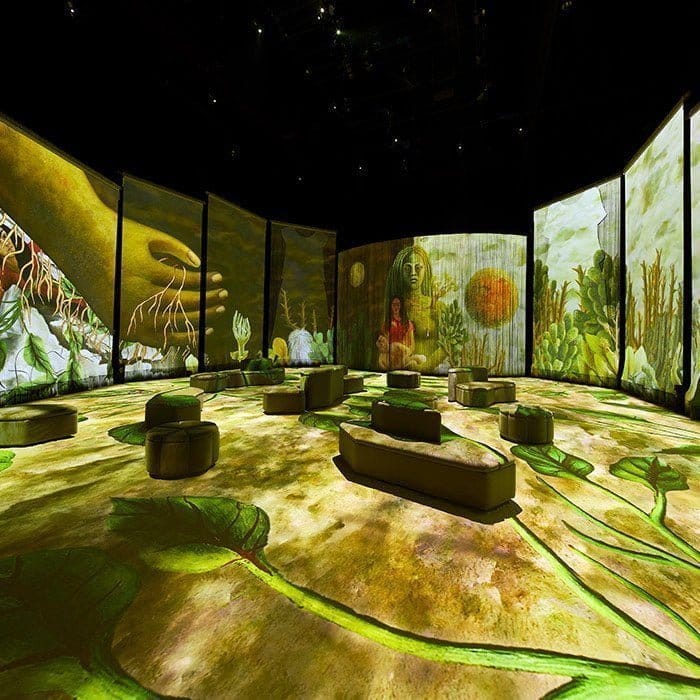 Frida: La Experiencia Immersiva combines works with technology in Mexico City. Besides The Two Fridas, Girl with a Death Mask, Me and My Parrots, The Broken Column and other works of Frida, the digital exhibition area features 90 projectors and 50 speakers. The exhibition was designed by Iñaki Barcos Melga in collaboration with Cocolab in two and a half years.
You can visit Frida's colored but painful world for 35-minutes by listening her favorite songs. Tickets range from $14 to $18.