Quality watches, old or new, should be exhibited in museums to understand the spirit of time.
The date is June 15th, in the evening, we are at a restaurant near the beach. We had just started the conversation when a business person joined us. A stylish and very kind man looked at us with curious eyes. When it came to hours, the conversation deepened. There's a chair every now and then, but I catch my eye on the watch on his wrist as I speak. I only see one side of it, but even that is enough, it is impossible not to recognize it. A watch where you can tell the name and model of the brand even if you are meters away: Although it was designed in 1970, it is the Royal Oak model of Audemars Piguet, which is celebrating its 50th anniversary since it was launched in 1972.
Royal Oak; with its steel case, octagonal bezel, "tapisserie" patterned dial and integrated bracelet, it overturned the aesthetic values ​​of the early 1970s and turned into a modern icon. Royal Oak, the first steel luxury sports watch, is a revolutionary model whose design has not lost its value even after 50 years, and its influence has grown in waves and has led to many similar ones. Their counterparts are also very beautiful, and some of their siblings attract much more attention from the first hour, the designer is an artist who shook the watchmaking world: Gérald Genta. He designed the watch overnight, inspired by his childhood memory of seeing a man in a diving suit near the Mont Blanc Bridge in Geneva.
Whether I should move a little closer to take a closer look at the clock or sit in the chair in between, that person understands what we are (are) looking at, smiles and takes out his watch and hands it to us.
When the watch is handed to me, I examine it with interest, I've seen it before, but every time I seem to see it again. Moreover, I think the watch I have is similar to the watch sold for $1.1 million by Phillips Auction House in Geneva in the first week of May 2022 (the second Royal Oak produced and one of the four models showcased at the 1972 Baselworld watch show).
Just a few days later, on May 10, the only Audemars Piguet Royal Oak in Gérald Genta's personal collection (personalized with a gold bezel) was sold, again in Geneva, by Sotheby's Auction House for $2,130,000, the most expensive vintage Audemars ever sold at an auction. It became a Piguet watch (watches with personal stories are much more valuable).
The clock paintings drawn by Gérald Genta, who sees himself as a painter first and foremost, are just as valuable as the clocks he designs. On February 24, 2022, after the exhibition "Gérald Genta: Icon of Time", the painting he drew for Audemars Piguet Royal Oak was sold for 610,000 dollars at the auction in Geneva. On April 20, 2022, in the second part of Sotheby's held in Hong Kong, the original drawing of Patek Philippe Nautilus broke another record with 727 thousand dollars.
While contemplating the famous paintings of art history, I took permission to wear the watch on my wrist and took a picture of it. It's certainly a gorgeous watch and the kind of art that most sane people would want to own. But strangely enough, there was no jealousy in me. On the contrary, I thought it would be more enjoyable to see this watch in a museum. Of course, carrying a work of art or even a museum on one's wrist must be a provocative feeling. Here they can be counted among the happy few.
However, I had the same feelings while visiting the Uffizi Gallery in Florence with other art lovers with our mouths open in admiration. Art is a magnificent structure, so large and impressive that it transcends the ages. For example, the "Mona Lisa" painting by master Leonardo in the Louvre Museum, I would be pleased enough to even hang a poster of this painting in my room. For this reason, it is actually nice to have several watches in one, and special watches can be exhibited in the museum. Clocks that already have historical value are exhibited in museums (without giving too much importance, look, there is this too). However, the biggest share in the value given to such watches is mostly due to the powerful people who carry them on their wrists. Some watches are powered by their own building blocks, or rather, by the people who think and make them.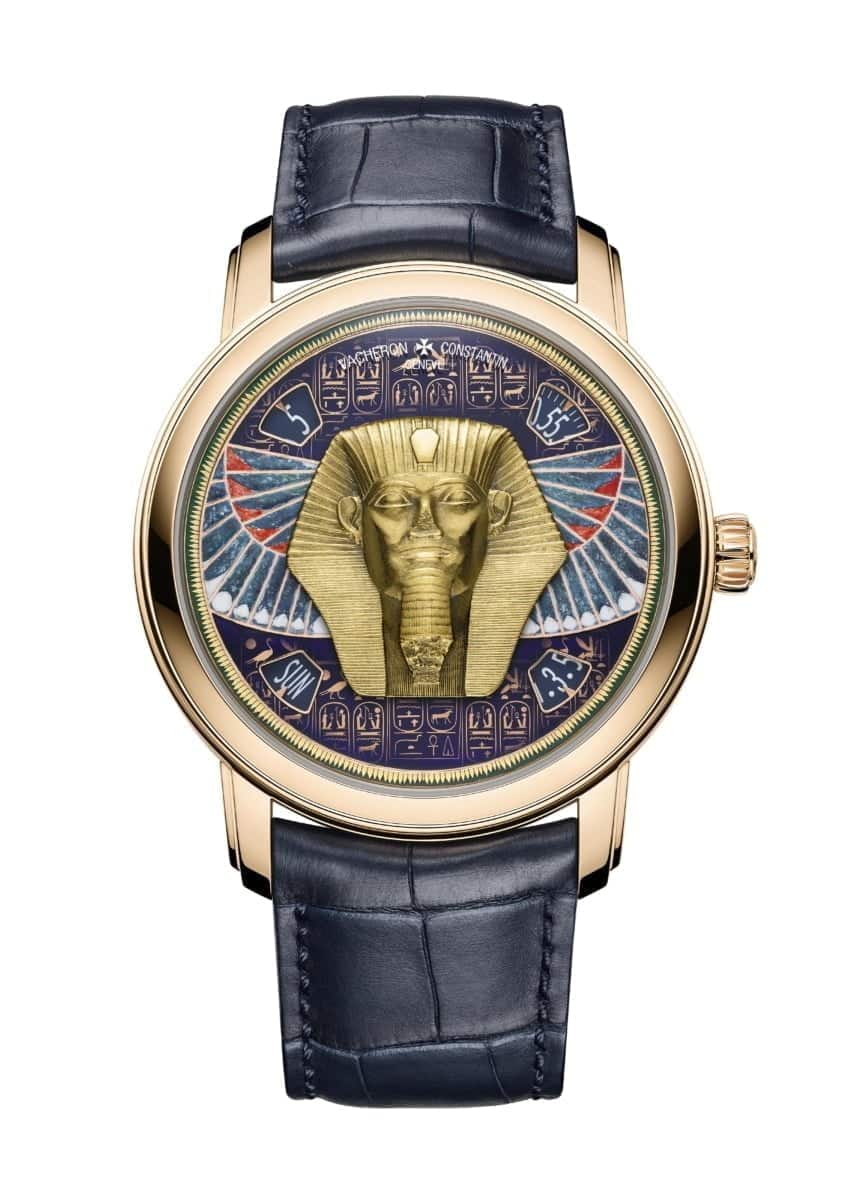 The four watches, which emerged from the collaboration between Vacheron Constantin and the Louvre Museum, are inspired by the historical artifacts in the museum. "Great Sphinx of Tanis" (Ancient Egypt, 2035-1680 BC) on the dial of the first watch, "Lion of Darius" (Achaemenid Persian Empire, 550 – 330 BC) on the second, "The Victory Monument of Samothrace" (277 – 168 BC) on the third, and the last On the dial of the watch is the "Bust of Augustus" (Roman Empire, 27 BC – 68 AD). While the reproduction of a work in the museum in miniature sizes by a master craftsman is already a beautiful work, it is another dimension to have a watch signed by Vacheron Constantin, the world's oldest watch brand, which has been producing watches since 1755 without interruption, on the dial.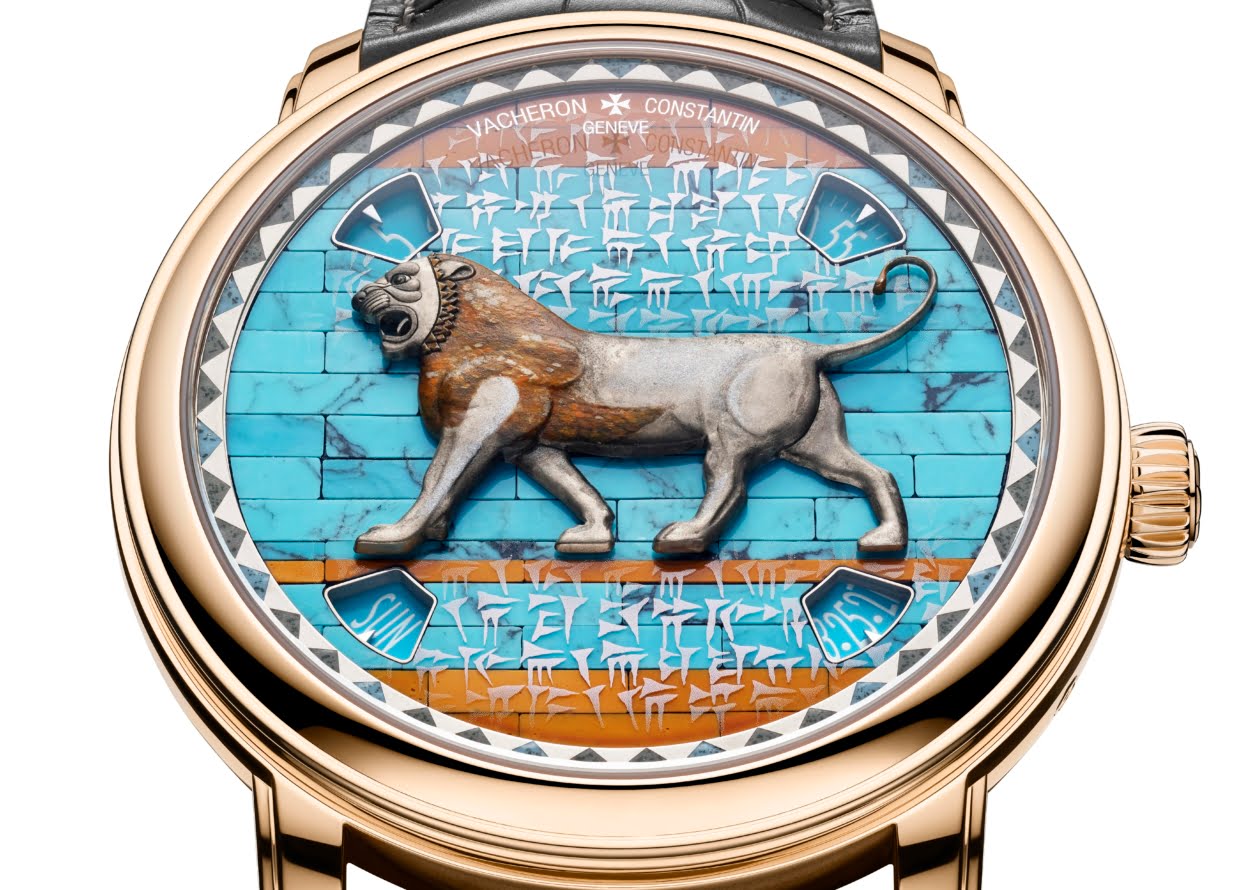 In the future, the opposite will also be true. People will admire a Patek Philippe Nautilus, an Audemars Piguet Royal Oak in contemporary art museums to understand the spirit of the times.
We rarely see someone with a museum on their wrist. For this reason, the more people visit a museum where there are watches with artistic value, the more people realize that innovative watches, ideas and aesthetic values ​​that respect or try to overcome history because they take their inspiration from the past, add to our world of feelings and thoughts.
Author, watch historian, and collector Nicholas Foulkes on GQ's "Sorry, Is It A Takashi Murakami On Your Wrist?" As he said in his article: "People have been exhibiting their art collections for years, why shouldn't they display their watch collections too?"