Here are 8 iconic lipsticks that will accompany the iconic color of the New Year's Eve.
Red: classic, timeless, and absolutely stunning. With this bold tone, it is possible to draw attention to yourself and have a perfect beauty portrait through an additional make-up move. Whether you want a minimal skin and eye make-up or a glamorous look that seems like Hollywood stars, red lipsticks depend on your energy and persona on that day. There are no rules in red lipstick, you are completely free! However, there are some points that you should pay attention to before including this color in your makeup routine, because it is not a tone that forgives mistakes easily. First, make sure your lips are moist and smooth before applying your lipstick. A scrub, lip mask or balm will be useful. The second detail is that you need to pay attention to the borders of a contrast tone such as lip liner or red. But don't panic if your hand trembles; With a flat-tipped brush and concealer, it is possible to pass around your lips and achieve perfect clarity.
Christian Louboutin Velvet Matte Lipstick – Rouge Louboutin
Louboutin red, one of the most iconic reds in the fashion world, is ready to be carried to your lips with this lipstick formula. This lipstick of Christian Louboutin, which was talked about with its list price and remarkable form at the time of its debut, is a candidate to be one of the most unique pieces of your makeup collection.
Fenty Beauty Stunna Lip Paint – Uncensored
Fenty Beauty managed to hit us in the heart first with its foundations and then with Stunna lipsticks. The red lipstick of the collection, named Uncensored, is among the favorites with its compatibility with every skin color and intense pigmentation. This lipstick, which has a liquid consistency and dries in a semi-matte texture, is perfect for those who do not compromise on comfort, color and sex appeal.
Nars Velvet Matte Lip Pencil – Dragon Girl
Add Nars' Dragon Girl lipstick to your shopping list, if you're looking for a glamorous vibrant, classic yet modern and very sexy red. This lipstick, which provides easy control with its pencil form, impresses with its matte formula that slides on the lips and its permanence. It should be noted that it is the favorite of many Hollywood celebrities, from Taylor Swift to Blake Lively.
Giorgio Armani Beauty Rouge d'Armani Lipstick – 400
In addition to its formula that moisturizes the lips and full coverage in one swipe, even the story of this red is reason enough to add it to your makeup collection. According to rumors, Armani's iconic red 400 came about when Giorgio Armani brought a perfect red rose to the laboratory and wanted this color as red. According to the brand's makeup artist, Linda Cantello, there is no more perfect red than 400.
YSL Rouge Pur Couture – 01 Le Rouge
For Le Rouge, we can say that pure red finds color on the lips. If you're looking for a red lipstick that's blazing hot, has optimum shine and will instantly grab your attention, Le Rouge is the answer.
Chanel Rouge Allure – 99 Pirate
The most Parisian red, of course, comes with the signature of Chanel. The most important point that distinguishes this red from the others is that it is a cold-toned and slightly darker red, so Pirate is more mature and definitely more feminine than its competitors.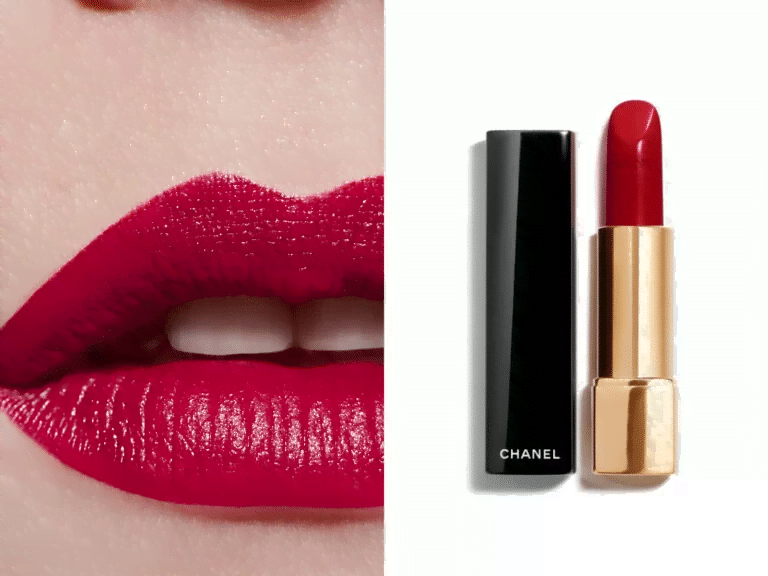 MAC Retro Matte Lipstick – Ruby Woo
Did you know that Ruby Woo, the most well-known and popular red lipstick in the make-up world, was revealed by an accident? This color, which took its place on the shelves in 1999, was actually obtained during the efforts they made to renew the formula of the brand's best-seller at that time, Russian Red. Russian Red has kept its classic formula and Ruby Woo has become the favorite of make-up artists as the clearest and primary red in the make-up industry. Its fame is not in vain, one Ruby Woo lipstick is sold every minute in the world. While you are reading these lines, a tube has already met its new user!
Dior Rouge Dior – 999
Rumor has it that this tone was even used in the brand's first fashion show, which took place in 1947! But Dior's red was officially launched in 1953 as a refillable, even before the concept of sustainability was pronounced. Named Christian Dior's lucky number 9 and then 99, the shade of red has been updated to 999 with its newest formulation. Nowadays, the tube of the lipstick is not gold like it was when it first came out, but a sophisticated black and silver duo, but it's still refillable!