Virgil Abloh has been designing his collections with stories rather than trends for years. The designer creates his own story, popularity, or his own trends by changing all parameters like commercial concerns, trends, and popular trends. Louis Vuitton Spring-Summer 2022 collection is also, so to speak, a prove of these sentences.
In this new collection, Abloh reveals the change in himself with the pandemic period and states this change with the words, "I let my imagination work wildly to transform the world I dream into a real one." No doubt that he succeeds in both bringing the patterns and subcultures closer and moving farther apart.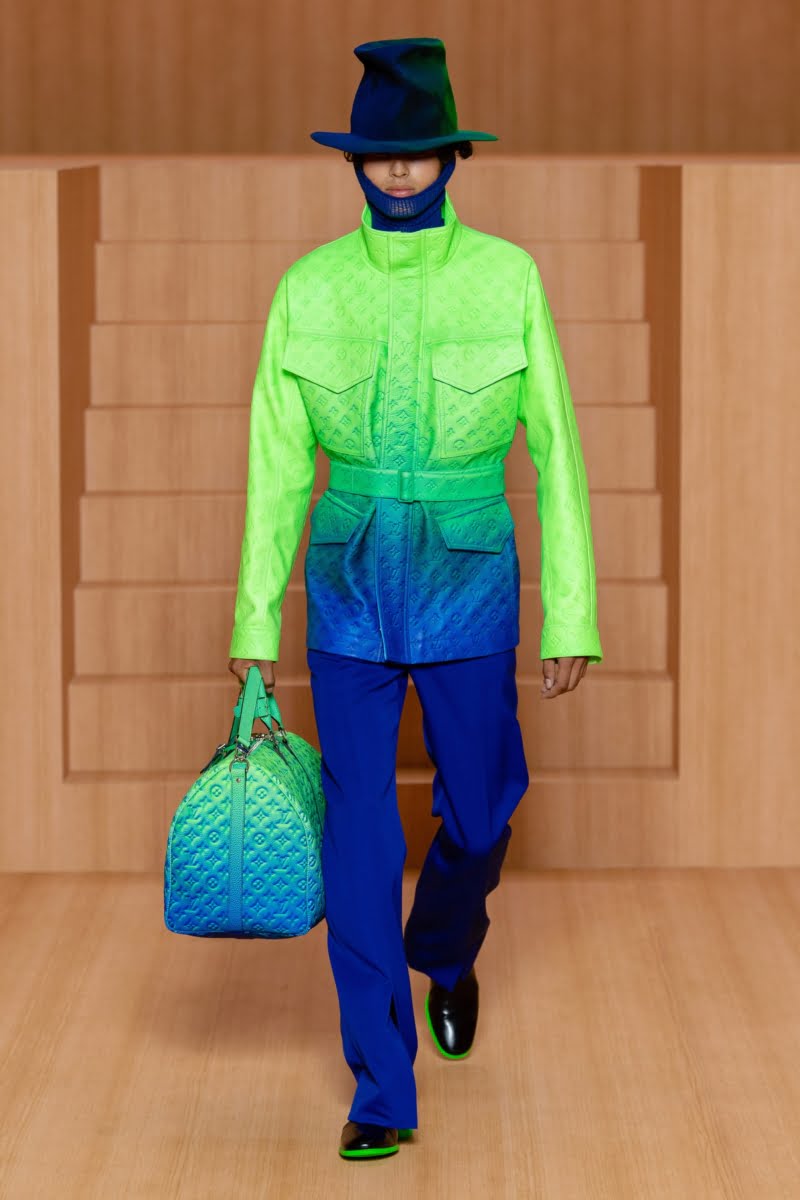 The presentation film, Amen Break, by Mahfuz Sultan tells the idea of activating waves of change for generations and influencing the lives of others. The film features an ensemble cast consisting of GZA, Goldie, Saul Williams, Issa Perica, Caleb Femi, JIM JOE, Kandis Williams, Thelma Buabeng, Octavia Burgel, Lupe Fiasco, Julian Eugene Tsukasa Williams, Damian Eugene Nagisa Williams, Shabaka Hutching and Malik Le Nost.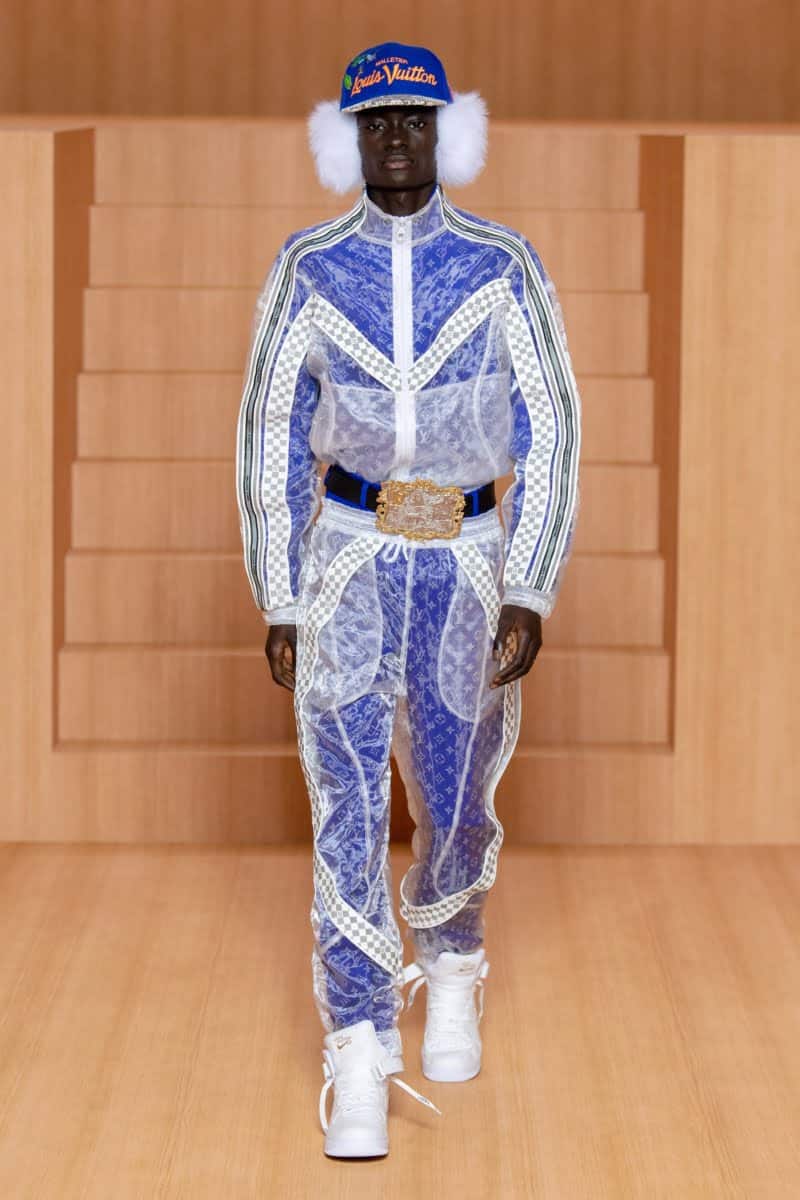 With Amen Break metaphor, which a drum sample became the one of most referenced pieces of music in hip-hop and jungle, the Spring-Summer 2022 collection address the legend of ownership in contemporary creativity. In addition, Abloh expressing the clash between sweatpants and suits with chess theme, whilst he does not neglect to refer to Damier pattern of Louis Vuitton.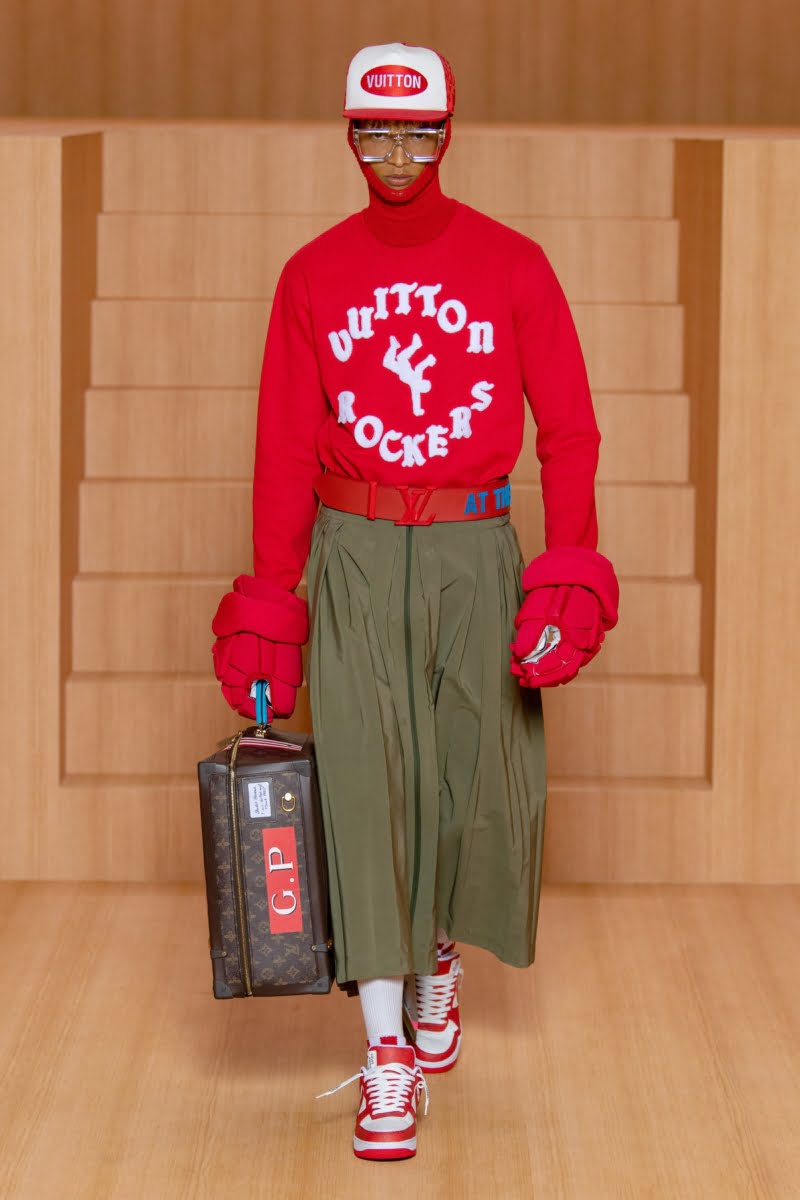 The long skirts, long skirts, long hats and feather earmuffs refer to the queen, knight and pawn in the chess. Furthermore, designer uses the color contrast with neon green, yellow and electric blue colors. Besides, the collection seems to have succeed combining long skirts and bomber jackets, symbolizes kendo -Japanese martial art-, with his own pieces like a puzzle.