There is a new trend: makeup and skincare brands that are founded by celebrities. And Brad Pitt is the latest name involved in this trend with his skincare brand, Le Domaine.
Do you remember the trend of celebrities' perfumes brands in early 2000s? The trend began with Paris Hilton, and several names like Britney Spears and Jennifer Lopez were included in this trend. Which is, actually, there was almost no celebrity without a perfume that bearing her own name. And nowadays, the perfume category has been replaced by the makeup and skincare brands of celebrities. Here is the latest name of this trend: Brad Pitt and his new skincare brand Le Domaine. 
Such an A-List actor and style icon, Brad Pitt is entering the skincare industry after winemaking and rose growing. Brad Pitt, who bought the Château Miraval vineyards with his then-wife Angelina Jolie in 2008, continues his grape-flavored journey with skincare.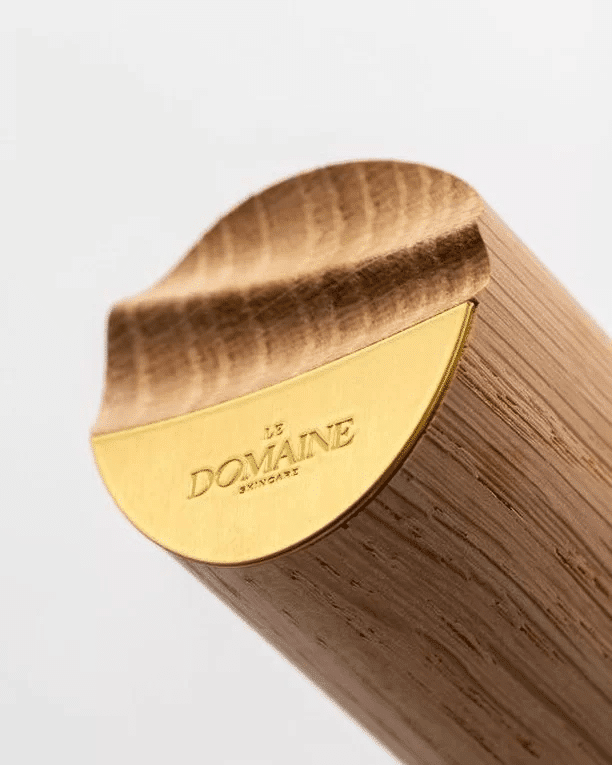 Saying that he has been thinking about establishing his own skincare brand for a long time, the actor has received many offers from different brands over time, yet Pitt has not felt ready for this venture yet. When the idea to create a brand using his own resources came from his business partner Marc Perrin, the successful star could not say no to this offer.
Marc Perrin, co-founder of Le Domaine and CEO of Miraval-Provence, comes from a family that has been in the wine industry for over 100 years. To make wine production more cyclical, enologist Dr. Working with Pierre-Louis Teissedre, the Perrin family discovered one of the heroic ingredients of Le Domaine while investigating how grape residues could be utilized. This antioxidant-rich ingredient, called GSM10®, is obtained from the extract of grenache, shiraz and mourvédre grapes grown on Perrin estates. GSM10® slows down the aging process while shielding from oxidation.
The brand's secret weapon is not just GSM10®. Dr. Nicolas Lévy is a medical geneticist who has been working on the rare disease progeria, which causes rapid aging in children, for nearly 20 years. The doctor, who came together with the Le Domaine team, developed the ProGr3® content. This ingredient minimizes the damage of progerin, a toxic protein that accelerates aging, while also eliminating the symptoms. Contains ProGr3®, vine shoots, chamomile extract and green tea.
While we are thinking about how many more "celebrity" beauty brands can be and how different brands can be different from each other, Brad Pitt gives his answer with these two contents. In addition to brands that prioritize moisturizing the skin and focus on meeting the basic needs of the skin, Le Domaine distinguishes itself from the others by being an anti-aging care brand. The antioxidant power of grapes is not something the care industry has heard of for the first time. In addition to iconic brands such as Caudelie that integrate their identity with grapes, Le Domaine takes this ingredient from a different perspective with its powerful anti-aging formula.
Le Domaine, a gender-neutral brand, currently has four members. The products on sale are The Cleansing Emulsion, The Serum and The Cream. A lighter moisturizer, The Fluid Cream, will be on the shelves in 2023. The packaging of the brand, which values ​​cyclical production, of course also undergoes testing. The wooden caps of the glass jars and bottles are made from upcycled wine barrels belonging to the Perrin family. By the way, it should be noted that the prices of the collection, which has a minimal character, are not very minimal. The serum, moisturizer, and skin cleanser have labels of $385, $320, and $80. The products, which will take their place in big retailers soon, can be accessed from the official website of the brand for now.
We can say that Brad Pitt, who has aged like a fine wine, reveals the secret of Benjamin Button with Le Domaine. Judging by the actor, who seems to be getting younger with each passing year, Le Domaine fully delivers on its promises.