Seagulls, telephone boxes, Taksim Square, ferries, and many other aspects of Istanbul were photographed by Alex Webb in the early 2000s. Swatch brings Istanbul to its dial with an inspiration from these photos.
From my perspective, one of the best ways to get to know a city is to read the texts written about it. Especially, when it comes to Istanbul, there are a lot of novels, articles and writers that can be read. That is why, we keep this long list as the subject of another article, however we will mention one of these names, Orhan Pamuk, in this article. If you have read his "The Black Book" novel, you can say that you have walked around the streets of Nişantaşı. Meanwhile, it is such a pleasure to look at the streets you know today through a text written years ago.
Another book that Orhan Pamuk will take you a tour of Istanbul is "Istanbul: City of a Hundred Names". The book, which feeds of Pamuk's opening, consists of Alex Webb's photograph of Istanbul. The novelist describes his notion of sadness "huzun: the uniquely Turkish note of melancholy that seems to suffuse the streets of the city." You can see some of these photographs, which reflect Orhan Pamuk's definition of "huzun" on the Robert Klein Gallery website.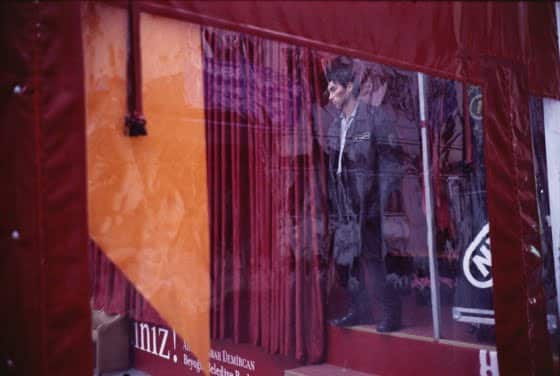 The Swedish brand Swatch has introduced a watch that takes its name from "Istanbul: City of a Hundred Names". The Swatch Destination Watch series, which is about various cities of the world and is only released in the stores of that city, has produced an Istanbul themed watch. The timepiece is designed by Tamer Köşeli. While the Hagia Sophia Museum, one of the cornerstones of the city with its 1500-year history and architecture, is located on the dial of the watch, Galata Tower, another symbolic structure, appears on the strap. The turquoise color that is identified with the city and the seagulls also appears on the design of watch. This unique watch is available on all Swatch stores in Turkey.