The love story of Rafael Nadal and Roland Garros has been continuing for 16 years. Let us take a brief look at the incredible past of Spanish legend in Paris…
The French Open, played on the clay court, can be the most heartbreaking of the four Grand Slam tournaments in tennis. We have witnessed that John McEnroe, Stefan Edberg, Boris Becker, Pete Sampras, Martina Hingis, Venus Williams, and many other giant names have never won a cup in Paris. As if that were not enough, some of them failed to complete the famous quartet, that is, career Grand Slam.  So, their great careers have always a missing piece. Well, what about Rafael Nadal who win won French Open for 13 times, which is a trophy that such special names could not win even once? As far as I'm concerned, the stereotypical "the battle lines are dawn" phrase fits perfectly with this case. Let us examine the incredibility of the story of Rafa and Paris by the figures…
For example, Rafa's surpassed Roy Emerson's number of 12 victories in four different tournaments -the Grand Slam record of men's tennis at one time- by only Garros trophies. He reached up to total number of the six championship of male racquet Björn Borg and seven championship of female racquet Chris Evert in Paris by himself. Since 2005, he has been beaten only twice and having to play five-set matches only twice. He was undefeated in any of his 13 finals and never gave his opponents more than one set. He defeated other giant of his time like Roger Federer in four finals and Novak Djokovic in three finals. Even, Federer and Djokovic owed their championships at Roland Garras to Nadal because they never faced with him. His 98 percent winning rate that he achieved in Paris in the 15-year period is matchless.
While we are looking at Rafa's French Open past, we may find many unparalleled statistics, numbers or records, but for now, let's stop here and look at the legendary rocket's right wrist.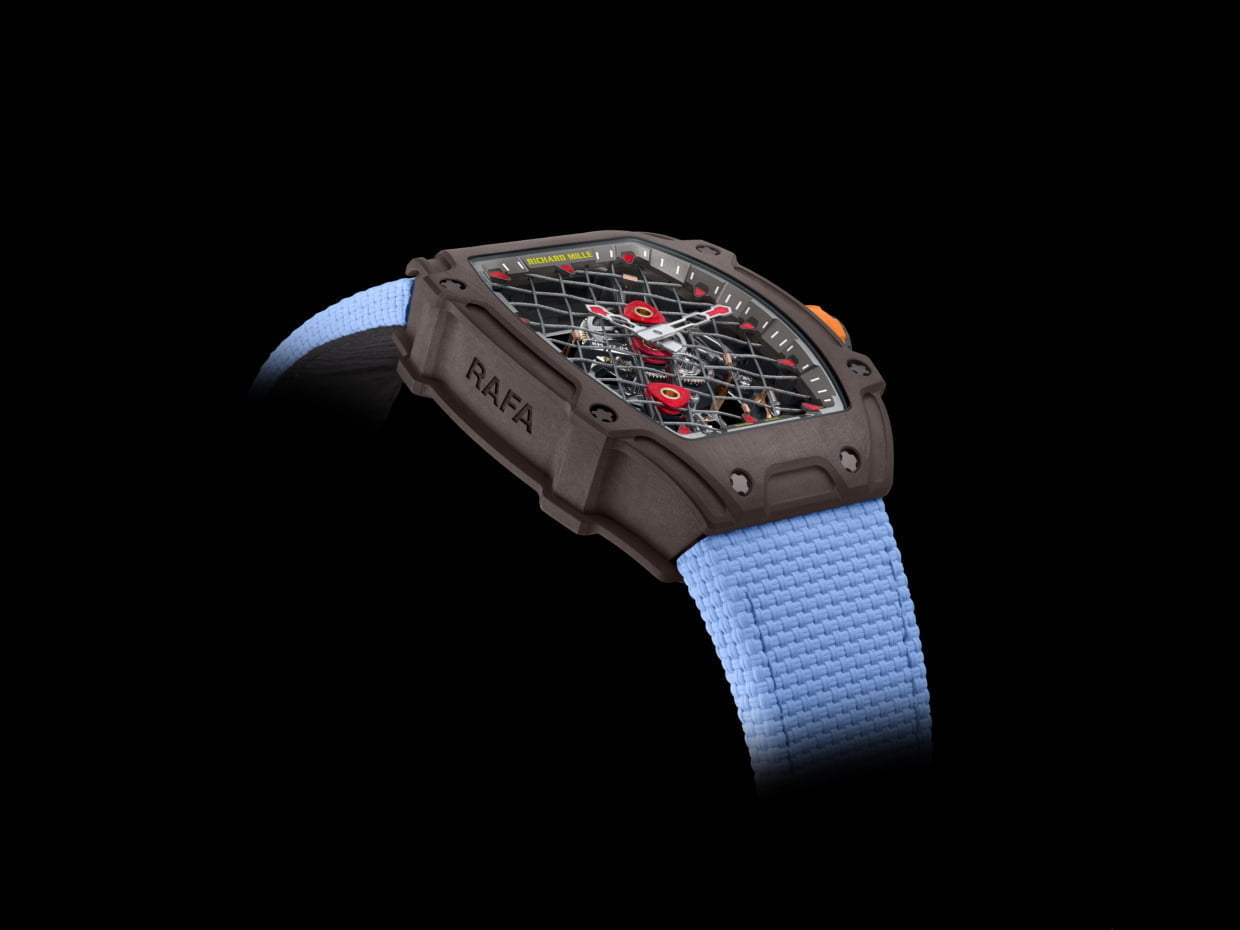 The accessories of the Spanish star, who has been on the clay court with the watches produced by the Swiss super luxury manufacturer Richard Mille for around 11 years, are astonishing just like their records. The first model of the timepiece, which Nadal described as "like a second skin", was the lightest tourbillion in the world of its time. Otherwise, it would not be possible for an athlete like Nadal, who comply with routines of court, to wear this watch while playing. The recent model of series is RM 27-04 -weighs only 30 grams- and has some very iconic pieces. In order to have one of them, need to be willing to pay amount of 500 thousand dollars in the secondhand market. The last model which Rafa is currently wearing found its buyers last year for 1 million 50 thousand dollars.
The 2021 French Open will run to Sunday, June 13. Rafael Nadal, who will celebrate his 35th birthday on June 3, is still the primary favorite of the men's singles championship. Of course, there exist other tournaments, other giants and their very unique stories in the tennis world, but when it comes to Paris, sentences start and end with Rafa. Don't ever miss to watch Nadal, while he is running for the 14th "The Musketeer's Cup". Furthermore, if you look a little more carefully, you can see the million dollar art work of Richard Mille on Nadal's wrist.