Tony Scott's Top Gun (1986) returns to the theaters with Top Gun: Maverick after 36 years.
A classic motorcycle coming out of an old garage, a jacket full of American army medals, sunglasses and somehow the ageless Tom Cruise… Even if you are not a fan of action movies, Top Gun: Maverick that is the second movie of Top Gun, which carries the 1980s to its story and in which Tom Cruise began to become a star, is a nostalgic Hollywood movie. The director of the sequel, which comes after 36 years, is Joseph Kosinski who also directed the Tron.
Top Gun: Maverick follows the story of Pete "Maverick" Mitchell, now a veteran pilot, who returns to the air force to become the instructor of a group of young pilots preparing to embark on a dangerous mission. Although more than thirty years have passed, Maverick is still one of the navy's best pilots, perhaps even the most courageous, even though he has not risen in the air force with his rebellious demeanor and disobedient nature. Maverick's return to the air force base, or "where he belongs," to teach, is nostalgic for the sequel. Among this group of young pilots, the fact that Bradley, the son of his pilot friend Goose, for whom he feels responsible for his death, is one of the dynamics that increases the dose of nostalgia (although it sounds like over-interpretation, the tension between Maverick and Bradley, who tried to somehow father Bradley after the loss of his father, on the one hand, brings to mind the "father-son" conflict. Without further describing Bradley's conflict with Maverick and his journey in his father's way, I close this parenthesis by remembering Birhan Keskin's line, "…father is an incomplete word anyway").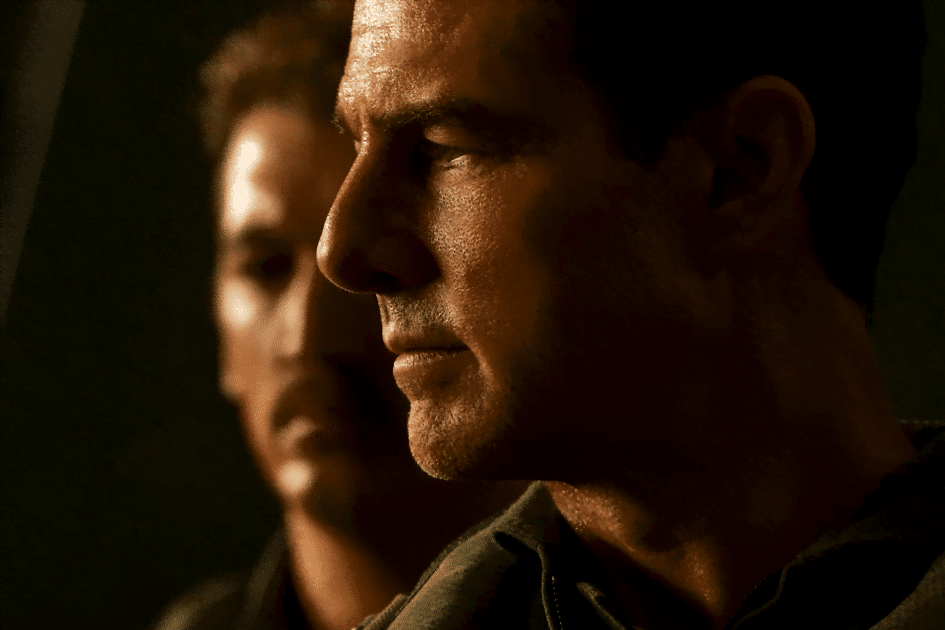 One of the most praised aspects of the action-packed movie, which exceeds two hours, is that it puts people in the focus, despite the real F-18s and state-of-the-art aircraft used. As Maverick trains young pilots, "It's not the plane, it's the pilot". The human-centered narrative that we feel with his line is felt in almost every phase of creating a team that will fight together.
Top Gun: Maverick promises two hours of fun filled with both action and nostalgia. Especially if you are a fan of "Top Gun" or Tom Cruise, you should watch the movie. To end with a little spoiler, Maverick is still giving that famous look.