Blue II is a dream of two marine enthusiasts and environmentalist partner. This 56-meter superyacht designed for polar cruises, suitable for long exploration cruises with her mini-submarine, comfortable living spaces and large storage capacity. Blue II's business boat and steamboat, built by Turquoise Yachts in Istanbul, is reminiscent of past.
Turquoise Yachts is one of the most important shipyard that raise Turkish super yacht sector to the top ranks in the world and brought Andre Hoek which is a new masterpiece to the sea with classical lines.  After this super yacht was delivered to its owner in the last month, Blue II filmed by the famous yacht photographer Guillaume Plisson on the magnificent island of Capri in Italy. It is not difficult to guess that this timeless beauty, which brings together the Hoek and Turquoise brands, will become one of the most popular yachts of the 2021-22 in yacht shows and even receive awards.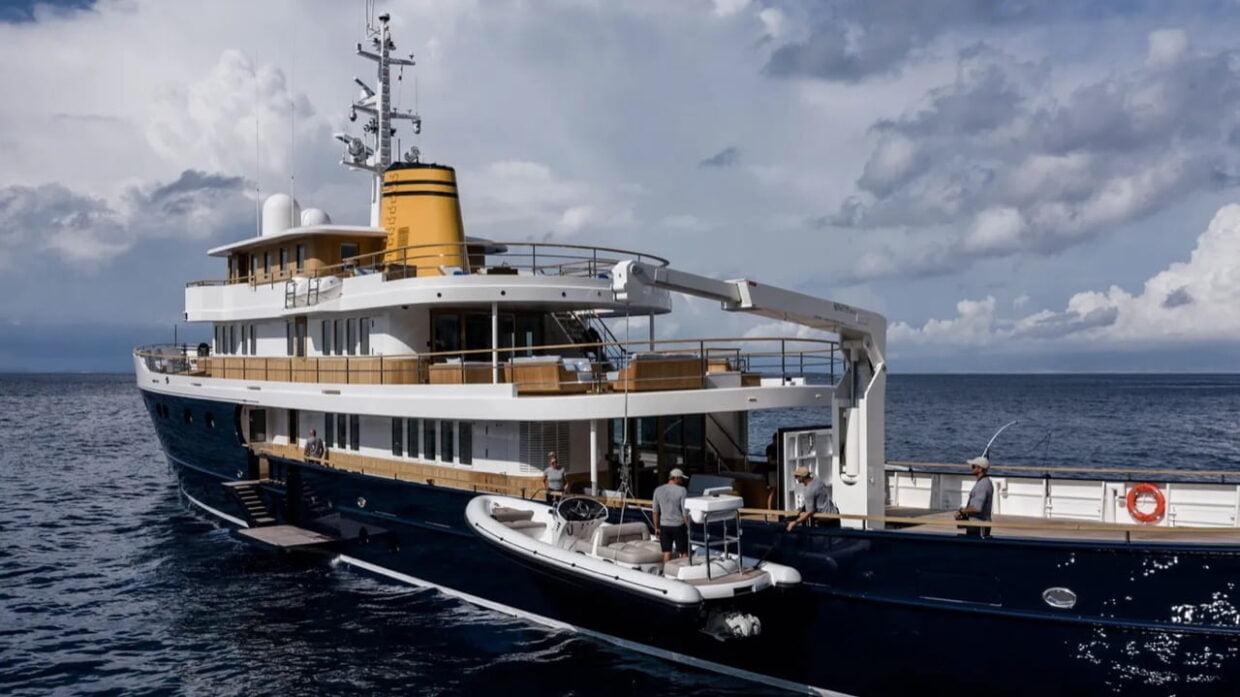 Blue II is a recon yacht, with canoe stern, reminiscent of old-style Dutch salvage tugs and classic steamships in the 1960s styles, equipped with the latest technology and even house a three-person submarine on deck. Explorer-type yachts are designed to cruise the seven seas and withstand the most extreme conditions. Blue II was requested from Andre Hoek as a yacht that can explore to the Atlantic and Pacific Oceans, the North and South Poles and can sail through Northwest Passage by her owners who have been partners for 30 years. The yacht is an ideal blend of old and new and she is also a special design as she is the first motor yacht project of Hoek who we know with its classic sailboats. Despite of Blue II is a motor yacht, her horizontal lines and curves also resembles Hoek's classic sailboats in some way.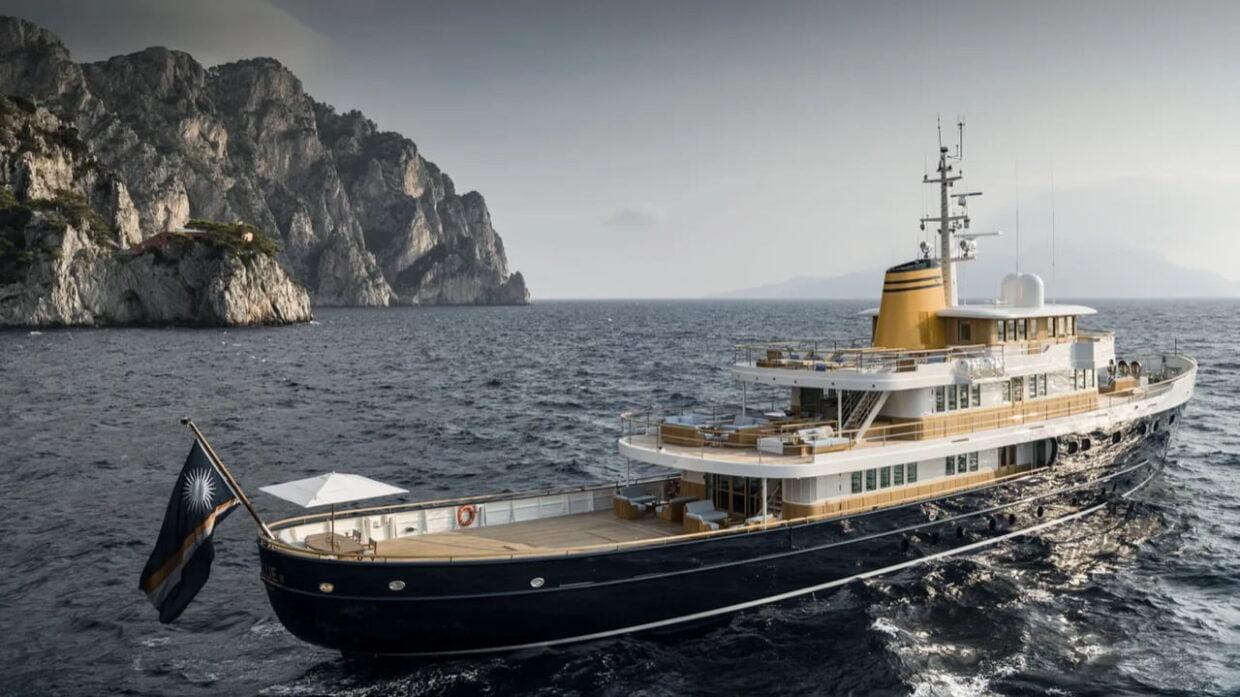 Timeless Yachts, Timeless Places
Blue II has been finely engineered for cruise and has been equipped with a diesel-electric propulsion to reduce the carbon footprint. Large storage areas for long cruises and a contemporary classically styled interior that offers highest level of comfort. Besides comfort and elegance, each part of the yacht has designed for a purpose. Taking the service boats underdeck storage and main deck aft reserved for guests to socialize is another feature that distinguishes Blue II. It was the boat owners' request that the service boats were not visible on the main deck, but it was not possible to design a garage that open from board due to curve board structure of Blue II. Instead of this, a strong crane was positioned on the deck, and 10-meters and 7-meters long service boats, three-person submarines and sea toys were taken under the deck with doors that almost invisible but can be opened when necessary.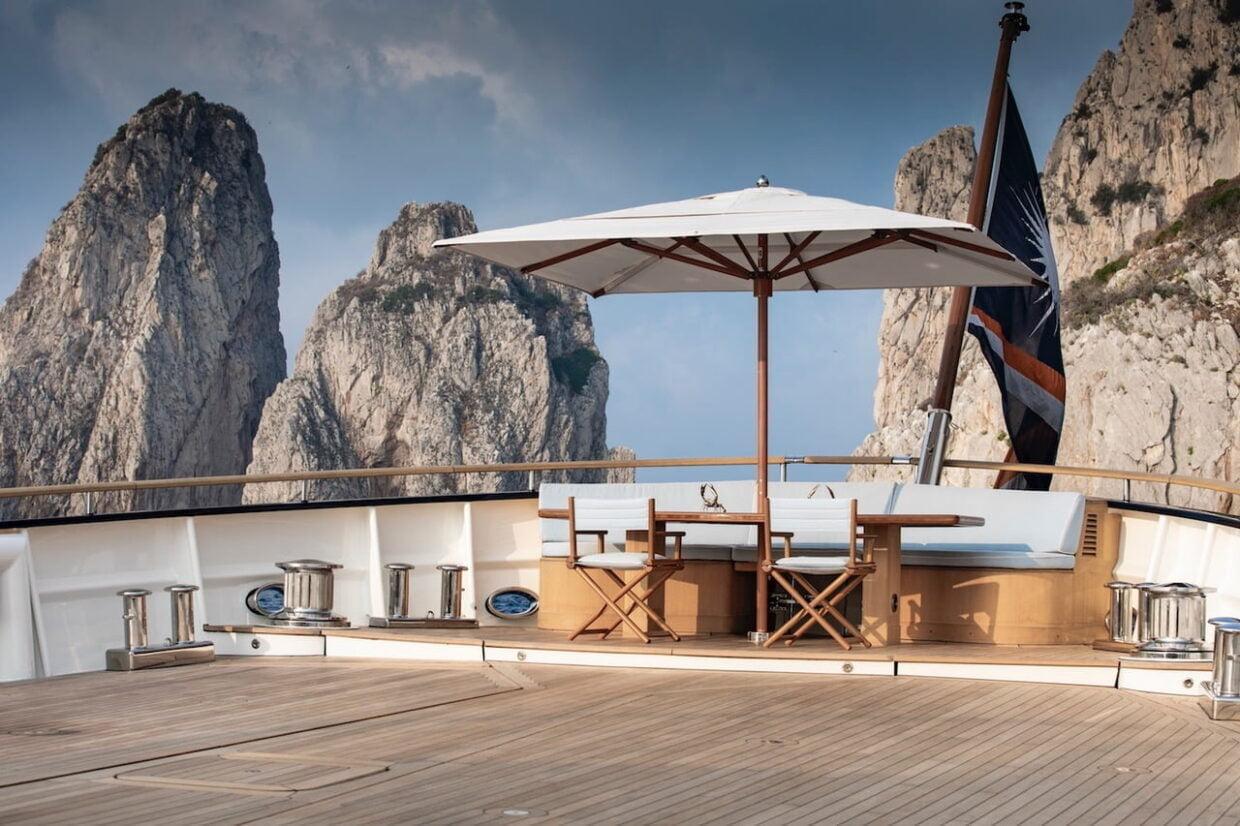 Hoek Design, Vickers Studio and Dols and Company Interiors collaborated for interior design of Blue II. Furniture production belongs to Ulutaş which is our best brand in this field. Owners of yacht who want timeless design have determined many details. Expedition yacht has a plesant appearance with the harmony of teak furniture, white and light blue in both exterior and interior spaces, and also has two main cabins as it has two partners. The main cabin at the head of main deck has a sauna, Turkish bath and gym. The main cabin at the top offers a 180 ° view from the bed. This cabin even has small terrace in which a sofa set.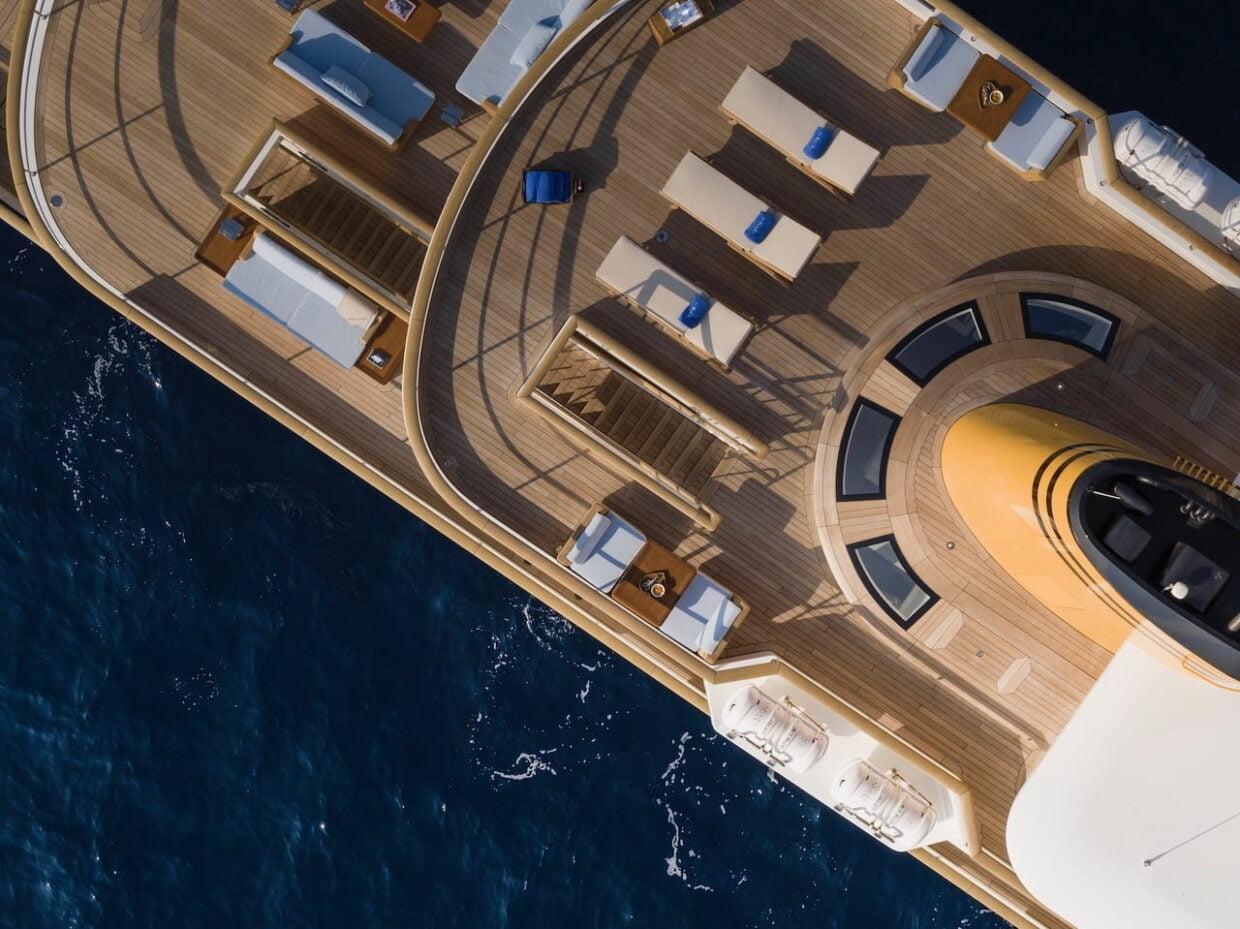 The main deck lounge is cozy with dining on the pier and seating area on the starboard side. Behind the bookcase beyond this area, a pleasant area is designed with soft-seats to watch television.  The bookcase can rotate 360º and by means of this, television screen can look at the other parts of lounge.
Blue II includes two main cabins as well as an office, a VIP suite and four guest cabins. For crew, there is a great cabin and five two-personed cabins. Two mini sailboats, underwater scooters and electric surfboards are among the toys of the Blue II, which provides easy access to the sea with her hydraulic swimming platform and can stand firmly in the anchorage with her yaw stabilization system.
Blue II comes with steel hull and aluminium superstructure, it has an avarage speed of 13 knots with her 2x800kW diesel electric motors.  When Blue II owners are not going on expeditions, Burgess Yachts will also provide charter service with a weekly fee of 294,000 euros.