Akbank Jazz Festival delivers an archival work for art lovers. It is a meaningful work to look back on Turkish jazz during pandemic period...
Jazz music is a musical genre that is a blend of African and European music developed in the tough times of African musicians who were brought to America from Africa as slave in the late 1800s. It is characterized by polyrhythms, response vocals and improvisation. It is also a free-spirited music genre in terms of musical techniques.
As we all have experienced, when we are in a hole, our thoughts started revolving around the art. One of the answers of Rita Felski about using of literature is enchantment. Just as literature, many art branches enchant readers or audiences, isolate from moment and place, and open doors to new worlds. That's why, we have been revolving around the art nowadays, regardless of which art branch it is. Every opportunity we meet with cinema, concert or theatre is like a festival for our souls that bored between four walls. Especially, if the free-spirited rhythms such as jazz in question, the jazz winds from Akbank Jazz Festival to our home seem to add freedom to our life.
Akbank Jazz Festival is one of the long-termed festivals in Turkey, which hosting over 5,000 international and Turkish jazz artists until now, an reaching an audience of over 500,000 people with 773 concerts, 1,000 workshops, and more than 1,000 interviews in 30 years. The archival documentary consisting of preparation process of the album created for 30th anniversary of the Akbank Jazz Festival, will meet with audiences on April 30, International Jazz Day.
With exclusive records for the 30th anniversary of Akbank Jazz Festival "Yesterday, Today, Tomorrow"; within the scope of the work, which includes 30 original compositions and the performance of nearly 80 musicians, the record process and interviews with musicians, the documentary has an important value in terms of reflecting the spirit of both the past 30 years and the current period. Besides, Istanbul views in the documentary are worthy seeing.
The filming of the documentary, which includes studio works and mini-interviews of 23 different musicians and groups, took place between 11-28 July at Hayyam studios. The documentary was directed by Umut Kebabcı.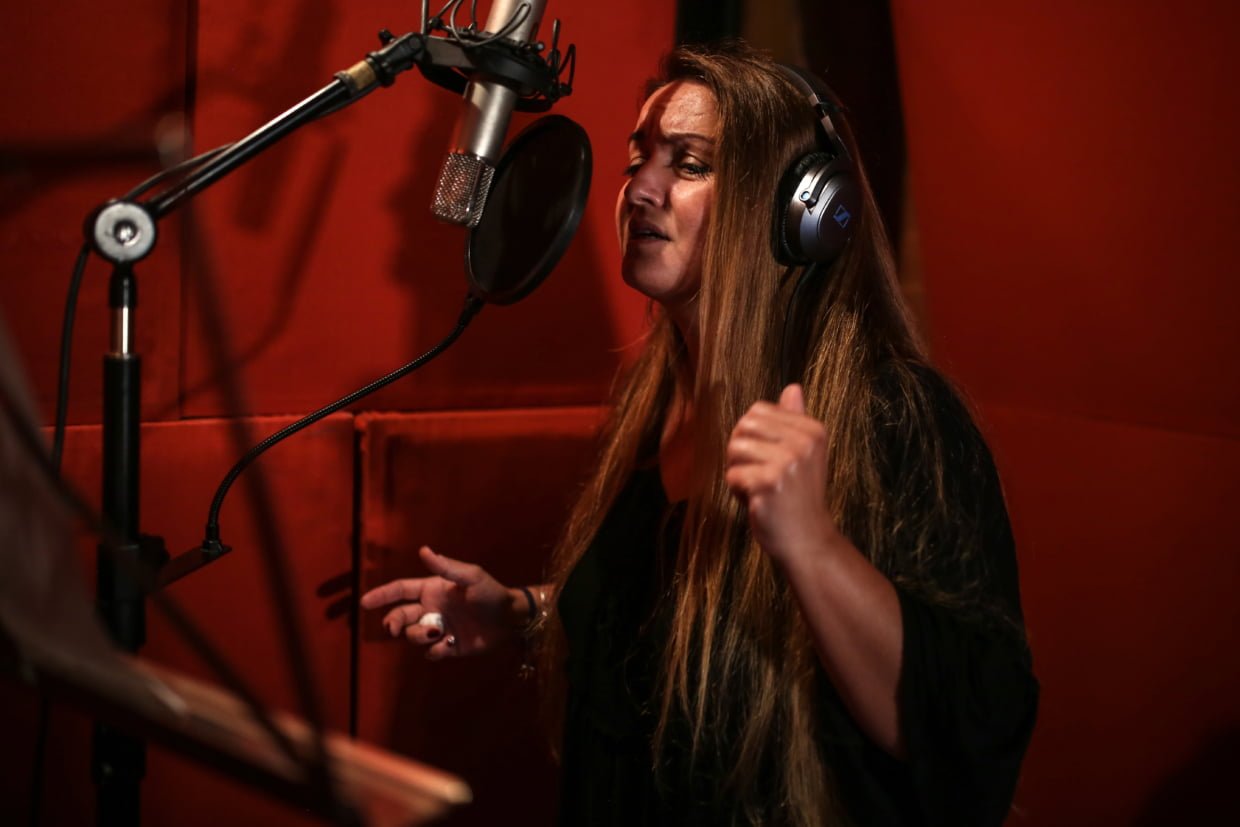 Akbank Jazz Festival, which has been supporting the development of jazz in Turkey for many years, has carried out an archival work to record reflecting Turkish jazz during the pandemic period when all dynamics changed, concerts could not be held, and events were postponed. Akbank Jazz Festival, which has been displaying for 30 years with its exclusive records, interviews, and documentary shootings, supported creativity despite all the constraints of the pandemic period, and brought an effective, meaningful, and permanent work to the Turkish jazz world.