As Christmas approaches Dior has created "The Fabulous World of Dior" at Harrods.
As Christmas approaches, the question, where would like to spend this New Year's Eve? To be honest, I did not have such a question in my mind until I received a Dior newsletter in my e-mail box. However, as soon as I saw the glittering Dior touches accompanying the art deco architecture of Harrods, I started dreaming of a New Year's Eve on the streets of London.
Indeed, English refinement and French style have been coming together for more than seventy years. This time, the two giant names are welcoming the new year together: the exterior of Harrods is adorned with Dior's touches, with a seventeen-meter star-shaped sculpture in the center of façade. This is the largest sculpture ever placed on the building. The glittering decorations continue to the left and right of the façade. 
"The Fabulous World of Dior" houses two pop-up Dior store with an exhibition inside, and also Café Dior. The Maison's most iconic addresses, from Granville to the Château de La Colle Noire and 30 Montaigne are recreated in a playful architectural presentation. Inside the department store, the first pop-up boutique designed as an authentic gingerbread house representing Monsieur' Dior Atelier. The second, an ephemeral gift shop with from ready-to-wear to shoes.
Café Dior is an elegant and chic café that makes you feel as if Agatha Christie is among the seated guests, sipping her tea and taking notes in her notebook. In this fairy tale setting, you will discover the great classics of French cuisine and culinary specialties with a twist of British influence, all conceptualized and created by Harrods brigade of masterful chefs.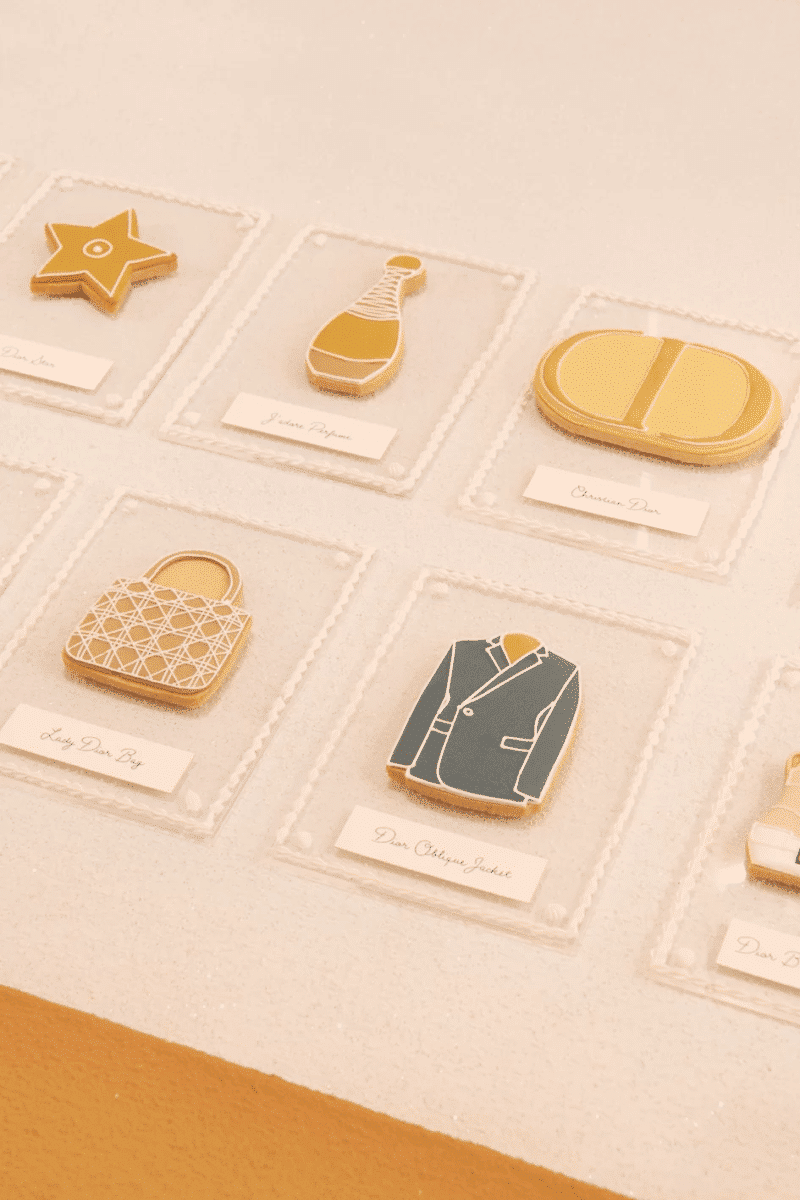 More Photos from "The Fabulous World of Dior"