Italians, who curated their lives perfectly with their refined tastes, perhaps had only one thing missing: The beans of their coffees, which are identified with their culture, were not labeled "Made in Italy"! This is changing now, with the changing climate and the initiatives of a long-established family that is fascinated by coffee…
Life has simple beauties. Like simple, carefree experiences that make us happy. Like coffee that accompanies every moment of the day. And the impact of coffee on our lives is much deeper than we think. Sociologist Anthony Giddens sees coffee and its culture as part of our social activities and as a consumption tool with symbolic value: "The ceremonial aspect of drinking coffee is often much more important than consuming the coffee itself. For many Westerners, a morning cup of coffee is central to their personal routine. Many people drink coffee for the 'extra alertness' it provides. Long days at work and nights spent studying become more bearable with coffee breaks. Coffee is a habit-forming substance. "The production, transportation and distribution of coffee requires constant interactions between the people who drink it."
This ordinary but several centuries old drink has become increasingly popular in recent years. We ended up discussing beans, brewing methods, blends and thus "waves". We realized how wrong the generally accepted information was and discovered hidden treasures! "Consumers' choices about what type of coffee to drink and where to buy it have become lifestyle choices," says Giddens. Organic coffees, decaffeinated options, coffees bought and sold fairly, exotic new flavors, different geographies… Today, the coffee industry has an economic volume of 105 billion dollars worldwide.
While the list goes on and on, Italy also joined the coffee bean culture. We all know how traditional Italians are when it comes to coffee. That's why delicious scents spread from these lands to the world, and their sometimes-arrogant attitudes opened new horizons for us…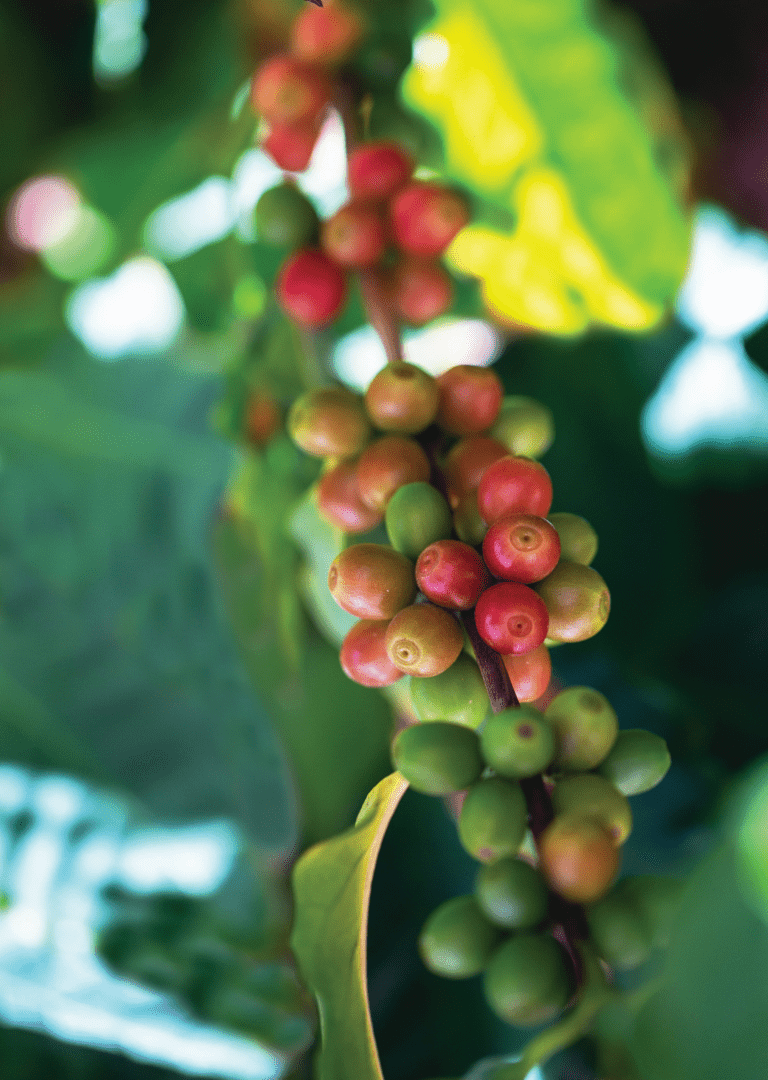 There is also the sad truth. Some unexpected consequences of the vital climate crisis that we have been witnessing for almost the last 30 years have begun to emerge. For example, how did you know Sicily? It was a Mediterranean island with endless vineyards, olive trees and citrus fruits. The island, which bridges the Eastern and Western Mediterranean, is now also the land of tropical fruits and coffee beans! As a result of the global climate crisis, it was observed that coffee beans, and therefore trees, could grow on the island.
Sprouting the First Seeds
The well-established Italian family Morettino, who followed the strong signals given by nature, saw that the dreams they had for many years could sprout. Arturo Morettino, one of the third-generation representatives of the family whom we met in the factory and fields in a small town of Palermo, explains with a sparkle in his eyes that this experiment has been a 30-year-old dream. While they are finally achieving their first successful coffee bean harvest, the family has one final dream. "Creating an original Italian coffee brand," says Morettino proudly. (Morettinos were known until today for Caffè Morettino, which they created with their unique blending techniques.)
The roots of Caffè Morettino date back to 1920. Theirs is a unique and original coffee story that begins in Palermo, in the center of the Mediterranean. For four generations, they have always worked to carry forward their family legacy. They pursued the perfect coffee like a craftsman. They chose environmentally friendly roasting methods and invested in refined raw materials and meticulous details to embark on a fascinating journey in the world of coffee. So, what changed during this time?
We started to feel the effects of climate change in different forms in different parts of the world. Air temperatures are increasing, polar ice caps are melting and decreasing. During the last few summers, Sicily has experienced the hottest days in its history. When the weather conditions affecting Sicily in the last 40 years are examined, it becomes clear that the fate of the Mediterranean island, full of its magnificent geography and cultural treasures, is about to change.
The change may feel sudden, but the effects of this entire climate crisis won't be felt overnight. The island's rivers and lush forests, once full of freshwater fish, were plundered by trade and wheat growing in the early 18th century. The old Sicily of the Phoenicians, Greeks and Romans no longer exists. Like many things in the world… "As long as the climate crisis continues at this rate, Sicily's geography will soon change completely," says Christian Mulder, Professor of Climate Change and Desertification at the University of Catania. The temperature in the region was above 48 degrees last summer. "Temperature increases and flash floods have completely changed the island's climate. "The climate on the island now allows tropical fruit species such as mango, avocado and coffee to grow." (Due to climate change, local foods may begin to grow in different geographies. There has been an increase in the number of vineyards in Canada, and in Russia, fields can now be created to produce crops such as wheat and corn.)
The New Land of Coffee
And this is where all this scientific data brings us! Unlike the geographical regions between two tropical latitudes (Latin America, East Africa and Southeast Asia), known as the coffee belt, beans grown further north eventually managed to adapt to Sicily's climate and high latitudes. Traditionally, coffee beans, that is, coffee tree fruits, grew only in tropical climates, in places with humidity and abundant rainfall. However, in the planting areas where Morettino beans are grown and in Sicily, these criteria have become suitable as a result of the climate crisis.
Antonio Morettino's attempts in this difficult process date back to the 90s. With the seeds donated by the botanical gardens in Palermo, the first attempts are made in a small town called San Lorenzo ai Colli, at an altitude of 350 meters. He conducted experiments with 60 Arabica saplings and Bourbon and Catuai varieties, also from the Arabica family.
"Coffee triggers passions and increases your pleasure and taste," says Arturo Morettino, one of the third-generation representatives of the Morettino family, which has a 100-year-old heritage. "I visited the fields where coffee beans are grown in different parts of the world, it is impossible to describe my feelings, but I can only say that I was fascinated. All these expeditions I went on and my love for coffee beans triggered some obsessions in me. "I realized that I wanted to establish farms in Sicily where I could grow my own coffee trees." This passion explains the stubborn effort to grow beans in these lands…
Sicilian Notes in Coffee
An incredible harvest was achieved in the centuries-old nature of Palermo last year. And again, the collected seeds gave surprising results in the cup after roasting. Special and unique scents and flavors specific to the Sicilian lands have been revealed… Sweet grape and carob notes, traces of panela sugar and white plumeria flowers can be felt in the scents coming from the glass to your nose and in the taste, it leaves on your tongue. The nature of Sicily is literally ingrained in the core…
"At first, we were surprised by the abundance of the harvest, it was a big surprise for us. But on the other hand, we thought of it as a gift given to us by nature. Because I think it was a reward for the love and care we have shown to these lands and seeds for years." The harvest is collected between July and September, and then the beans are processed with the method called "Yellow Honey Process". In this approach, machines do not come into play, the beans are cleaned entirely by hand. It is kept under sunlight for 48 hours and fermented. (The process is called "yellow" or "gold honey" because the color of the nuclei oxidized by radiation changes.) "Nature always shows you signs. You have to value him, you have to listen to him," says Andrea Morettino, the fourth-generation representative of the family. "We are on the brink of a severe climate crisis. "The changes experienced encourage us to think about the present and future of the land."
In Sicily's traditional farming approaches, citrus-dominated harvests may soon become entirely limited to history books. However, this change also offers an unexpected potential. Like mango, kiwi, papaya and coffee beans… I am very curious about what will happen after this productive harvest: "Discovery!" says Andrea Morettino with his curiosity for the future. He says with excitement that after the first successful attempt and harvest on their farm, they will disperse to different parts of Sicily, explore and find suitable areas for the cultivation of these trees.
Fortunately, there are Italian institutions that support Arturo and Andrea's brilliant ideas and instincts that will fuel their desire to pursue discovery and innovation. They are not alone in this. The University of Palermo and the Palermo Botanical Gardens affiliated with this educational institution provide support in terms of both manpower and academic approaches during the research process. Adriano Cafiso, who also processes the beans during the production process, is in dialogue with small farms and their employees for ethical production…
Embracing Cultural Heritage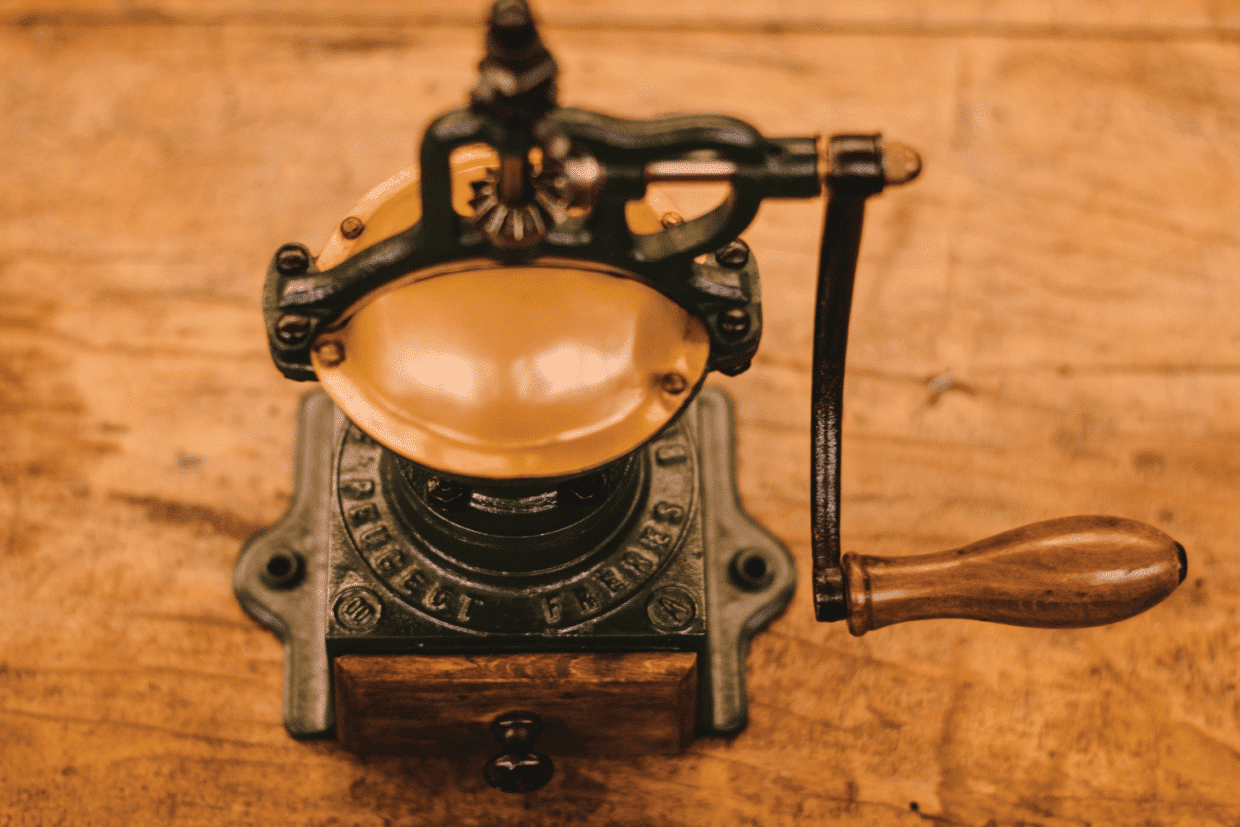 Almost every major Italian brand, which continues its activities in different disciplines such as culture, art and gastronomy, makes great efforts to support the values, symbolic structures or organizations of the country. Luxury fashion and jewelry brands such as Fendi, Bulgari and Tod's contribute to the renovation of cultural landscapes of different cities, while Bottega Veneta and Armani support Venice film and dance festivals. Prada and Gucci open schools and provide scholarships and training for young people to take part in different fields from fashion to gastronomy in creative disciplines. Like these luxury fashion brands, Morettino is one of those who build the future by glorifying their heritage and protecting their culture… "You cannot taste without knowledge," says Arturo Morettino. This is, in a sense, his motto. After the seminars he organized in the 1980s and the tasting workshops where he transferred his knowledge to young people, Morettino School of Coffee was established as a permanent training center in the 1990s. This school not only conveys the importance and culture of coffee enjoyment to new generations, but also provides professional support to producers. In fact, the training center was opened in parallel with the first activities carried out on land. And then there is the Morettino Coffee Museum… It reveals the history of coffee and the source of the deep-rooted Italian family's love for this culture. Here, the collection of handcrafted items related to coffee culture, collected from all over the world by Angelo Morettino, the first generation of the founder of the family company, is exhibited. The oldest works in the collection, which consists of over 1,000 pieces, date back to the 1600s.