To get you inspired, we look through some of the world's most beautiful beaches that each located on a private reserve or island dominated by extraordinary resorts.
Four Seasons Resort Seychelles at Desroches Island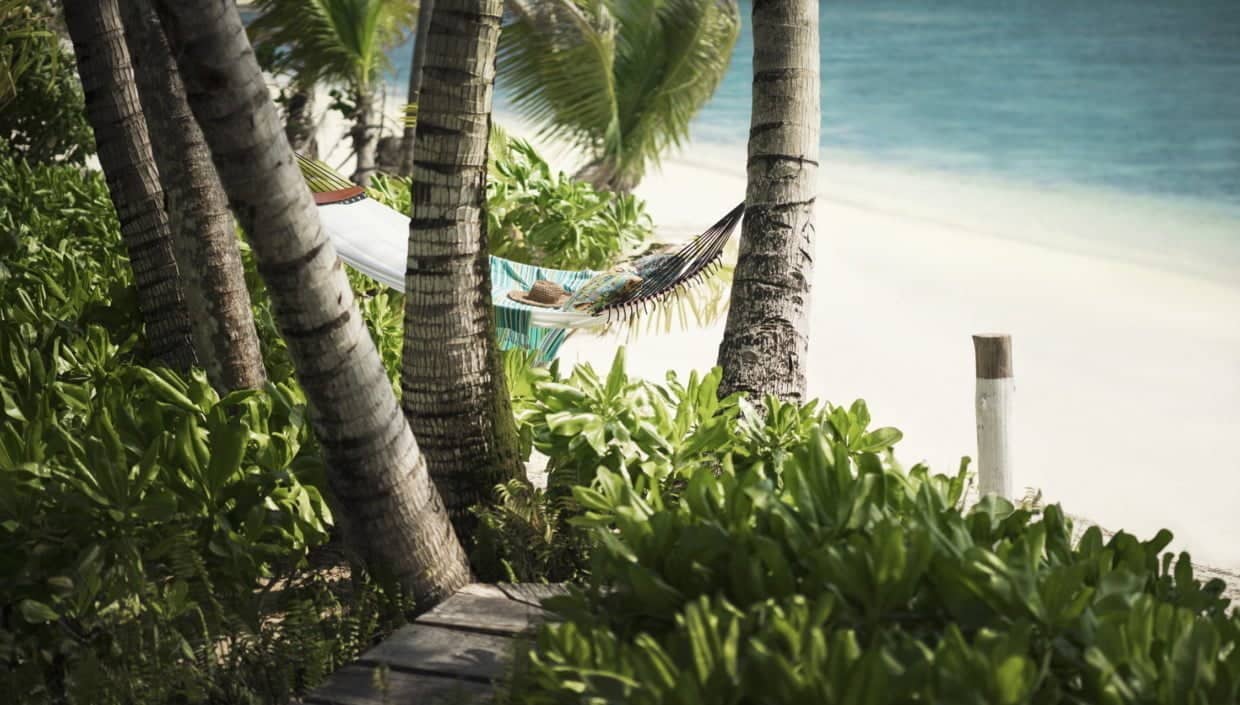 Desroches Island is an independent private island in Seychelles and Four Seasons Resort Seychelles is the only resort in this island. You can explore coral reefs in the island with professional guides from WiseOcean, an award-winning company. Two years ago, Four Seasons Resort Seychelles at Desroches Island opened its doors with 71 villas, all located on this magnificent beach; those villas are decorated with inspiration from colorful African culture. You can arrive this private island by a 35-minute air travel from Seychelles' capital, Mahe.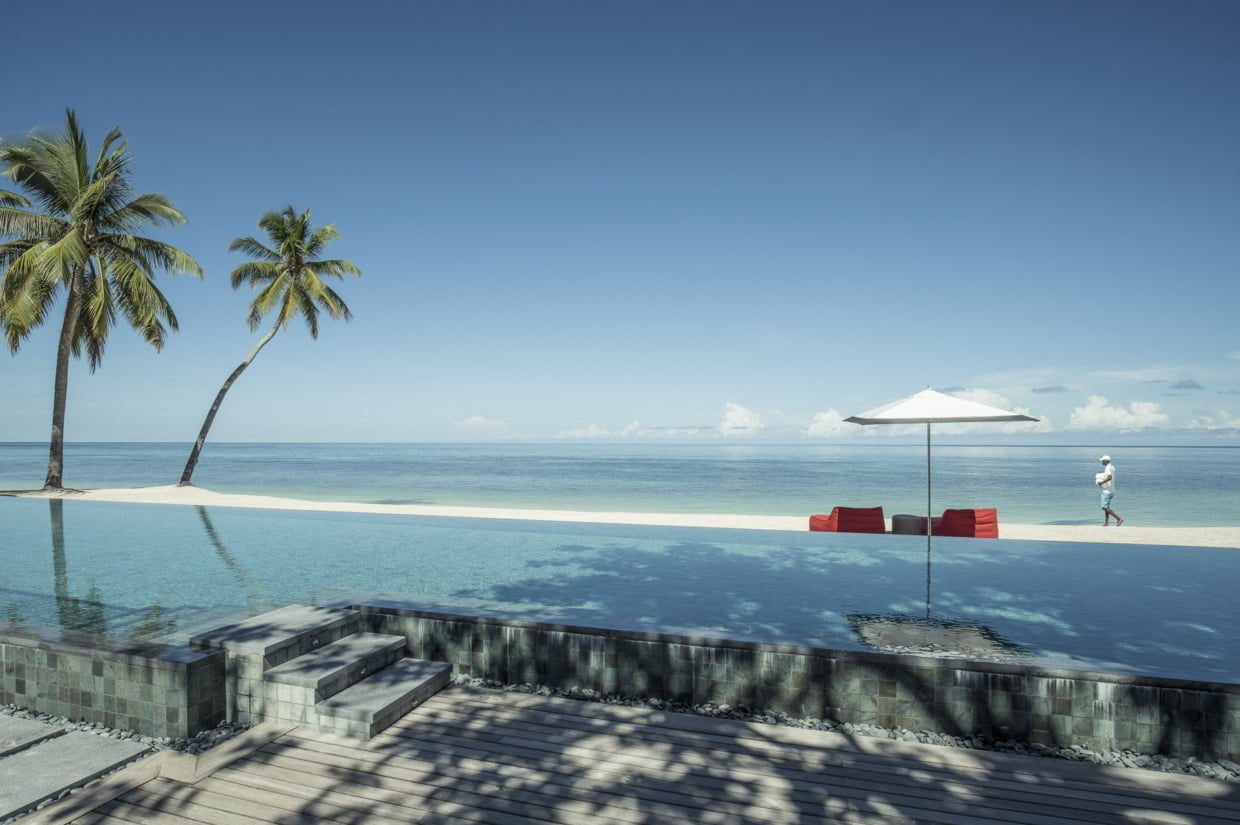 ---
Azura Benguerra, Mozambique
Mozambique, one of the magical countries of South Africa, is opening its beautiful islands to world tourism. Benguerre Island is a wonderful option for those who are looking for different locations rather than tropical islands. The enormous sandy beaches of Benguerre, which is located right across Vilankulos, a city in Mozambique, are untouched as well as the country. The Mozambique Current, which flows southward, forms the sandy coastline. Azura Benguerra consists of 18 villas with pools. Let us remind that THY (Turkish Airlines) flies directly to Mozambique.
---
Bawah Reserve, Indonesia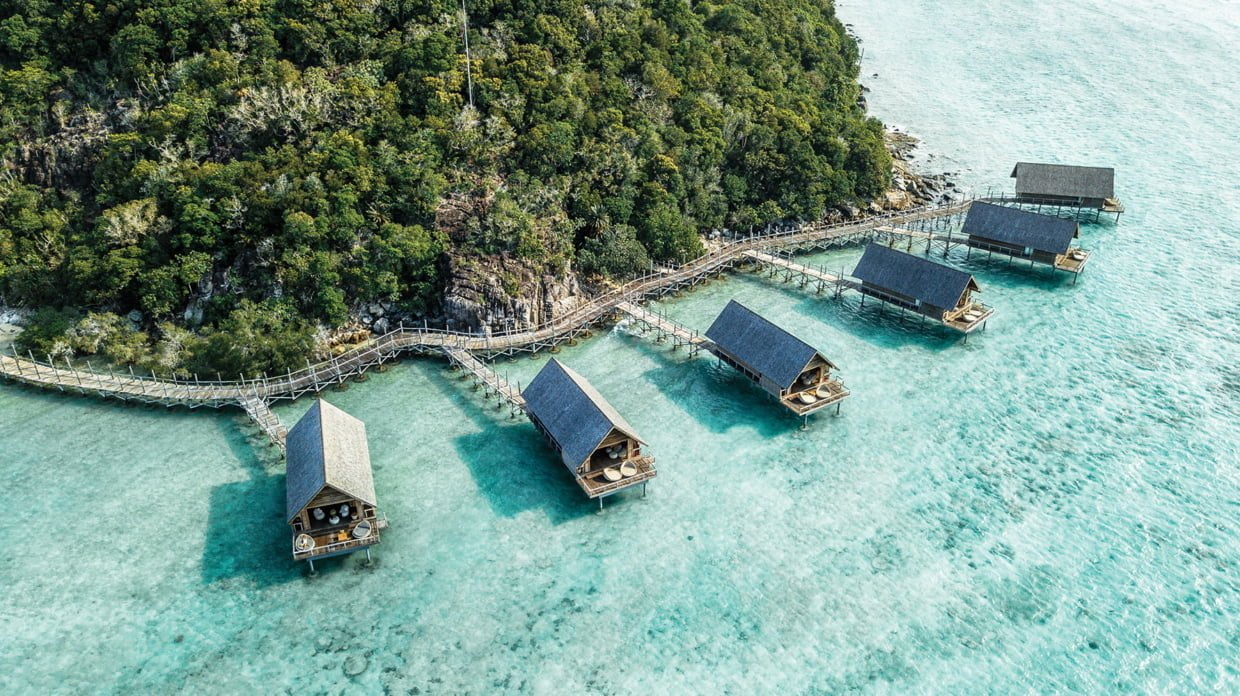 Consisting of six islands, three lagoons and 13 beaches in the Anambas Archipelago off the coast of Indonesia, Bawah Reserve was a protected marine natural wonder whose name no one had knew until a couple of years ago. Nowadays, a magnificent resort serves on these silky beaches in which no one has lived before. Offering accommodation in exotic bungalows positioned on the sea as well as beach suites with sea views, all the 35 rustic room options in Bawah Reserve are hand-made with natural materials from the island. By the looks of it, Bawah is the new address of sustainable tourism.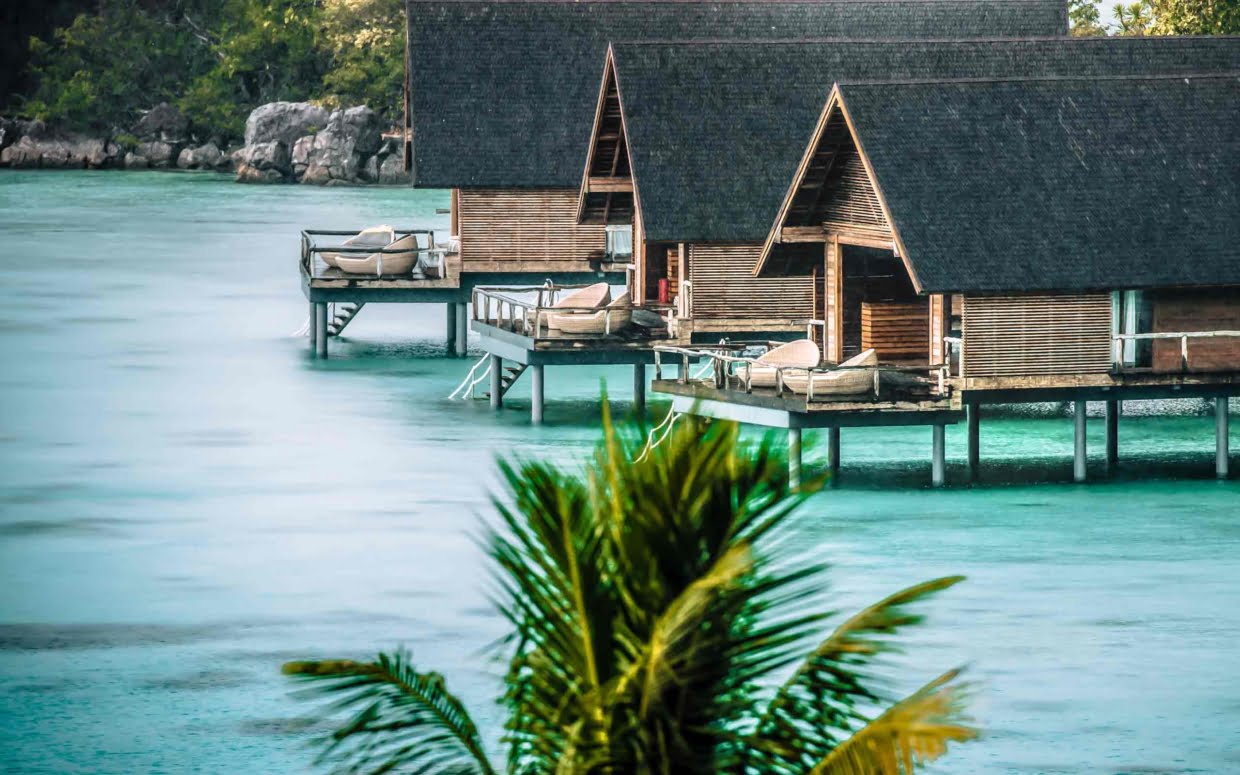 ---
One & Only Le Saint Géran, Mauritius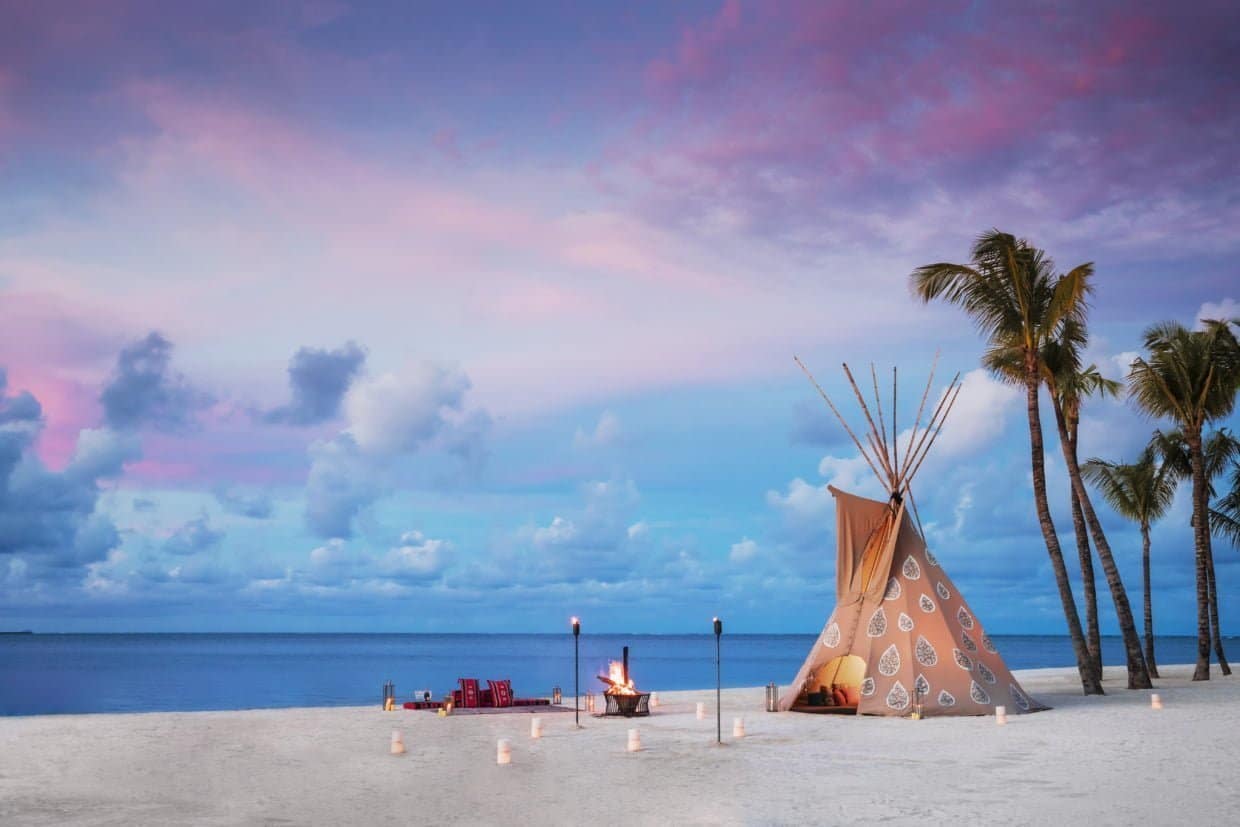 One & Only Le Saint Géran is the only resort on the Belle Mare Peninsula, where ancient rainforests and volcanoes bring together in the ocean, awaits your visit with silky beaches that are just yours. The resort is a style icon on the island of Mauritius, which offers all the beauties of the Indian Ocean together…  You can renew with paradise beauty of the colonial-style resort, named after the fairy tale ship which sank while carrying Paul and Virginie, known as the Romeo and Juliet of Mauritius. Furthermore, the treatments offered at the ESPA spa, and the therapies prepared by Chinese medicine specialists will be a shot in the arm.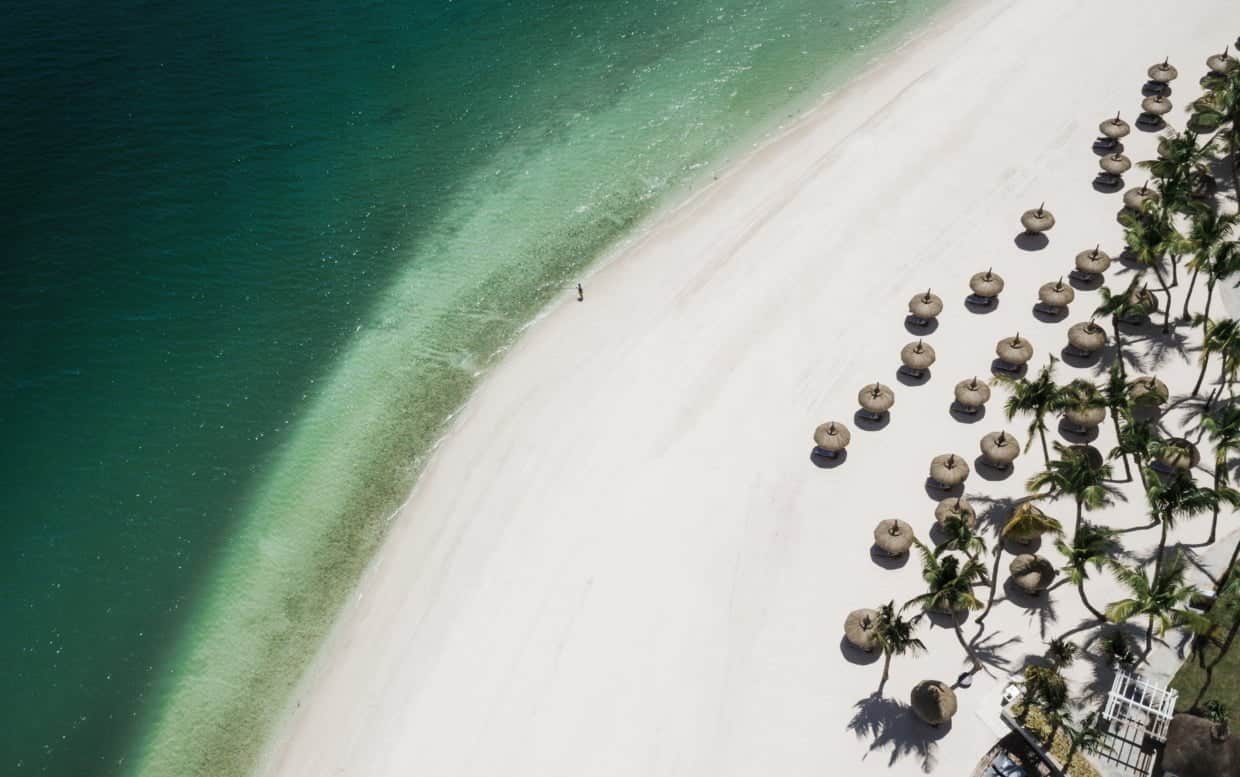 ---
Islas Secas Reserve & Lodge, Panama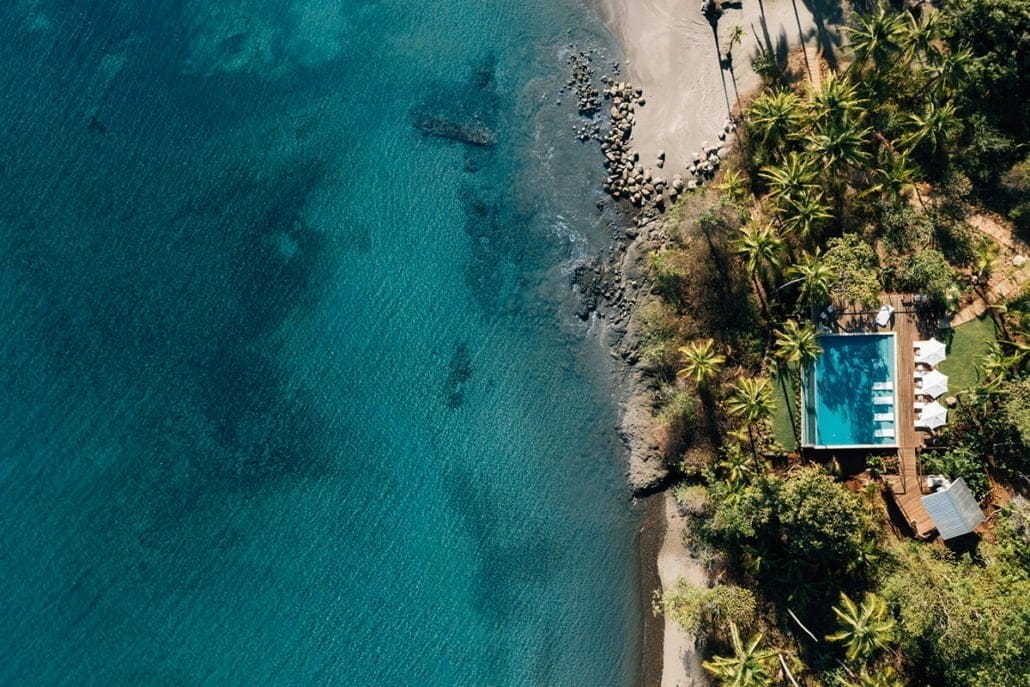 Islas Secas Reserve & Lodge is Panama's biggest and most luxurious gift to global eco-tourism. Once upon time dominated by pirate ships, the sandy beaches of Islas Secas are consisting of 14 large and small islands in a bay. The main lodge's nine casitas are surrounded by tropical gardens and each of are a natural wonder that can accommodate 18 guests. The lodge management has equipped with all casitas with a large veranda and private pools. Thanks to this privacy, you can enjoy the forest and the sea all day long in your room.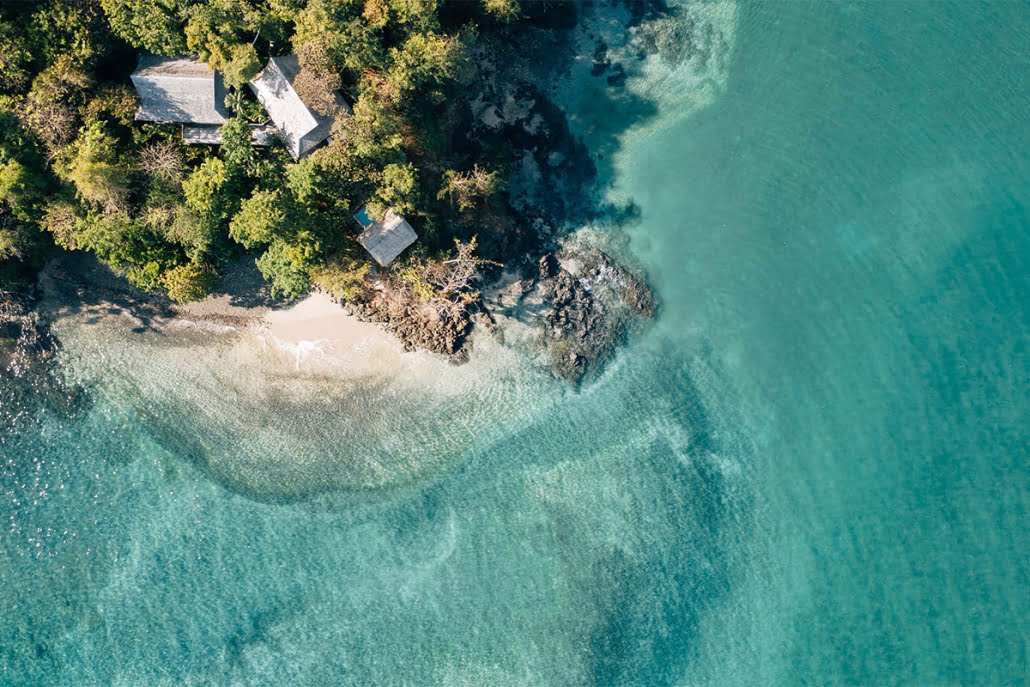 ---
Kokomo Private Island, Fiji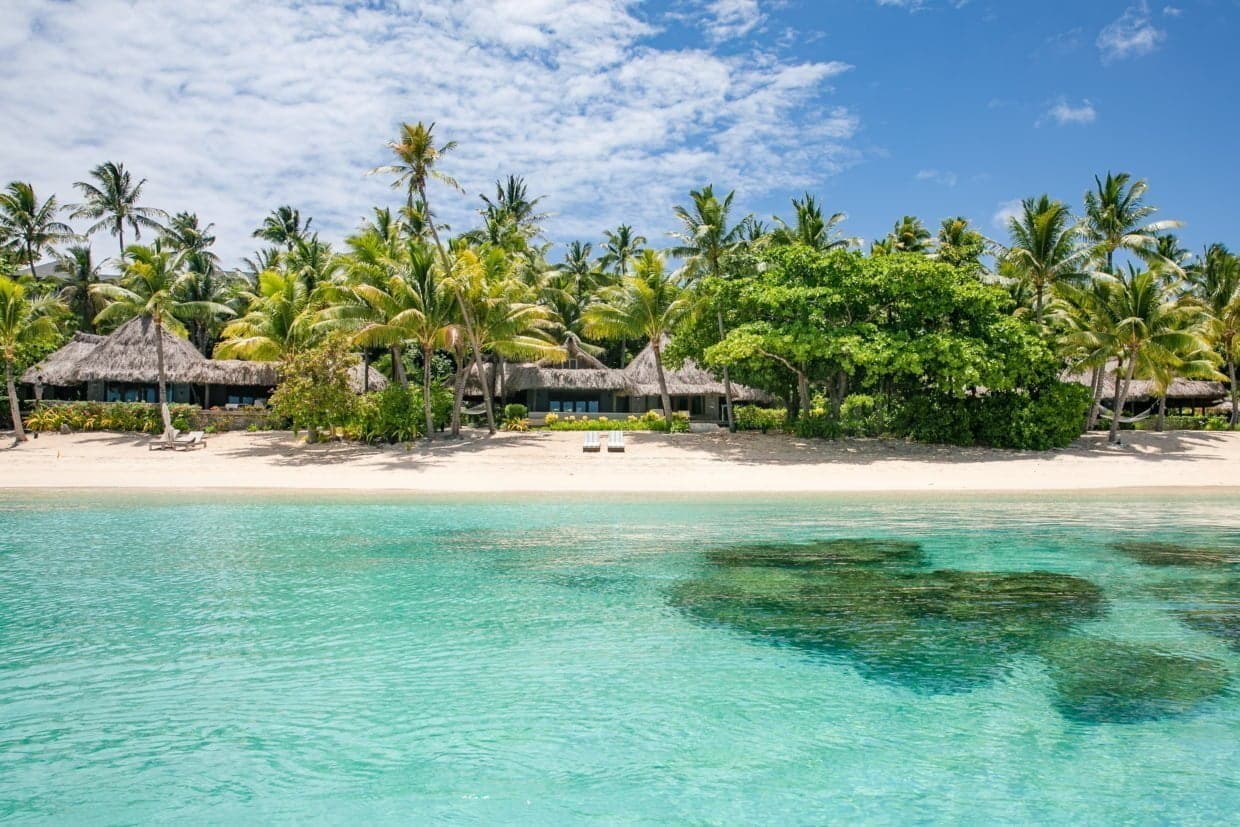 Housing the fourth largest reef of the world, Kokomo Private Island came up with the idea to create a brand-new island resort on the unique beaches of Fiji. Designed by combination of traditional Fijian crafts and contemporary architectural elements, Kokomo Private Island consists of 21 beach villas. Cooking with the products from the farm on the island, Kokomo chefs both attach great importance to natural nutrition and supports locals. You can experience any kind of water sports and salute the sunrise by yoga in Kokomo.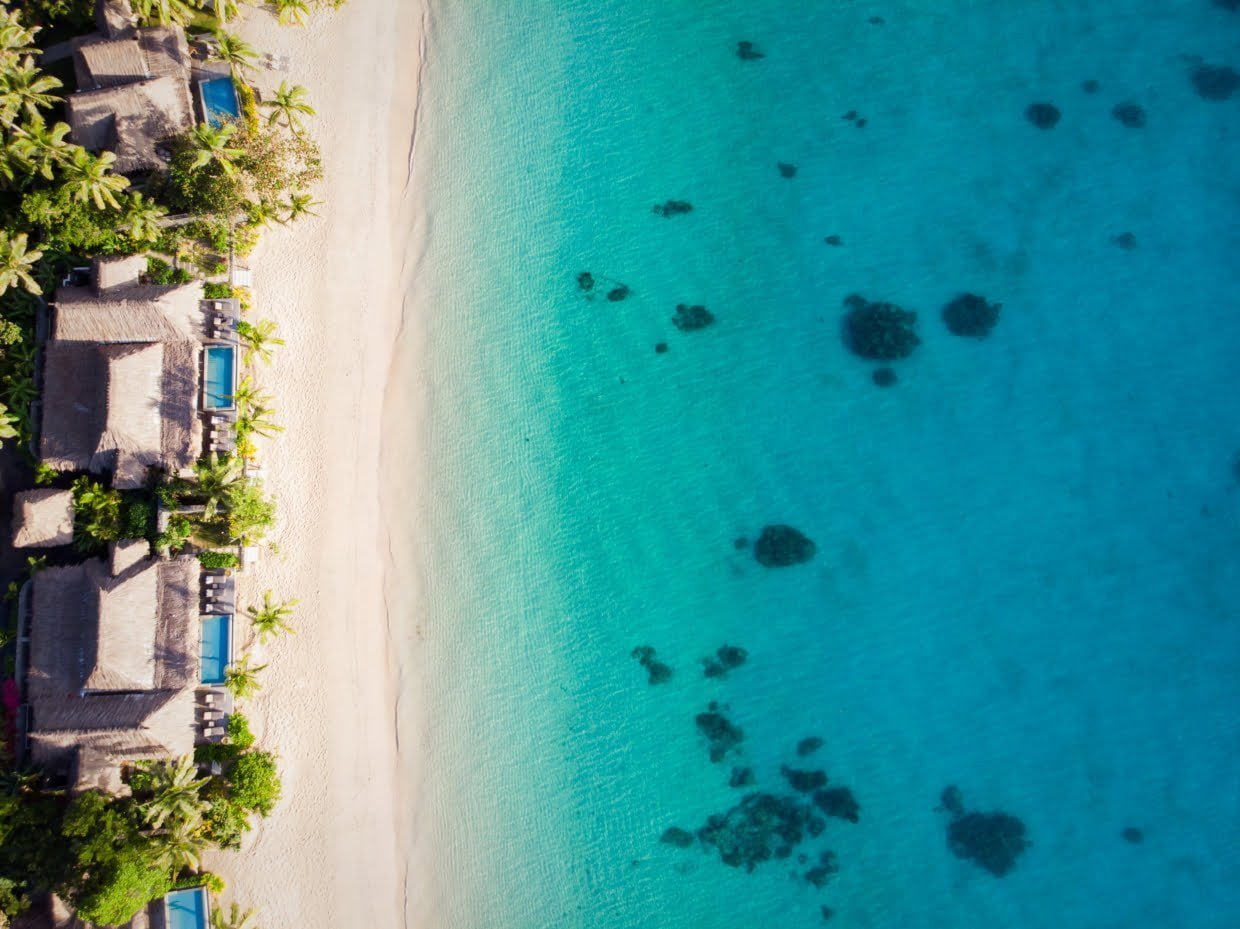 ---
Lizard Island, Büyük Set Resifi, Australia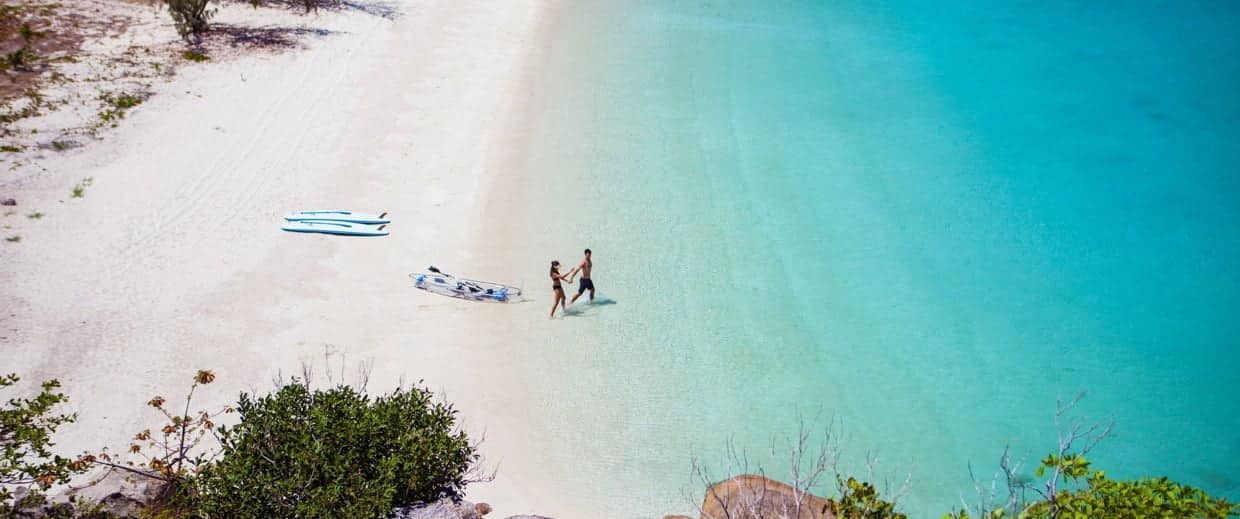 If you are looking for a long journey away from everything and everyone, the UNESCO-protected Great Barrier Reef of Australia is great option. You can be isolated from the world thanks to 24 powdery white beaches in Lizard Island. The award-winning resort Lizard Island Lodge is waiting for its guests with its ultra-luxury villas, suites and water sports activities in the island, which is named after British explorer Captain Cook who passed by there in 1770.

---
Sundy Praia Principe Island, São Tomé and Príncipe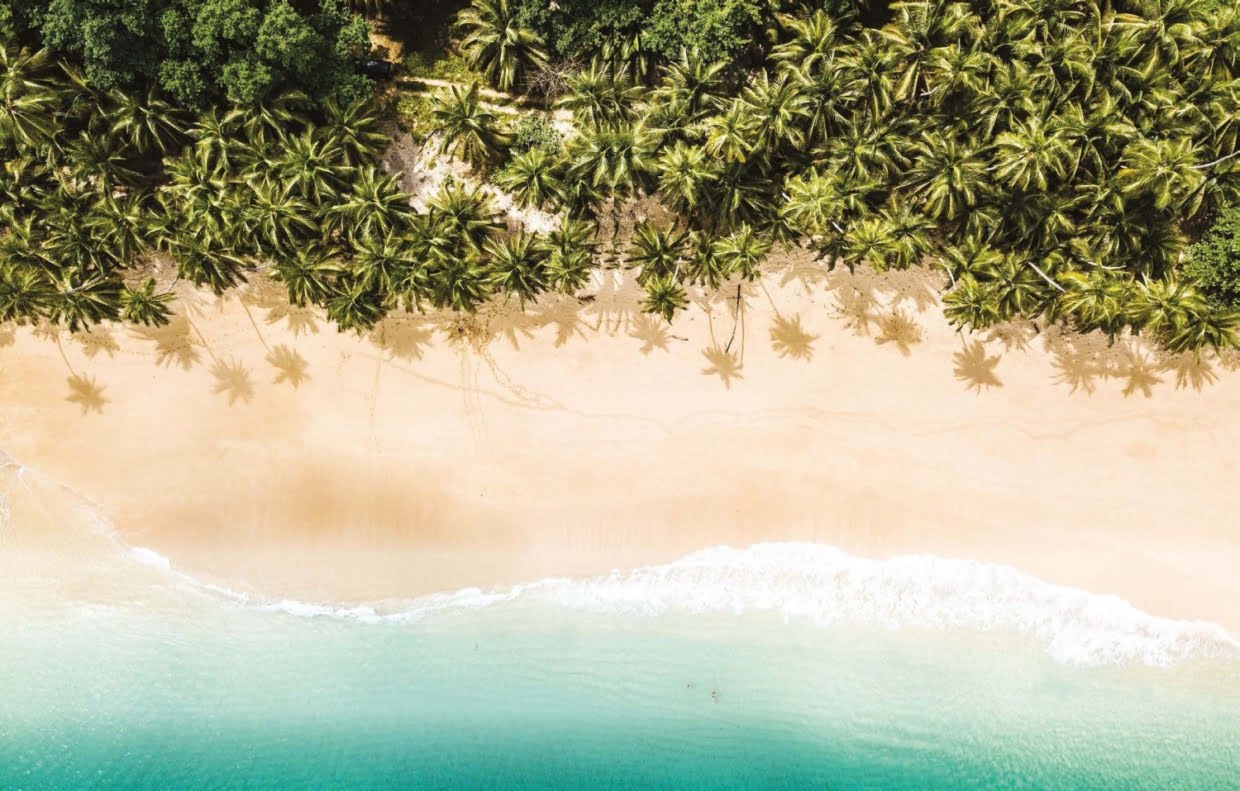 Sundy Praia Principe Island is the only luxury accommodation option in São Tomé and Príncipe, located 130 miles off West Africa. The resort is consisting of 15 tent villas surrounded by almond and banana trees. The resort became one of the hotel collections of National Geographic and it is one of the rising stars of luxury eco-tourism with its silky beaches and a variety of endemic birds. You can have an adventure in the dense rainforests of the island or can swim with whales on the magnificent marine life.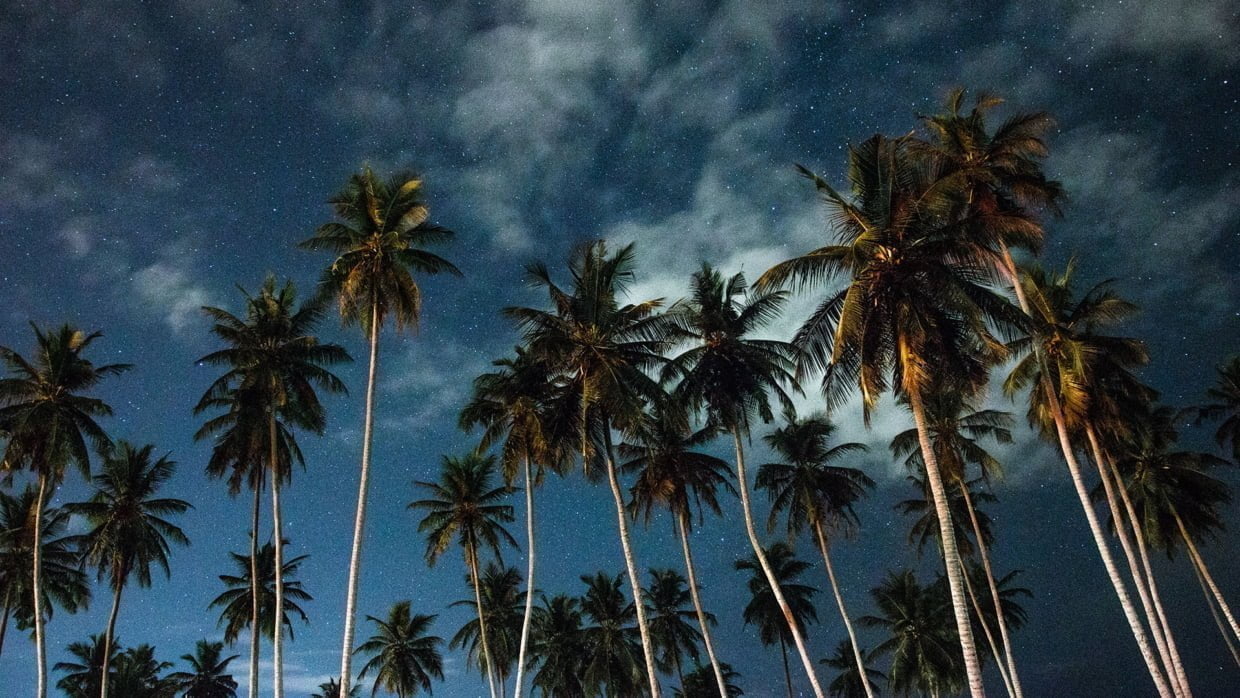 ---
Nukutepipi Private Island Resort, French Polynesia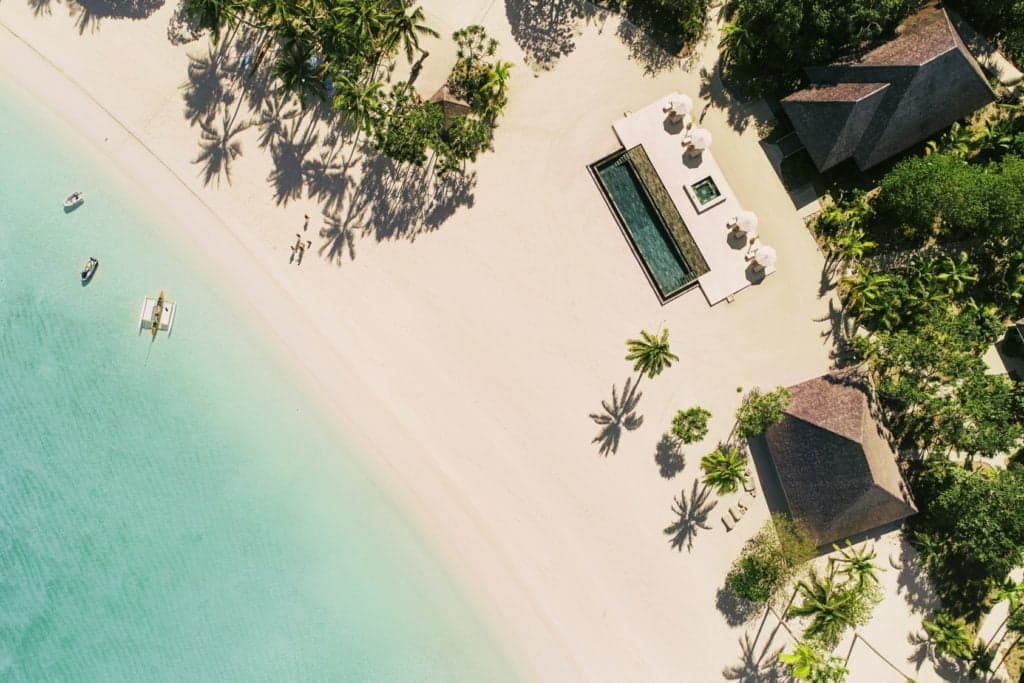 A piece of heaven bought by the famous businessperson Guy Laliberte, owner of Cirque du Soleil, in 2007.Also, Laliberte is an astronaut who had spent many years in French Polynesia for vacation. Nowadays, Nukutepipi Private Island Resort hosts guests from all over the world as an ultra-luxury private island resort. There are only 18 bungalows on the Pacific Island, where rare birds and plants are scattered all over. This magnificent resort is decorated with artworks of many names, like Damien Hirst. Furthermore, it is a true paradise island with its deserted, magical beaches that make you feel special.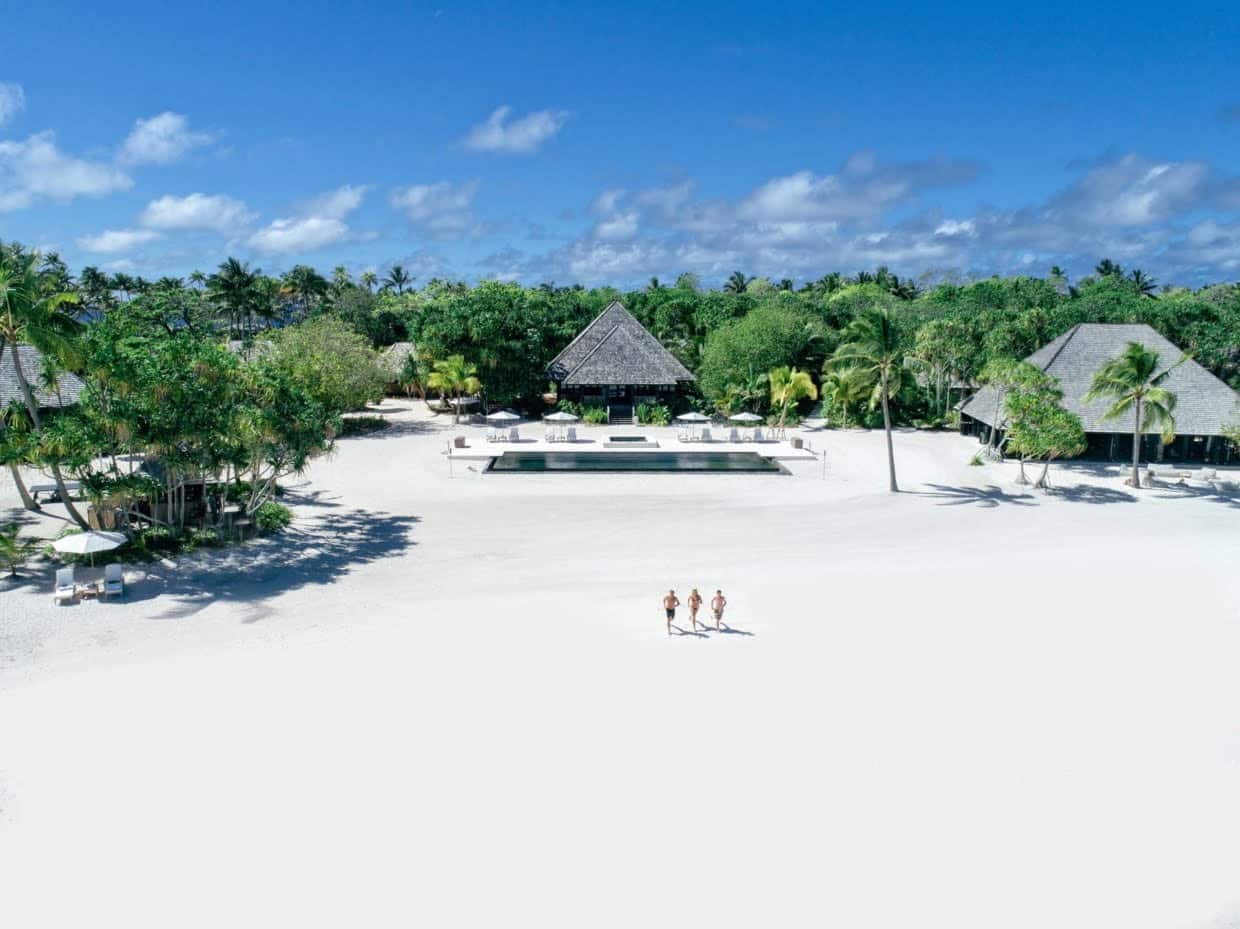 ---
Time & Tide Miavana, Madagascar
Madagascar is a tropical island that has attracted attention in recent years with its turquoise waters and lemurs and chameleons in its habitat. Time & Tide Miavana, which opened in the island about two years ago, is first five-star eco-resort of Madagascar Time & Tide Miavana on Nosy Ankao Island is consisting of 14 ultra-luxury villas. In order to arrive resort, you should get on a helicopter from the capital Antananarivo. You will meet with the world's largest and smallest chameleon species, lemurs, and humpback whales in Miavana. In addition, you will enjoy with the sea and nature on the vast beaches where there is no one else but you.