In the 2023 Spring/Summer season, if the weather conditions, which are below seasonal normals, improve, they will dominate the street after the fashion shows and the trends will take on their new forms and shape our looks. A few "it" pieces that stole the catwalks and the heart of high fashion have already made their way onto everyone's shopping list, dreamland, and wish list. As a matter of fact, Saatolog editors have compiled the leading trends in these shopping lists for you.
Cargo Pants
Cargo pants, one of the most influential players in the equation between form and function, have been among the most effective designs for the last few seasons as a reflection of the "utilitarian" trend. Utility pockets will help you carry any accessory you can think of or complete your look.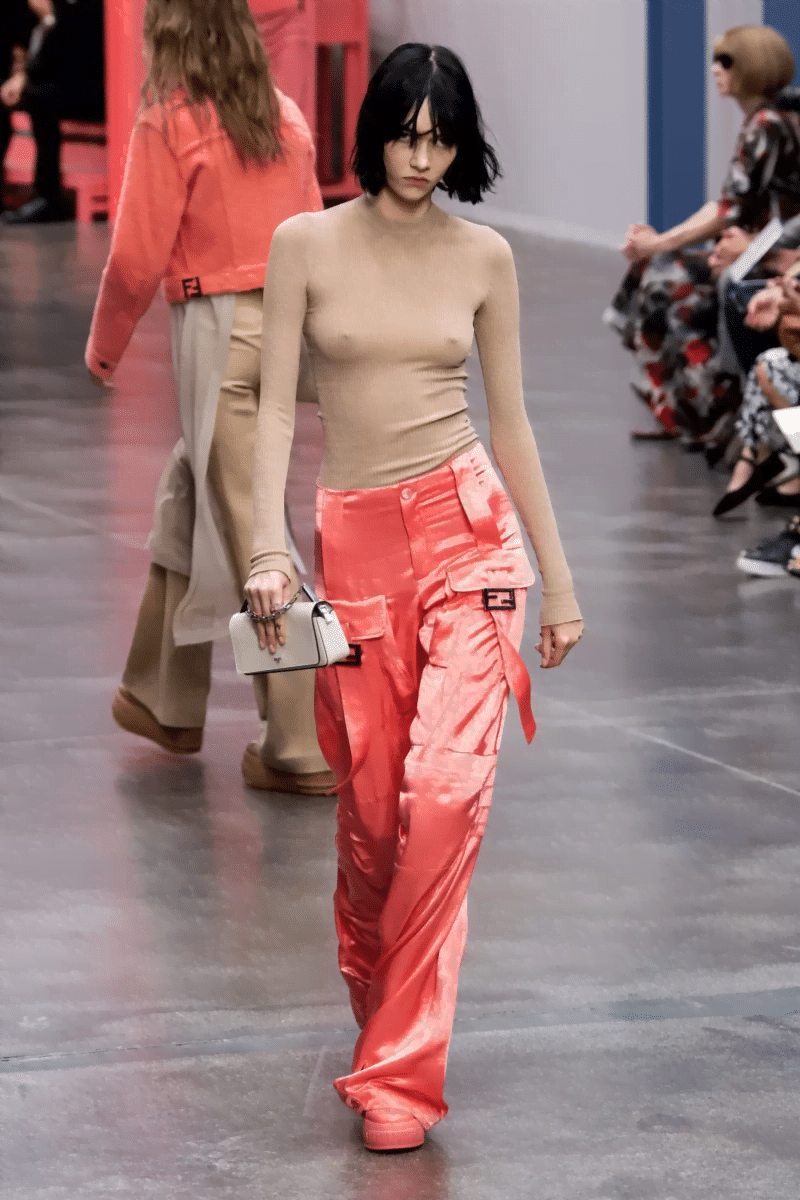 Grunge, Again
Grunge pieces, which are on the rise as if they want to keep the legacy of Vivienne Westwood, who passed away last year, and transform the rebellious attitude of the street into the cool stance of the catwalk, are presented with safety pins attached to the end, plaid patterns on the threads and pleated minis. Catching the new trends of the street with the Grunge style of the 90s is like traveling in time.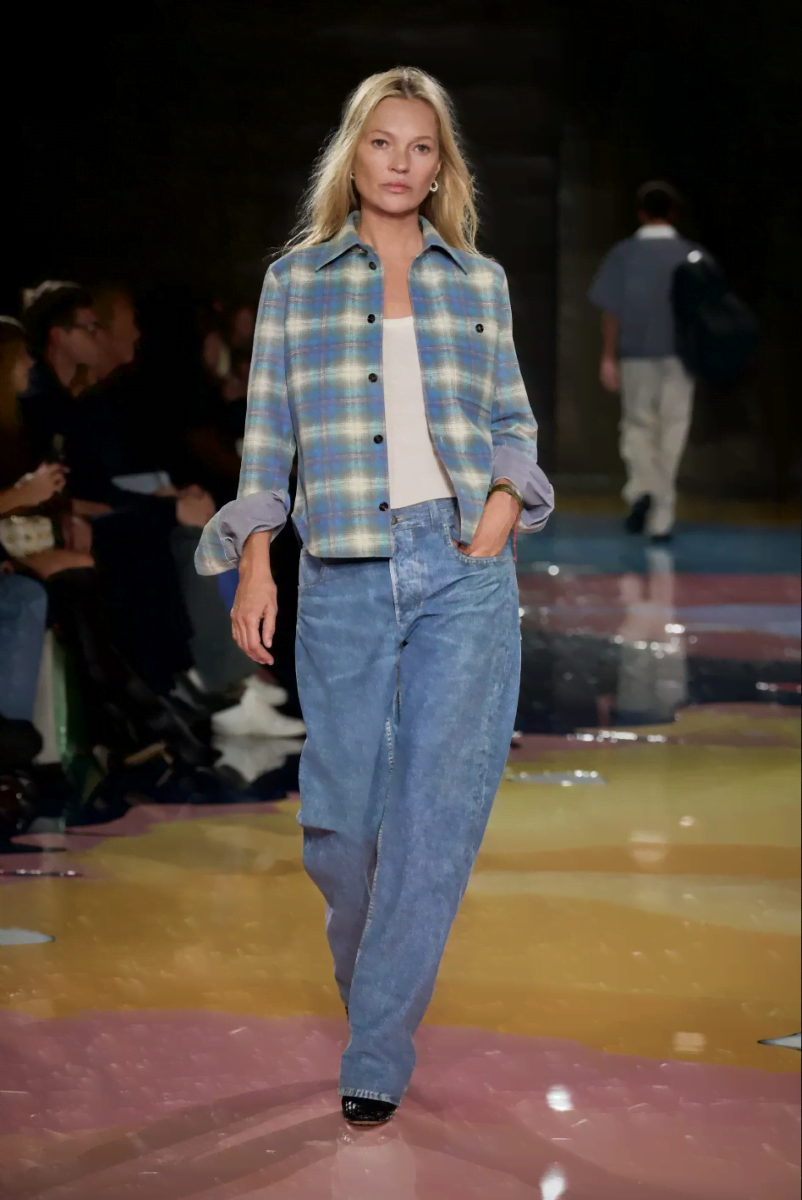 Metallic Effect
If this season had a texture, it would be pieces with metallic finishes. Metallic, shiny, sparkling textures appear in different forms and patterns in the 2023 Spring / Summer season. Blending the disco spirit of the 80s with the glam stance of the 90s, the trend has the effect of turning eyes on you in all kinds of occasions, from day to night.
White Simplicity
Who would have thought that one of the strongest pieces of the season would be a white tank top that reflects simplicity and comfort with no detail enriched? White athletes, the key piece of the catwalks that can adapt to all kinds of appearances, are ready to bring the American aesthetics of the 90s to the street with the warming of the weather in the new season.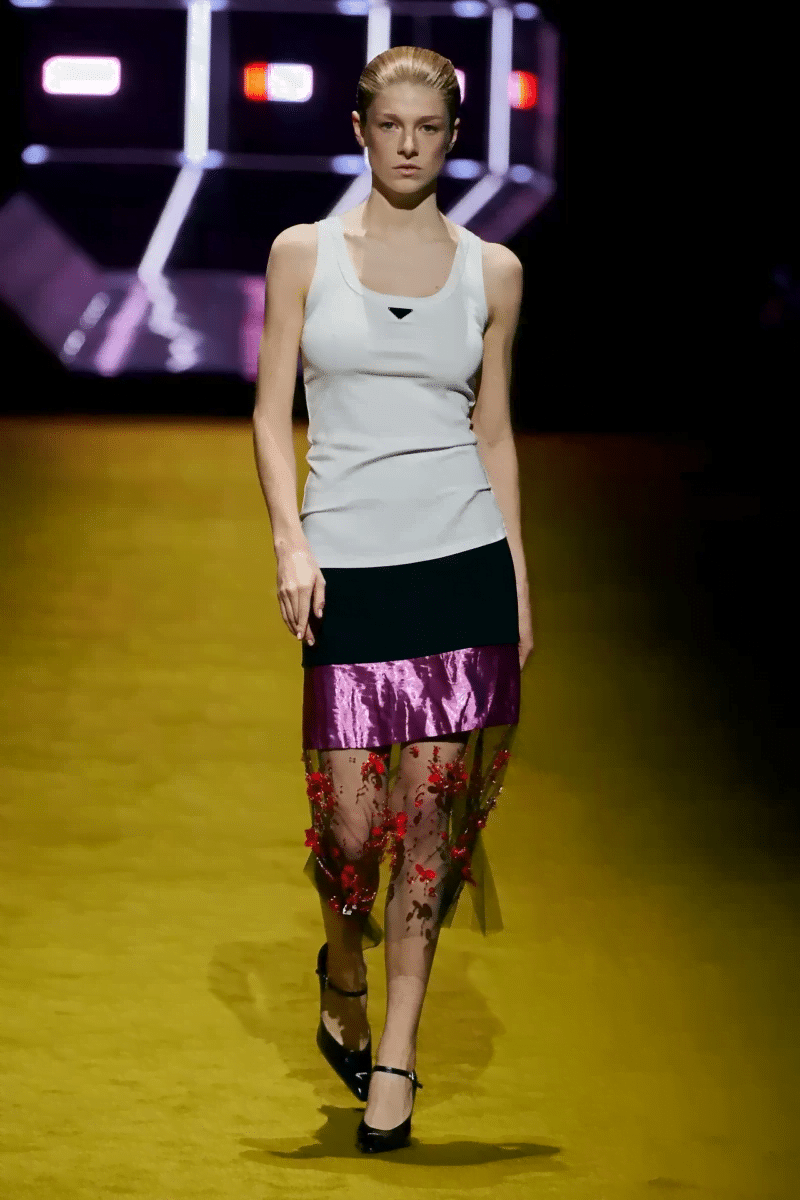 Night to Day
Don't let the title mislead you. Because the trend we underlined places underwear and nightgowns identified with the night at the center of inspiration and places designs enriched with lace details in the center of the street. Thin satins, silks, and string-hanging pieces are adding a dose of sex appeal this summer.