The iconic Bao Bao bags, Pleats Please and an innovative, and avant-garde style hidden between futuristic forms! And here is the legacy of visionary and minimalist Japanese designer.
While the intersection points of fashion and art are debated, Issey Miyake has always created his signature clothes with his interdisciplinary stance by bringing together different, similar or opposite values. He blended technology and emotions, traditional Japanese motifs and the future. He had many admirers… Zaha Hadid, the star architect we lost in recent years, Steve Jobs, the founder of Apple, are among the powerful names identified with the Issey Miyake brand. Miyake designed uniforms for those who want to make life practical but not boring. And not just statement pieces uniformized by other "creative minds", but literally! For instance, he was such a designer that designs uniforms for the workers at Sony factories in Japan.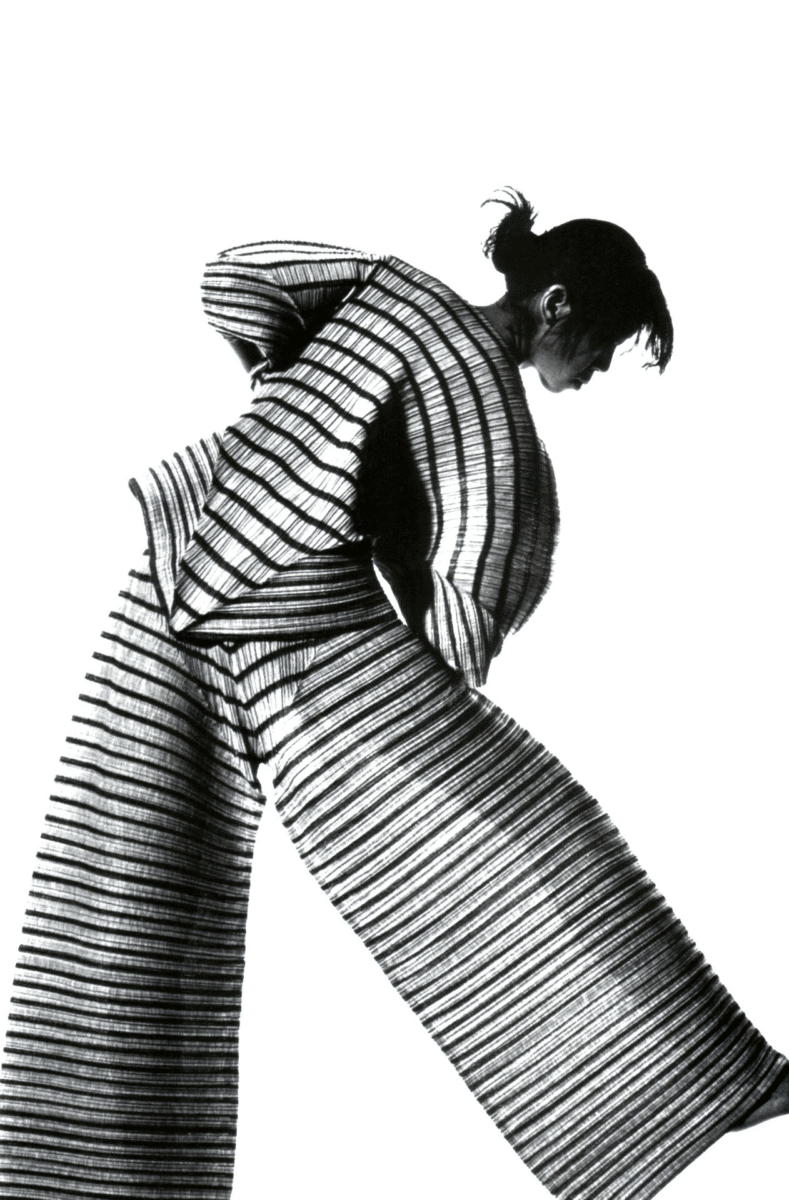 With Respect to Japan…
Issey Miyake developed the "monozukiri" technique, which means produce something in Japanese. He took this tactic from the traditions of his culture and interpreted it with a creative approach. His designs were wearable and functional, even when dancers glided across the stage in his designs (he designed the costumes for the Frankfurt Ballet in 1991). Shopping outlets even used slogans such as "machine washable, long-lasting and wrinkle-free" to describe his clothes.
Passed away at the age of 84, the designer rose to fame in the 1970s. As one of the representatives of the Japanese vision, which was popular because it was "different" in the eyes of the West, he began to represent the culture of the island.
Concepts like inclusive mindset, which is one of the fashion world's favorite trend words, summarized his approach to fashion from his first day that step to fashion. This special fabric that a reminiscent of origami using computer technologies and forming Issey Miyake's DNA, was beyond age, body size, body structure or race and embraced diversity. For Miyake, everyone and every body should be free. So, he designed clothes in this way. His clothes had a structure that gave space to move. Perhaps, the source of his connection with dance was his passion for movement.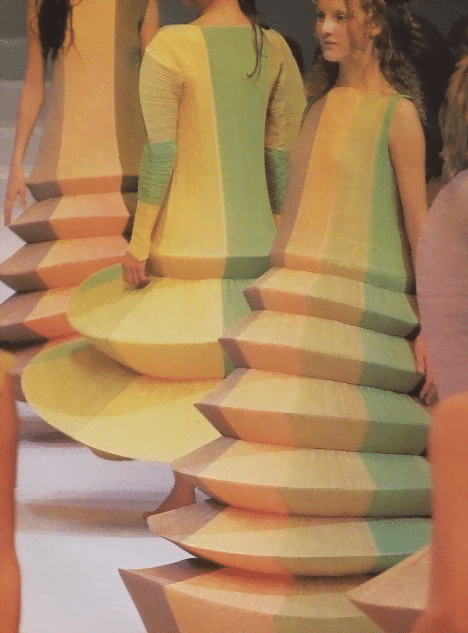 New York Times senior fashion writer Vanessa Friedman described his as a sculptor, which is perhaps the most accurate description for Miyake's work. Because he was giving new forms to ordinary fabrics and punches huge holes in voluminous dresses easily. He didn't use accessories like buttons and zippers, and there are no obvious seams in his clothes that would reveal body lines and tighten people. He always imagined comfortable designs with elegance.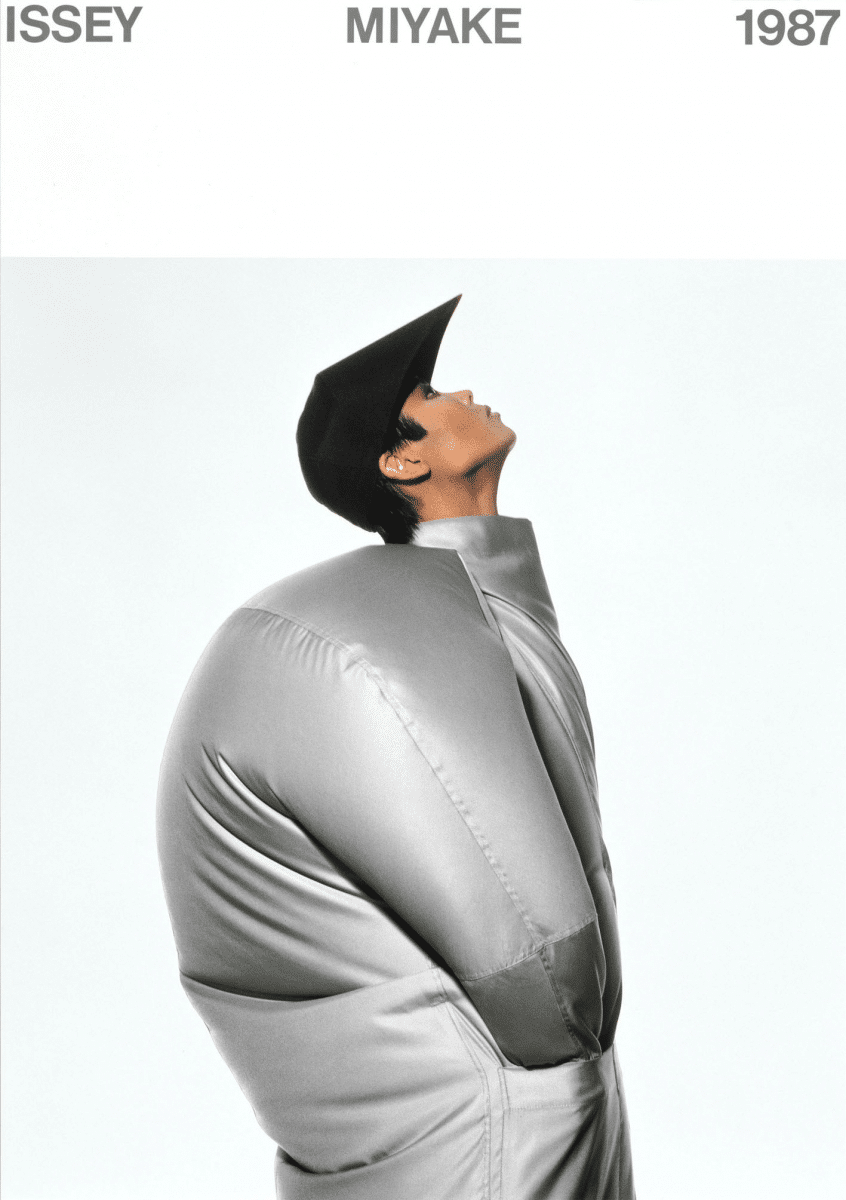 He was born in Hiroshima in 1938. His memories of the most heartbreaking front line of the WWII were captured on paper years later in an article he wrote with these words: "Even now, when I close my eyes, I feel emotions that no one should ever experience, I see those moments."
An Invitation to the Dance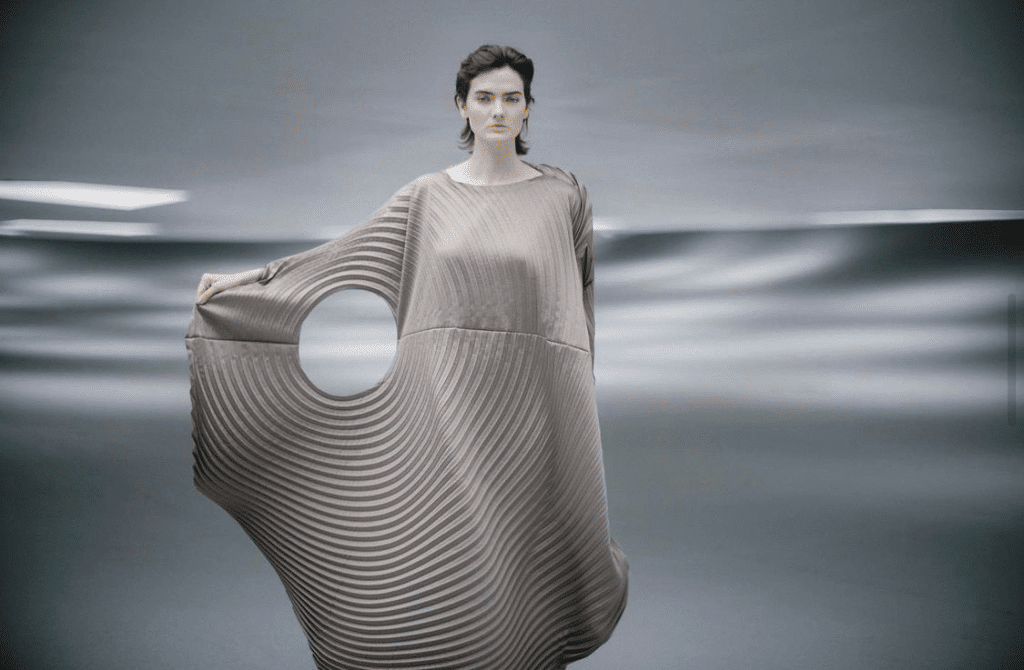 Issey Miyake always wanted to be a dancer. We have always seen traces of his dance passion in his collections and presentations. He even presented his clothes with a meditative dance show in his latest Spring/Summer 2022 collection. Miyake's productions are also a bit slow motion, a bit meditative. As if those clothes belong to another reality, another world, there is no hurry in his universe. He stops time and calms the viewer. In his latest collection, models walk as if in a Zen ceremony. We have always seen reflections of Zen effect and architecture in his collections.
Just like Rei Kawakubo, from whom he came from a similar school, he also had "shaped" comments. For instance, Miyake did not like to be called a fashion designer. For him, there was not much difference between art, design and other creative industries.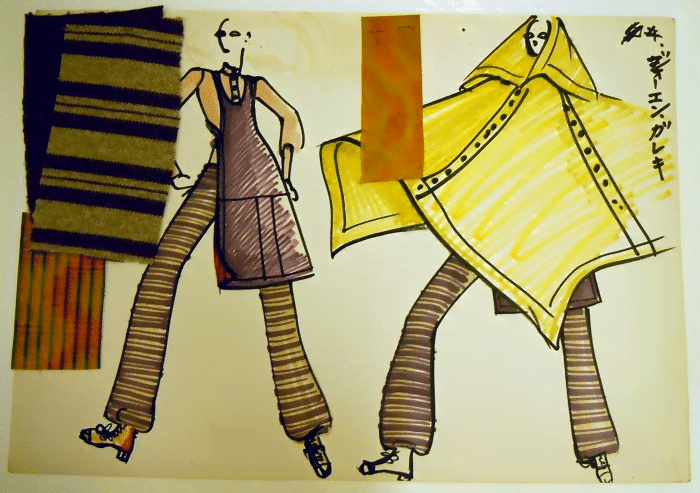 Before all this, it was the fashion magazines owned by her sister that brought her closer to the magic of clothes. After studying graphic design, he moved to Paris. In the 60s, he started his first job in the fashion world as Guy Laroche's assistant. Soon after, he found a place in couture ateliers thanks to Hubert de Givenchy. After a short stint in New York, he returned to his native Japan and laid the foundations of her design studio in Tokyo. It was also in the 70s that he started working and experimenting with fabrics that today are synonymous with his brand and design language. In 1973, when Elle magazine featured one of his designs on the cover of its September issue, a star was born. Today, his designs are in the permanent collections of major museums such as MoMA.
Miyake's success facilitated the internationalization of other Japanese designers in his country. Miyake made sure that the names of his other avant-garde colleagues Yohji Yamamoto and Rei Kawakubo, who came from the same school but whose names were not heard in the Western fashion literature, were also mentioned across oceans and continents.
Miyake founded another sub-brand in 1993: Pleats, Please. The products of this brand consisted of fabrics made with pleats that he introduced to the fashion world using his own techniques. Its accordion-pleated structure and comfortable clothes made its name everywhere from fashion to the world of popular culture.
Issey Miyake announced his official retirement from the fashion world in the late 1990s. However, the collections have continued to be prepared under his supervision until today.
Miyake first appeared on the official calendar of Paris Fashion Week in 1973 and would celebrate its 50th anniversary next year. He once told the New Yorker: "All the clothes I design are rooted in the past. It is even based on a single desire. To create an outfit from a piece of fabric." And Issey Miyake always wanted to bring beauty and happiness to people through clothes.