The new project of award-winning architect of iconic hotels, InterContinental Kaho Yai makes it possible to sleep in nostalgic trains.
The world-renowned designer Bill Bensley has added another hotel to his extraordinary projects. His signature InterContinental Khao Yai Resort is located in a UNESCO-protected national park surrounded by tens of thousands of endemic trees, which is three hours away from Bangkok. The hotel is in the heart of a unique natural habitat, yet the extraordinary side of this hotel is that it features 19 spectacular suites converted from historic train carriages.
While Bensley was looking for the InterContinental brand in Thailand, he saw historic train carriages in a wasteland, and he began to think about make something with these nostalgic vehicles. The region was used as a gateway for rail transportation to Northeast Thailand during the 19th century in reign of King Rama V of Thailand, which is the backstory of the hotel.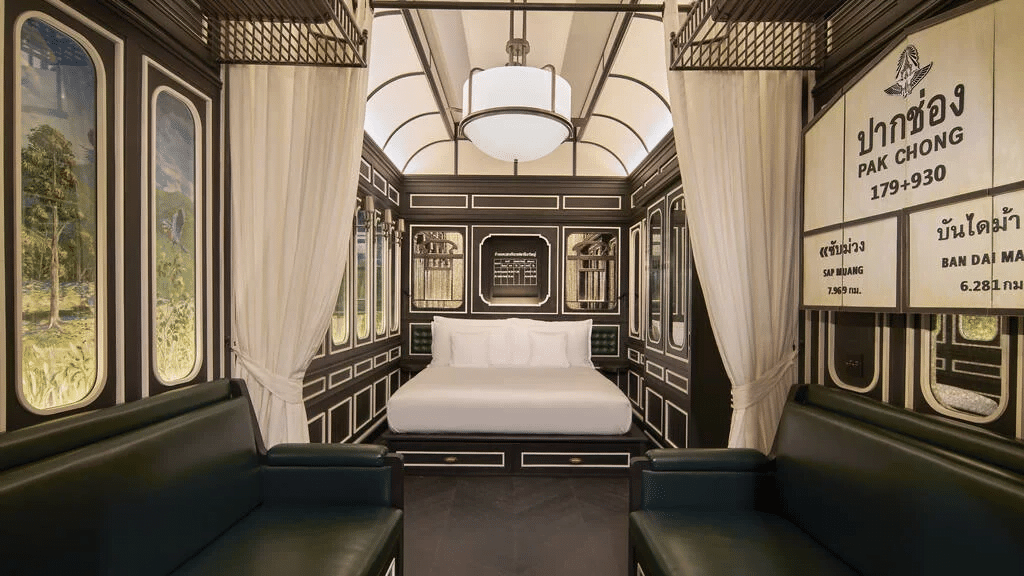 Bensley has managed to create an extremely luxurious and extraordinary hotel, whilst he signed a magnificent recycling project. Besides its romantic suites with pools, the guest rooms are also remarkable with their decorations that reminiscent of train compartments. When guests arrived at the hotel, checking in at the reception designed as a train station ticket office and a tearoom that designed like a train restaurant welcomes the guests. The list continues with leather station chairs, historical train posters and objects and wallpapers that reflecting the 19th century…