There is no doubt that sustainability has become the most popular movement in today's world, which is not a mere coincidence. On the one hand, the brands that follow the sustainable ethics, and this is also not a coincidence. While the fashion industry is doing its job for a green planet, the pace of developments that put aside commercial concerns and focus on ecological values is not slowing down.
Aiming to make new breakthroughs on the axis of sustainability, Italian fashion house managed to become one of the most talked of this year thanks to its new creation Upcycled Fall / Winter 2022-23. The 50 masculine-molded leather jackets, each sourced from vintage markets around the world, were handcrafted by Miu Miu to maintain their new life with a feminine perspective.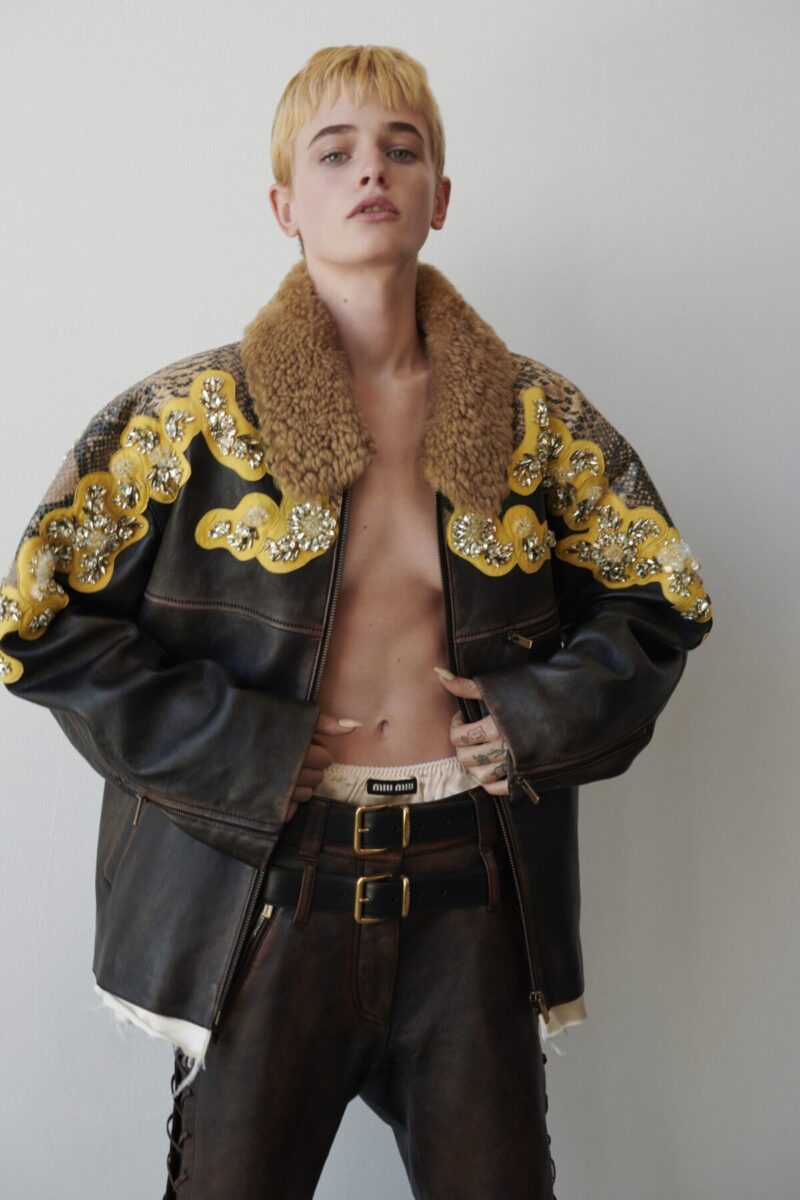 Miu Miu's new collection features iconic silhouettes of leather jackets that long associated with the main subculture and rebellious youth, which are embellished with feminine, twenties-inspired collars in contrasting materials.
Actress and model Esther McCregor, Even Anderson and Mame Bienya Sane accompany the campaign for the collection, which is dominated by stylized flowers, precious crystals, pyhton-printed leather and satin ribbon embellishments.