Starting in 1854 with the design and manufacture of chests, Louis Vuitton has become one of the pioneers of luxury fashion and honors its past with Mahjong, one of the most well-known games of Chinese culture.
Unveiling its Vanity Mahjong carrying case, the brand both salutes the chests of the past and aims to save this cult game from being a prisoner of the digital world.
The exclusive Vanity Mahjong carrying case is a revamped version of the 1950s carrying case, with satin-lined interior compartments containing the full 149 pieces of the game, including wooden rule cards, dice, wind indicator, sticks and five extras for playing the traditional game of skill.
The six-drawer tote also features the brand's signature monogram canvas exterior with gold brass hardware. The Mahjong tiles feature hand-painted motifs on the front and the brand's logo engraved in walnut wood on the back.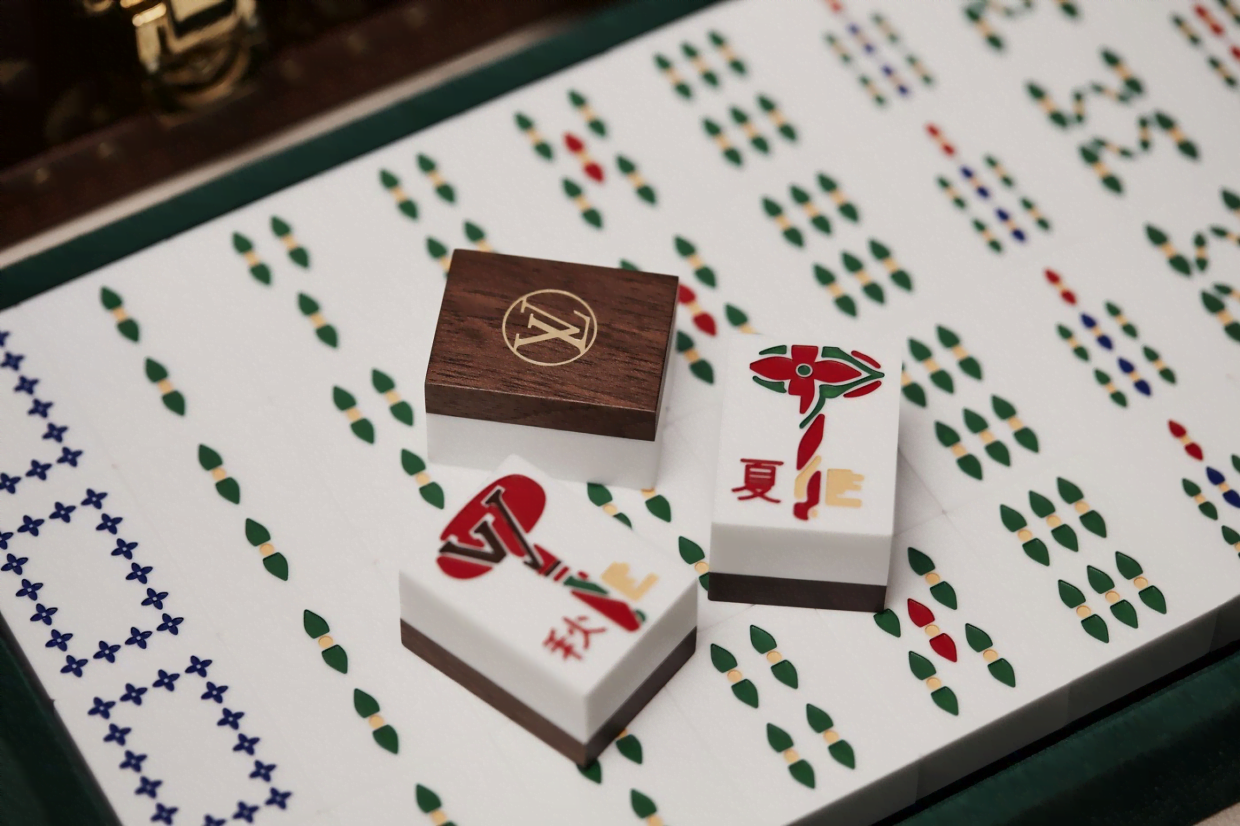 Available for $89,500, the set also offers backgammon, chess and poker for those who are not interested in Mahjong.