If you regularly follow Saatolog, you might remember detailed article written by Deniz Bora for 75th anniversary of Vespa in the past months, and even you might also remember some photos of Vespa Dior which introduced in collaboration between Vespa and Dior. Vespa, which has been become one of the values of Italian culture since 1946, again collaborates with Dior a year after.
Vespa 946, introduced by Vespa which is the symbol of freedom, and Vespa 946 Christian Dior -produced in collaboration with Dior- sheds light on the past and perfectionist attitude of both brand with its design and details. The new Vespa design is photographed by Pamela Hanson in Mexico City, so to speak, it is an artwork on 2 wheels.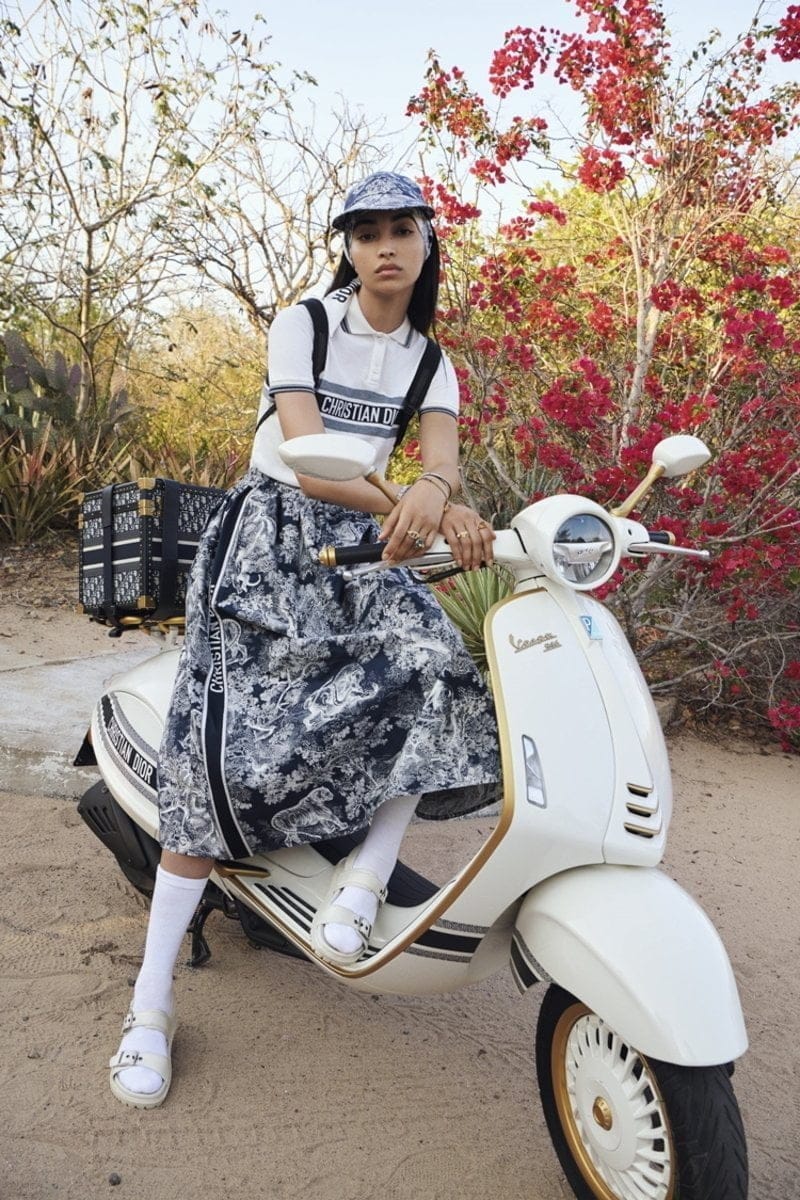 Vespa 946 Christian Dior is designed by Maria Grazia Chiuri, Creative Director of Dior's women collection, it represents the contemporary and luxurious style of Vespa 946.
Designed by Marc Bohan in 1967 in order to be fixed to the rear luggage rack, the bag was revived in the new iconic design with the Dior Oblique motif. The helmet that produced with the same pattern is a true complement.
Vespa 946 Christian Dior's helmet and luggage rack will be sold only in Dior boutiques, whilst the vehicle will be available on Dior boutiques and Motoplex stores of Piaggio Group.