We are looking through trends and themes from Paris Men's Fashion Week that held from June 22 to June 27.
Trends
Spring-Summer 2022 men's collections were exhibited through Men's Fashion Week in Paris, where the physical shows have not taken place for a long time due to the pandemic, which has created a stir in the fashion world, even for a short time. Most of the shows were online as short videos and digital fashion shows. The designers showed their desire to return to pleasure and fun by means of normalization that has started with the vaccination process. Fashion forecasters' predictions that hedonism will rise after the pandemic were also right, as it has seen in the fashion shows. The men's fashion has touches of freedom with hedonistic and rebellious spirit, whilst collections are dominated by neon colors and an ostentatious atmosphere reminiscent of the 80s and 90s. In addition, another theme commonly chosen by designers is that desire to travel and explore. Monochrome silhouettes drew attention in the designs, which had a color scale ranging from liliac to pink, from olive green to neon green. The collections feature colorful suits, wide-leg trousers, brightly colored raincoats, large fruit patterned knitwear, sweaters, slippers in different styles, and even skirts from Thom Browne to Louis Vuitton. Paris gives men everything that they want to wear nowadays, when new men's fashion is developing day by day and has more options.
Burberry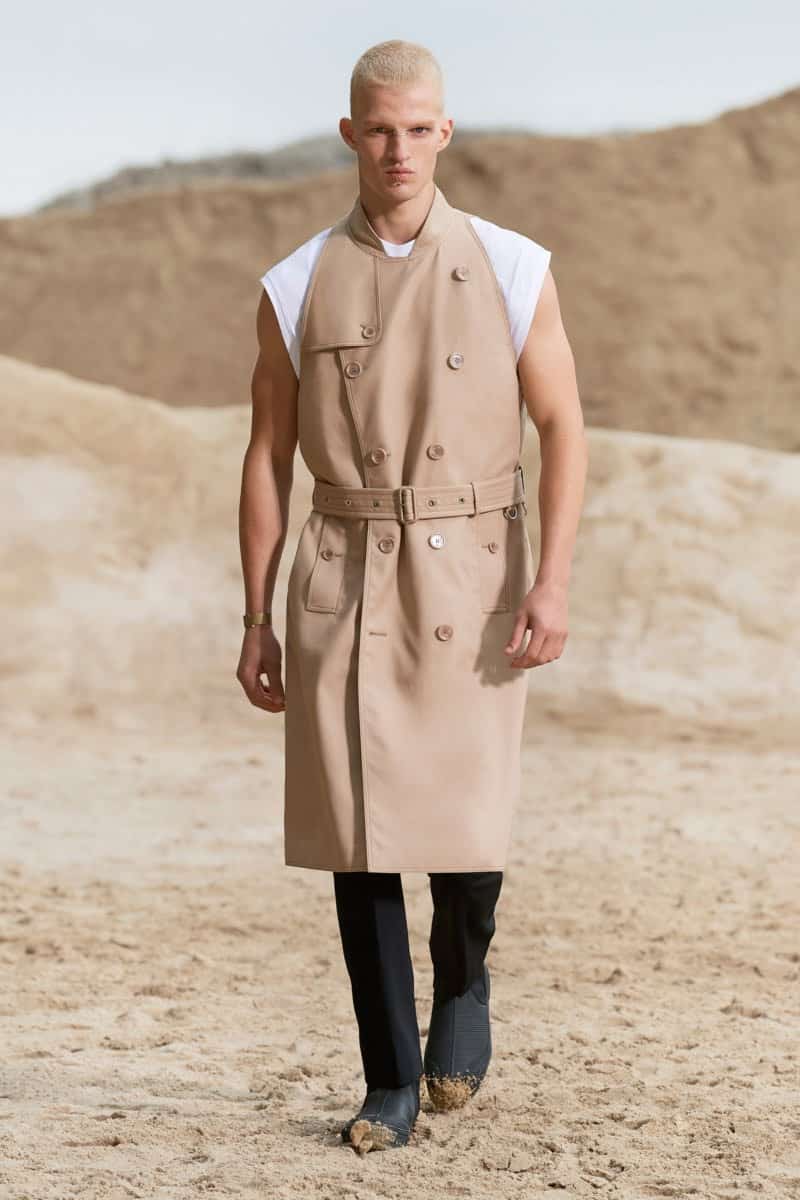 Riccardo Tisci, Creative Director of Burberry, presented his new men's collection Universal Passport at Millennium Mills, an abandoned flour mill opposite London's Royal Victoria quay. Tisci tells that this fashion show is about escape and unity to celebrate our creativity with the power of beauty and self-expression.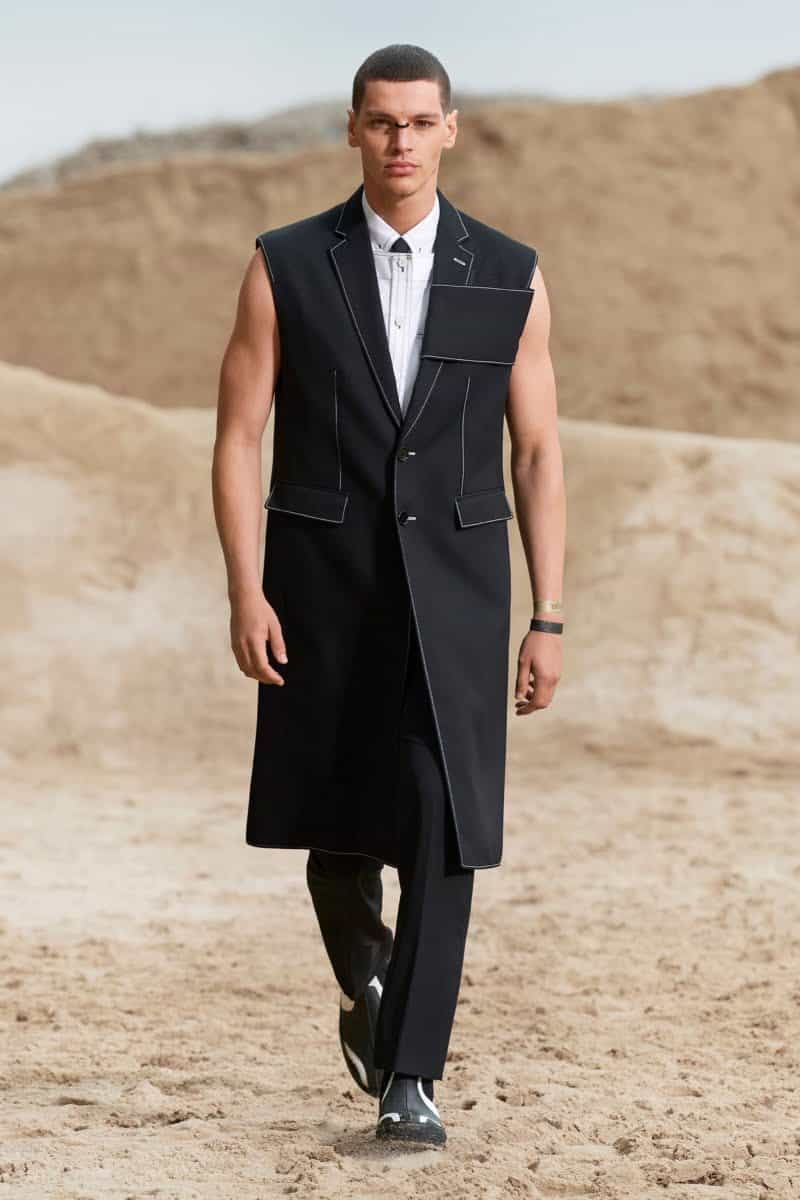 The designer reinterprets Burberry's tradition of excellent tailoring and outerwear codes with a bold and experimental style. As is seen in black leather waistcoats, coats and trousers, the collection has a quality that defies traditional codes with its fluid, youthful and sensual lines. Organic shaped leather panels, sleeveless coats and jackets are among the most striking designs in the collection, which includes abstract prints and cotton vests. The black leather is the most striking material in the collection, which has designed through a rebellious mood.
Lanvin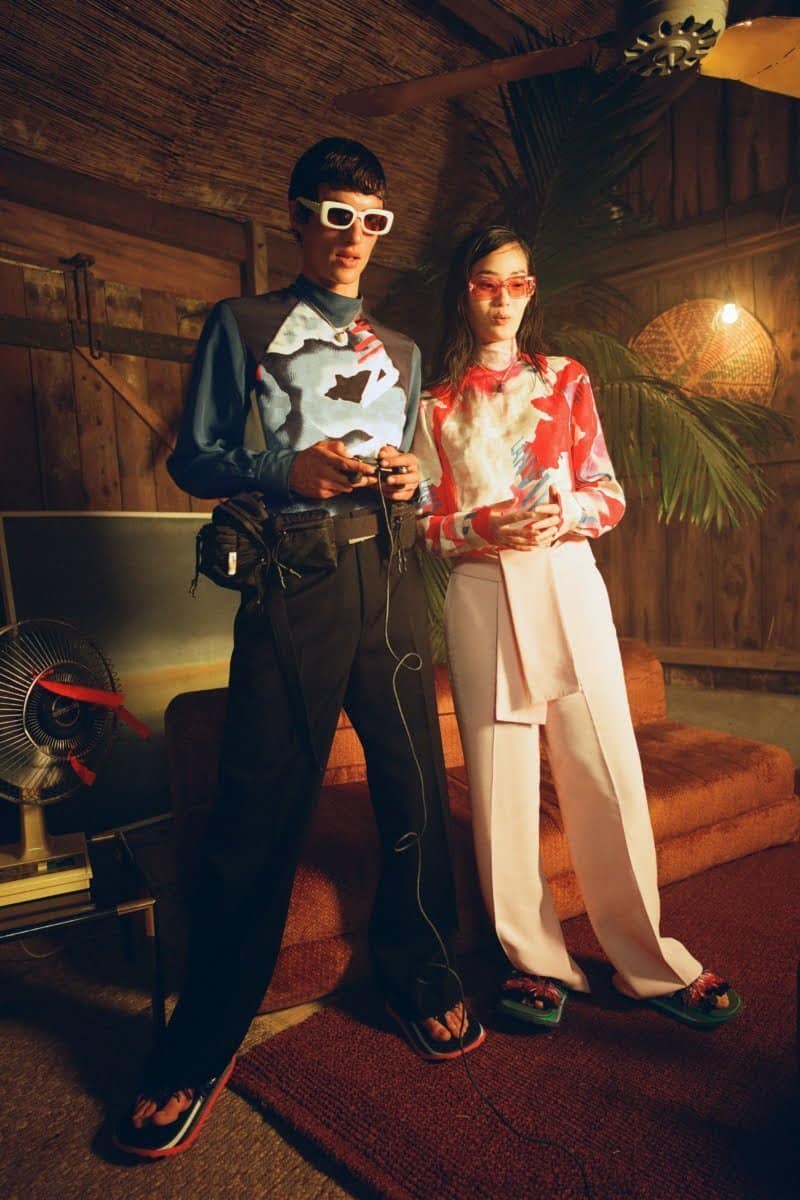 As you know, Lanvin is a brand that focuses on exploration, travel, and the human desire to see the world. Bruno Sialelli, creative director of Lanvin, presented the Spring 2022 collection via a video. The video features the theme-appropriate song "Pure Shore" by the band All Saints in the background, with surfer girls and boys referring to the 90s, jet-set style and the travel glamor of the past. Let us add that the video is a reminiscent of MTV music clips.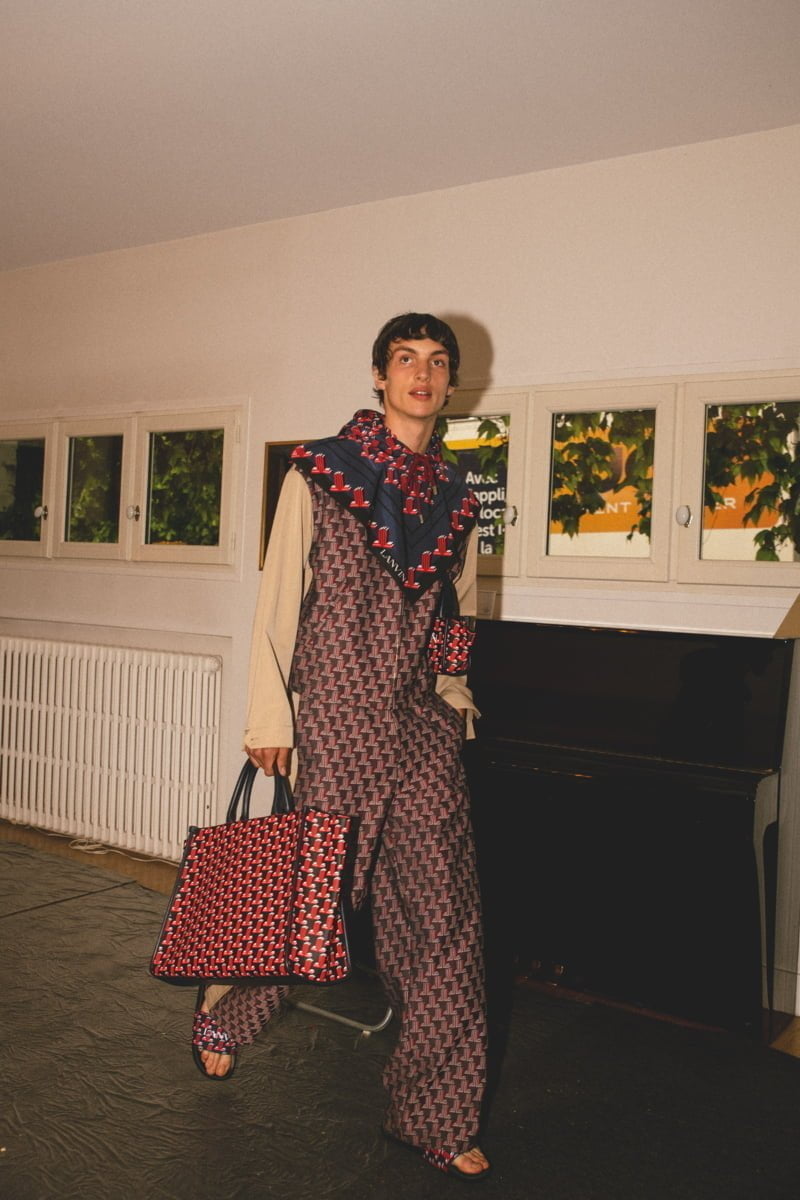 Since travel blurs the seasons and changes clothes according to different geographies and climates, Bruno Sialelli mixes silks with denim, scuba diving suits with organza and chiffon. The collection includes loose fit suits in pastel tones, Bermuda shorts, accessories (glasses and bags), slippers and bags, in which Lanvin's 70's JL monogram was redrawn and rendered in 3D by Bruno Sialelli.
Thom Browne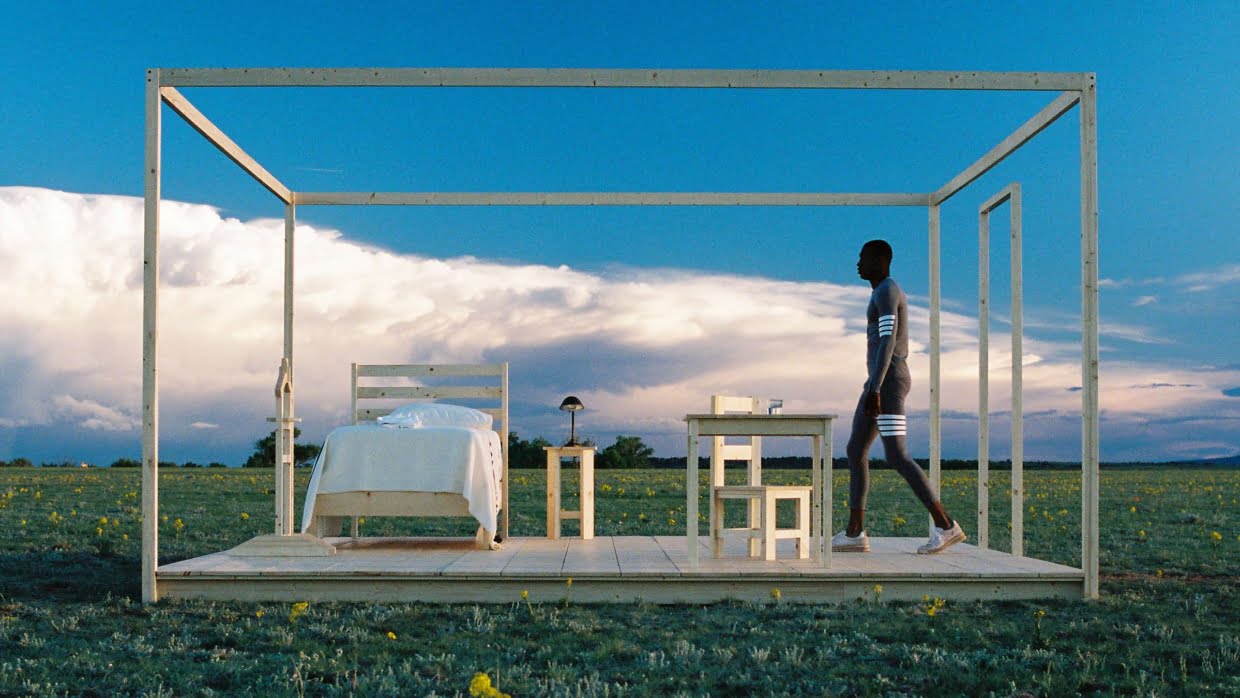 Thom Browne, who introduced his collection with the extraordinary films he shot for fashion weeks, again appeared with a conceptual film. The movie, which tells the loneliness of a marathon runner who is looking forward to the next day, was filmed in a rural area of northern New Mexico.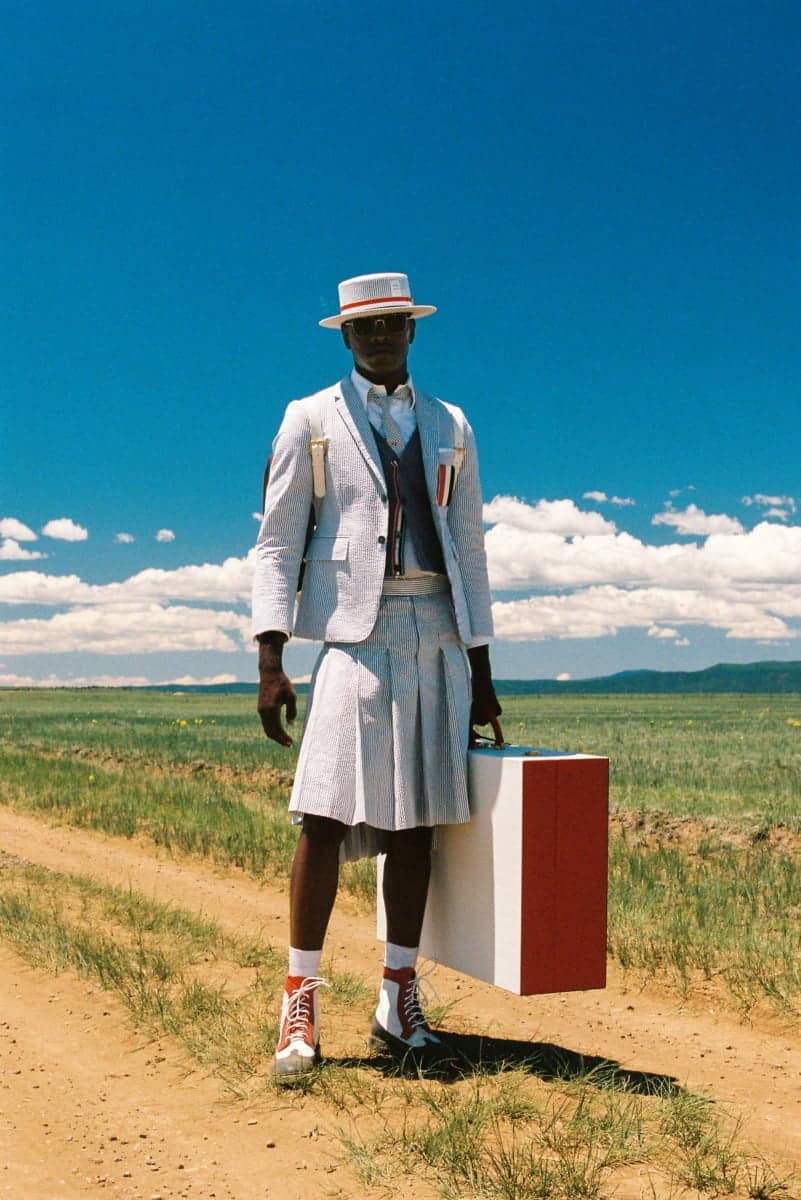 The film depicts a runner while he is training on the roads and preparing to race against the current world holder marathon. He is waking up at the dawn and practicing until nightfall. The brand considers the comfort of loneliness as inspirational and exhibits a combination consisting of a boatman's hat, skirt, boots, and leather bag on the day of the marathon -draws attention to tailoring details after clothes in the classic sports line are seen.

JW Anderson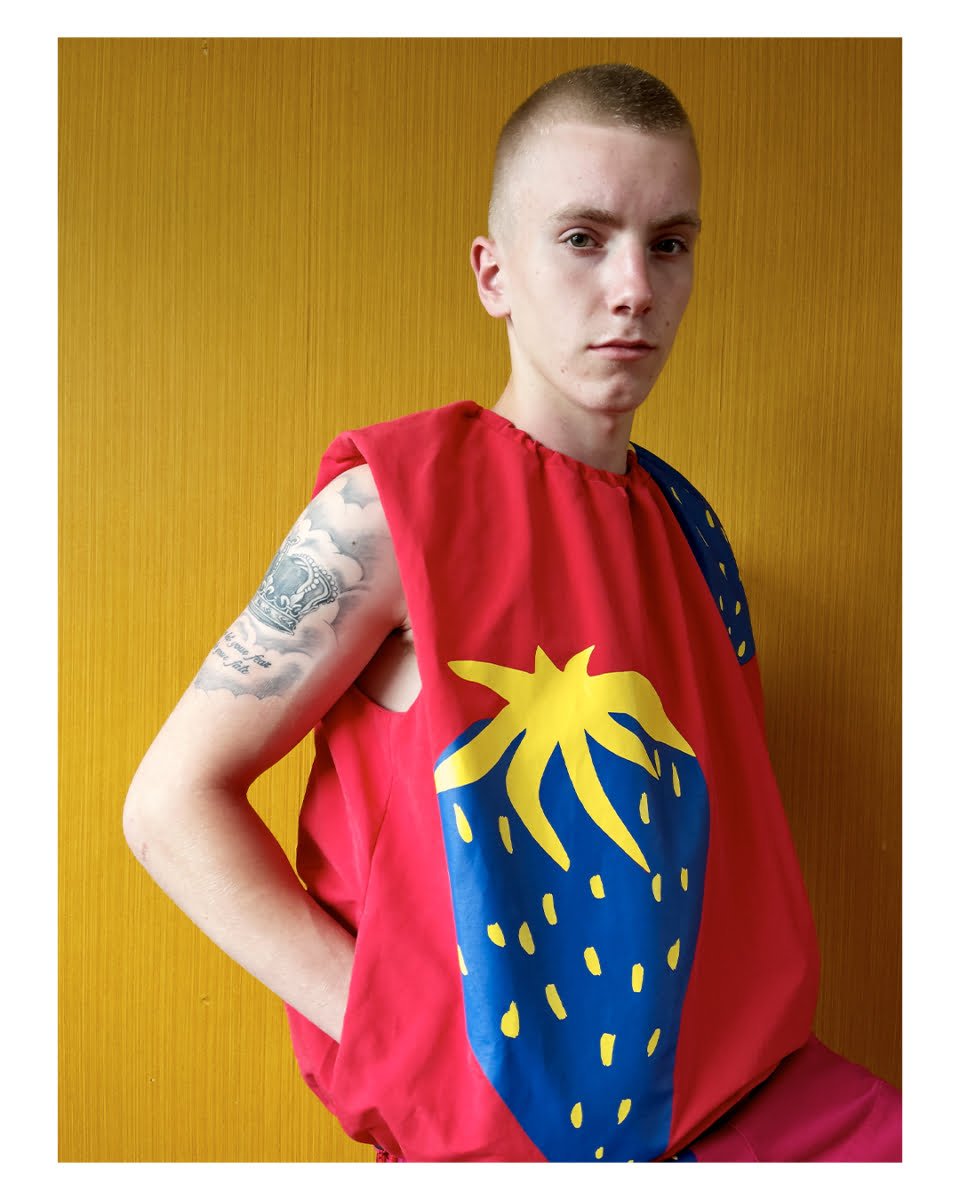 JW Anderson goes back to its childhood through a colorful and funny collection. The designer says, "I liked this idea of creating something which felt a bit like going back to school," and he is inspired by photos and frames from his college years in this collection. "This season, we focused on the idea of what you are, what you want to be, and the idea of exalting the privacy of the individual," he explains for the Spring-Summer 2022 collection in a video posted on his social media accounts.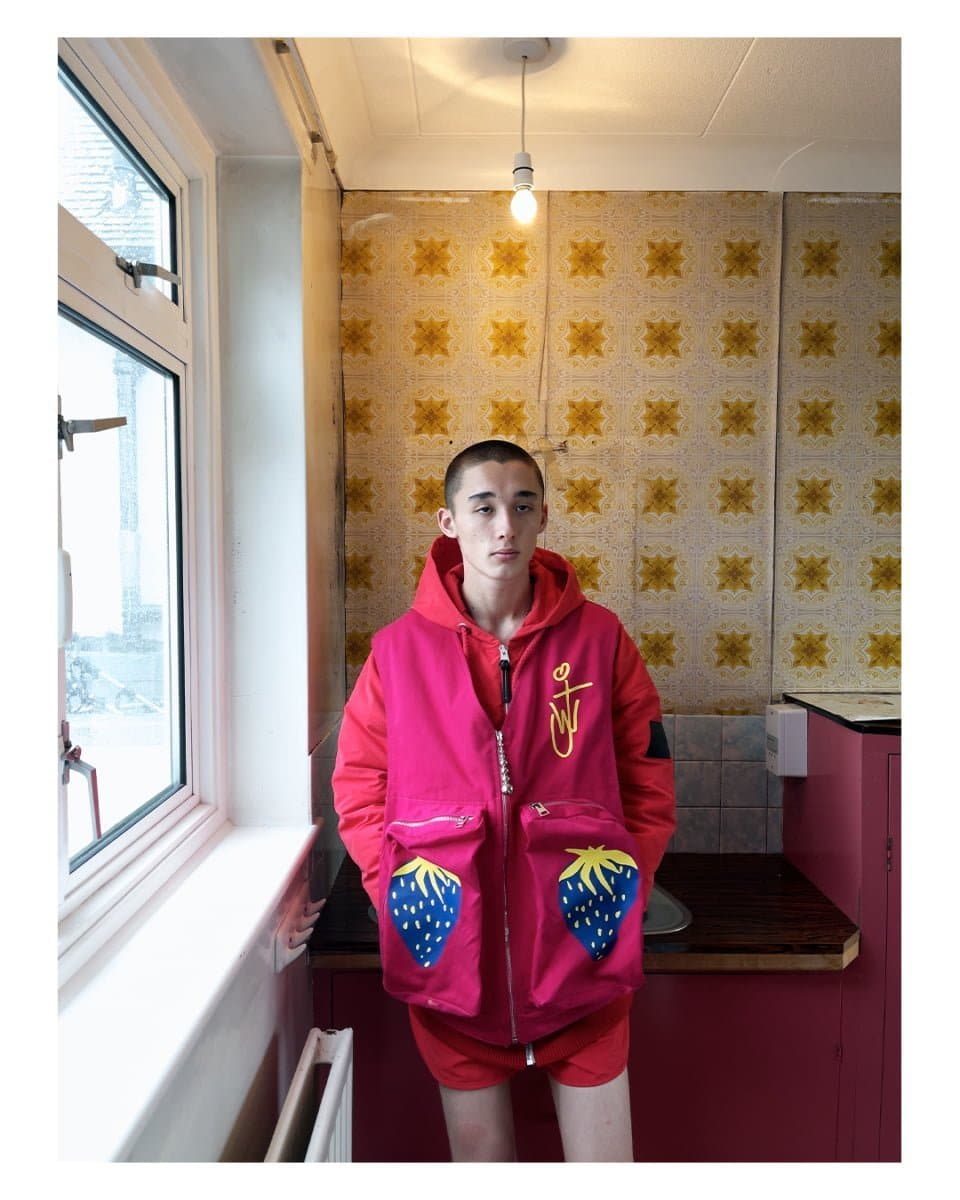 The collection has young and energetic looking with pink, green, yellow, poppy red, electric blue, orange, lavender, and fuchsia tones. The designer also refers to the normalization stage, "For me, the collection expresses the high normality in the fashion: the idea of looking at good and bad taste." Tracksuits, jogging shorts and sleeveless vests that we have worn during the pandemic stand out in the collection, whilst there is an ambiguity between home, sports and club wear. Exaggerated strawberry details, brightly colored raincoats and interesting slippers are among the designs that attract attention. Furthermore, the iconic anchor logo of Jonathan Anderson is embroidered on the sweaters.
Casablanca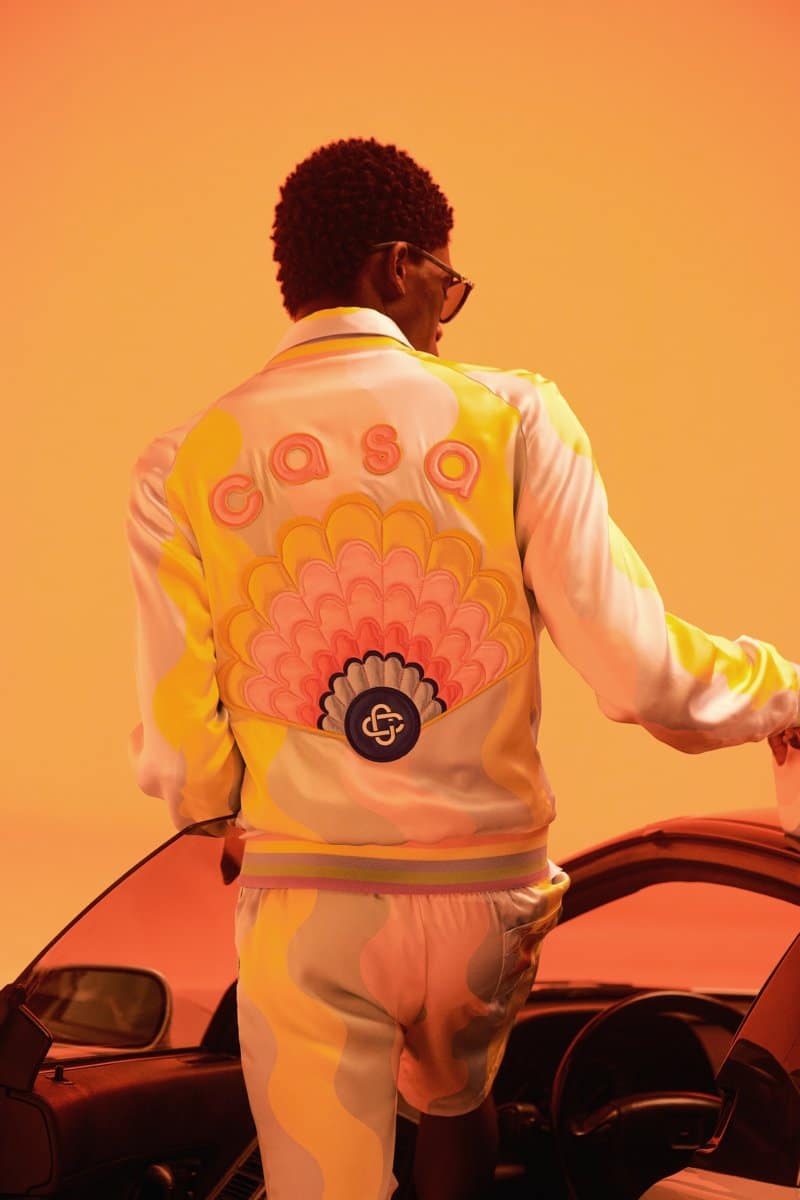 Building a fusion between luxury and casual wear, Casablanca displays Neapolitan tailoring techniques with design inspired by tennis, as always. Casablanca reflects the multicultural identity of French Moroccan founder Charaf Tajer with day to night wear. The Masao San collection, which is dedicated to friendships, journeys and discoveries, takes its name from Masao, a friend of Tajer.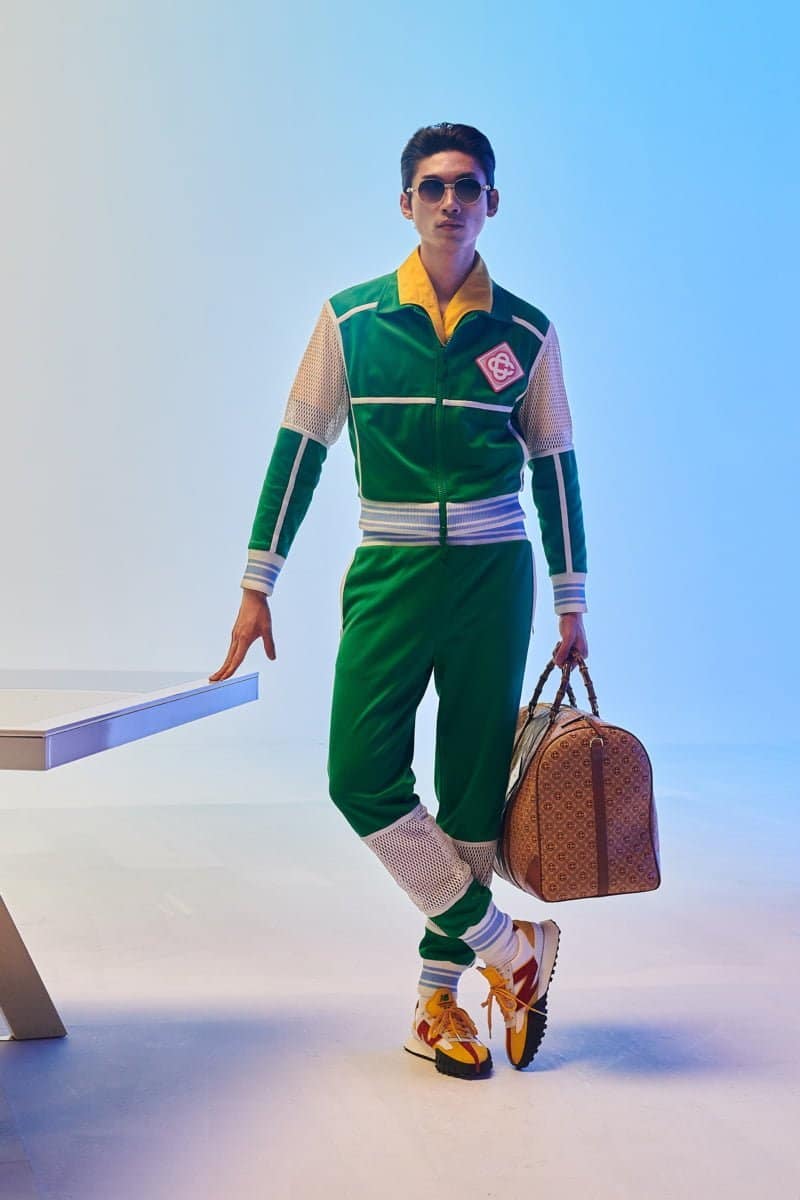 The film of the collection emphasizes the depths of personal memories to relive and embrace precious moments, to preserve and respect them forever, and take us to 90s Japan with a colorful pop theme. Developing a design language inspired by the Memphis movement that started in Milan in 1981, Casablanca promises a colorful world with pastel silks, rainbow gradient transparent fabrics, candy-toned loafers and wavy graphics. Large scarves used as ties, tracksuits in pastel tones, scalloped collar and shirts with nostalgic aesthetics are worth seeing.
Dior Homme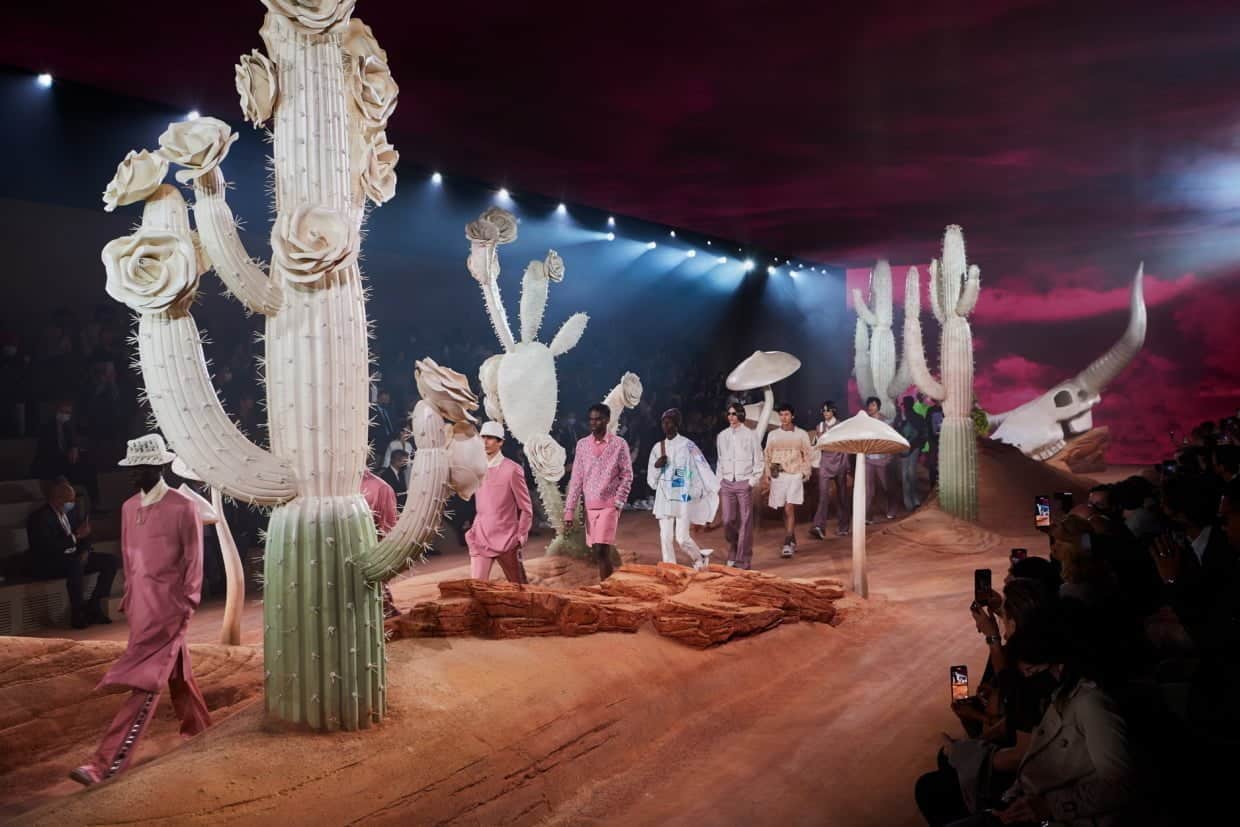 Kim Jones, creative director of Dior Homme, continues his collaboration with Travis Scott. The Summer 2022 collection is the first collection of the house designed entirely with a musician. In 1947, Christian Dior was impressed by the extraordinary nature of Texas with its grand canyons and huge dusty deserts when he went to the USA.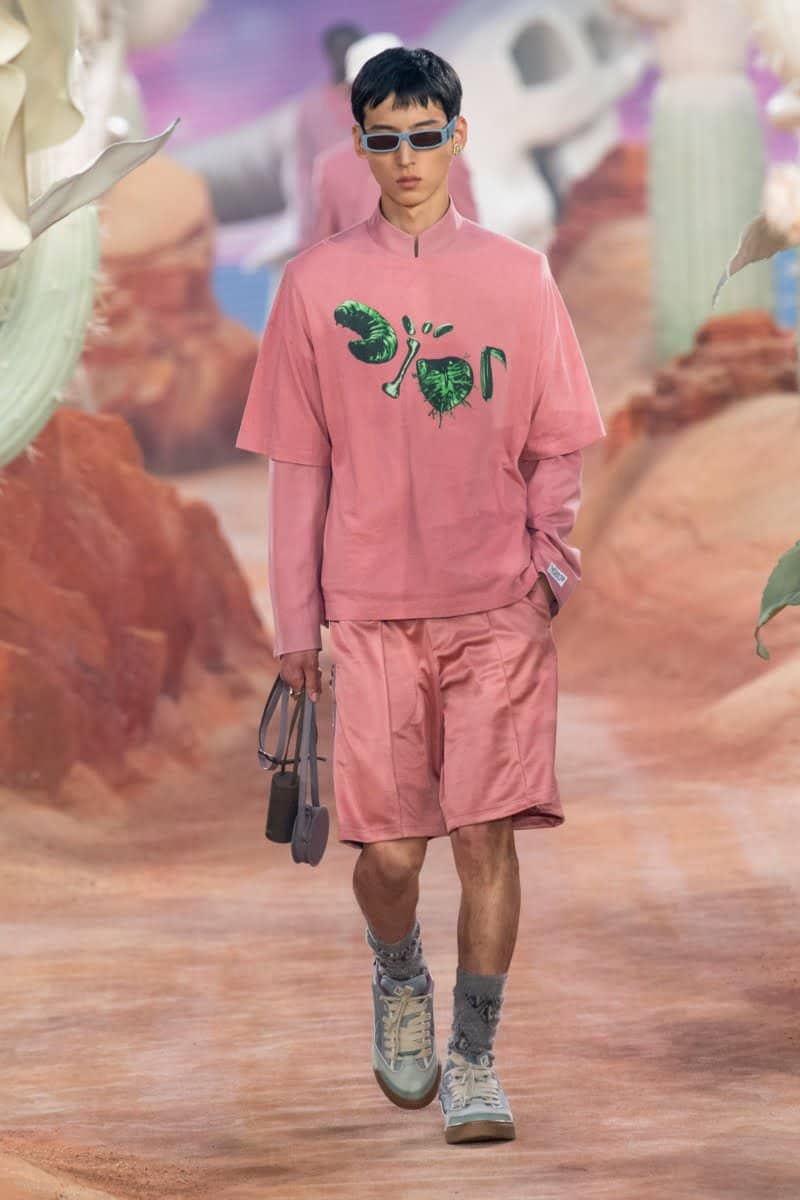 Inspired by Dior's deep-rooted affiliation with this American state, Kim Jones brings this legacy to the present by collaborating with Texas-born singer-songwriter Travis Scott.The Cactus Jack Dior collection, named after Scott's production company, emphasizes tailoring details, whilst the "Dior" and "Oblique" motifs that are redesigned with a graphic series created for this collection draw attention.
Homme Plissé Issey Miyake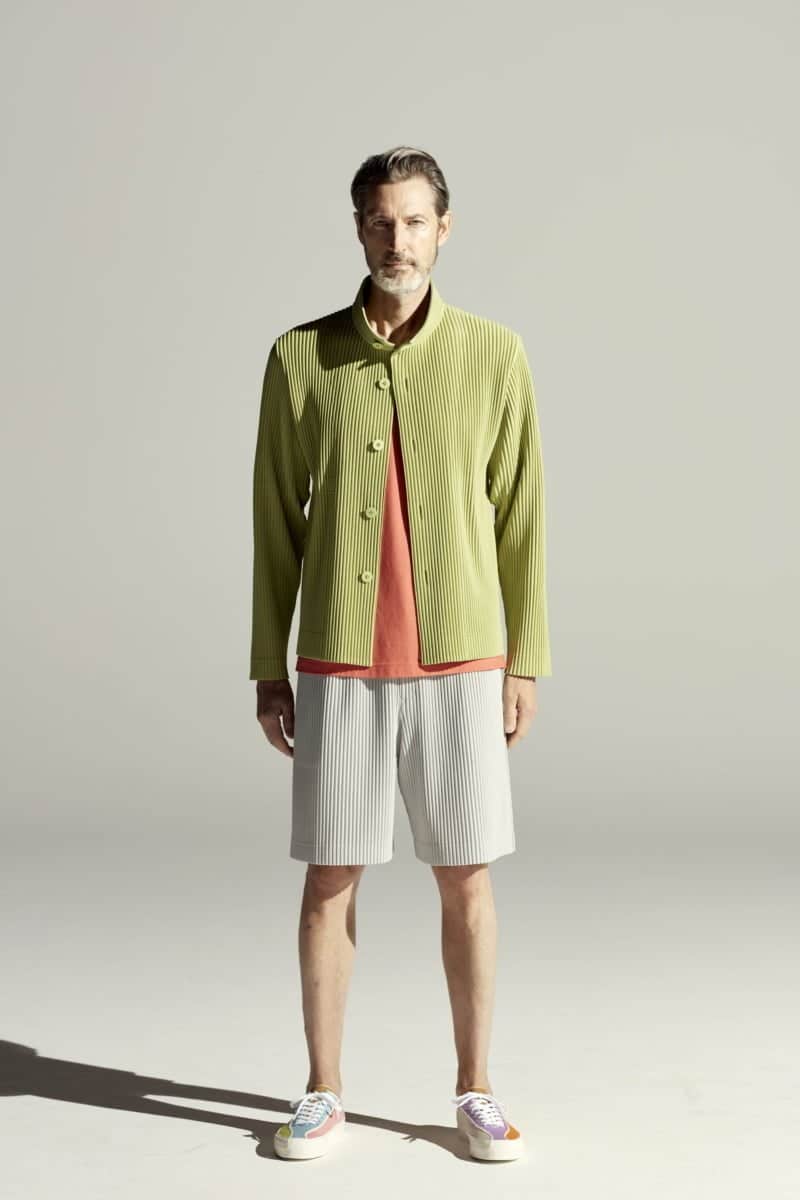 Inspired by the shape and movement of the human body, Homme Plissé Issey Miyake comes with designs for daily life. The Body Arch series is made from 100% recycled polyester yarn, and the clothes of the collection are designed in a spectrum of natural skin tones that outline the human body. The collection features folds combined with straight pleats on the raglan sleeves trousers and jackets. On the other hand, Body Movement print series represents the human body in multiple curves on a background drawn with paint and sand.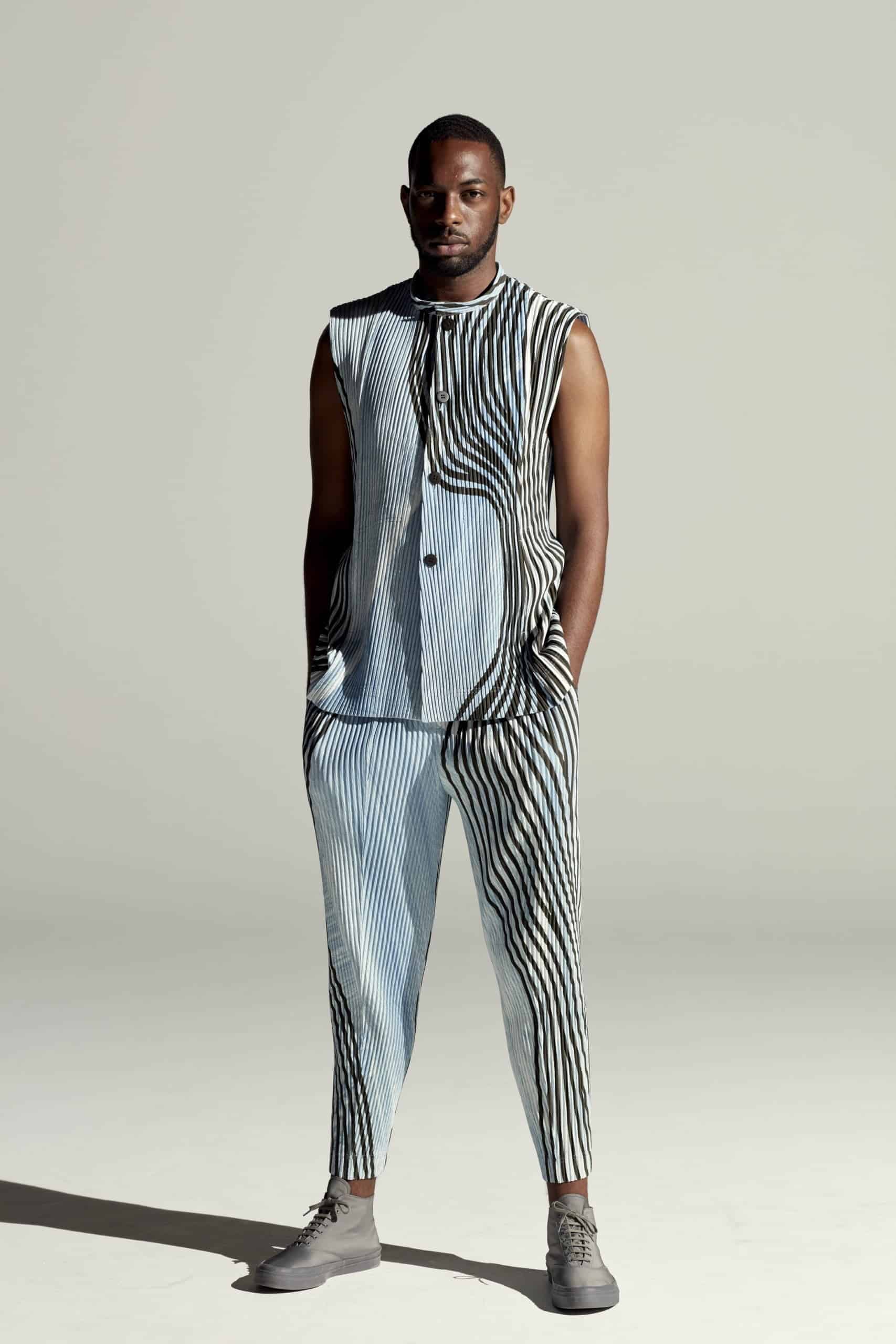 The sandy texture of the strokes and softness of the curves give the body freedom of action. The presentation video by Kazunali Tajima aims to express a sense of diversity and universality with models all from different ethnicities, nationalities, professions, and body shapes. The color palette is in a spectrum of blue, beige, light pink, yellow and magenta. The brand continues to be preferred by men thanks to its light, comfortable, and wrinkle-resistant designs.