It is a fact that boundaries between men and women fashion is breaking recently. If we put aside the debate that a common wardrobe possible for both men and women, we watch also haute couture designs in women fashion's show in parallel with men's ready-to-wear collections which displayed as virtual show.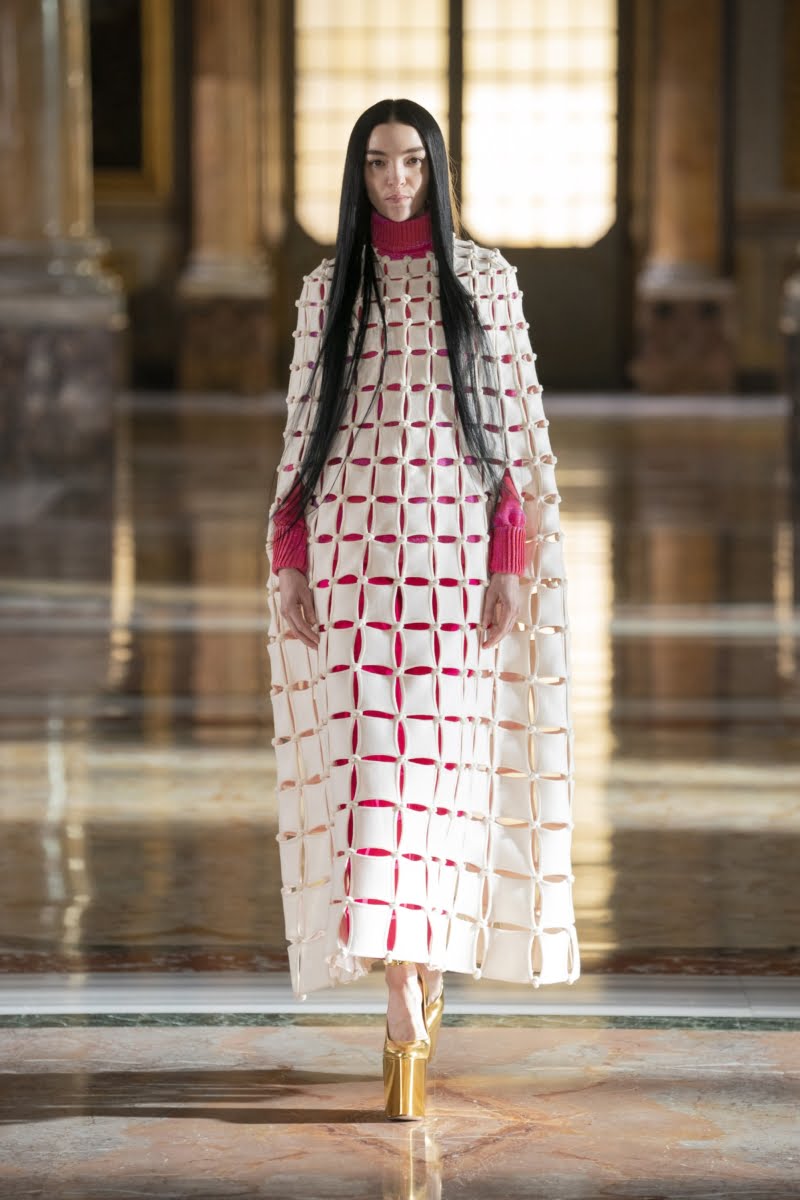 Fashion show which provides the idea that we have just defended is Valentio haute couture fashion show, which was introduced with digital fashion a few days ago. We could say that Pierpaolo Piccioli, creative director of Valentio, inspired by experience that stuck in design workshop in Rome during lockdown. Because Piccioli moved with the curiosity of living in the moment, experience the present and witnessing all these events. Piccioli focuses on permanent values, not temporary; and he express that completely handmade pieces are also a part of this moment. He also says that he only wants to design clothes, doesn't matter if it is women or men clothes. Therefore, the Valentio haute couture fashion show brings men models and designs to the podium. Splendid dresses, hand knits and sparkling textures highlights, which are resulting from haute couture style; while sweatshirts and hooded tops underline the new normal and conformity once again.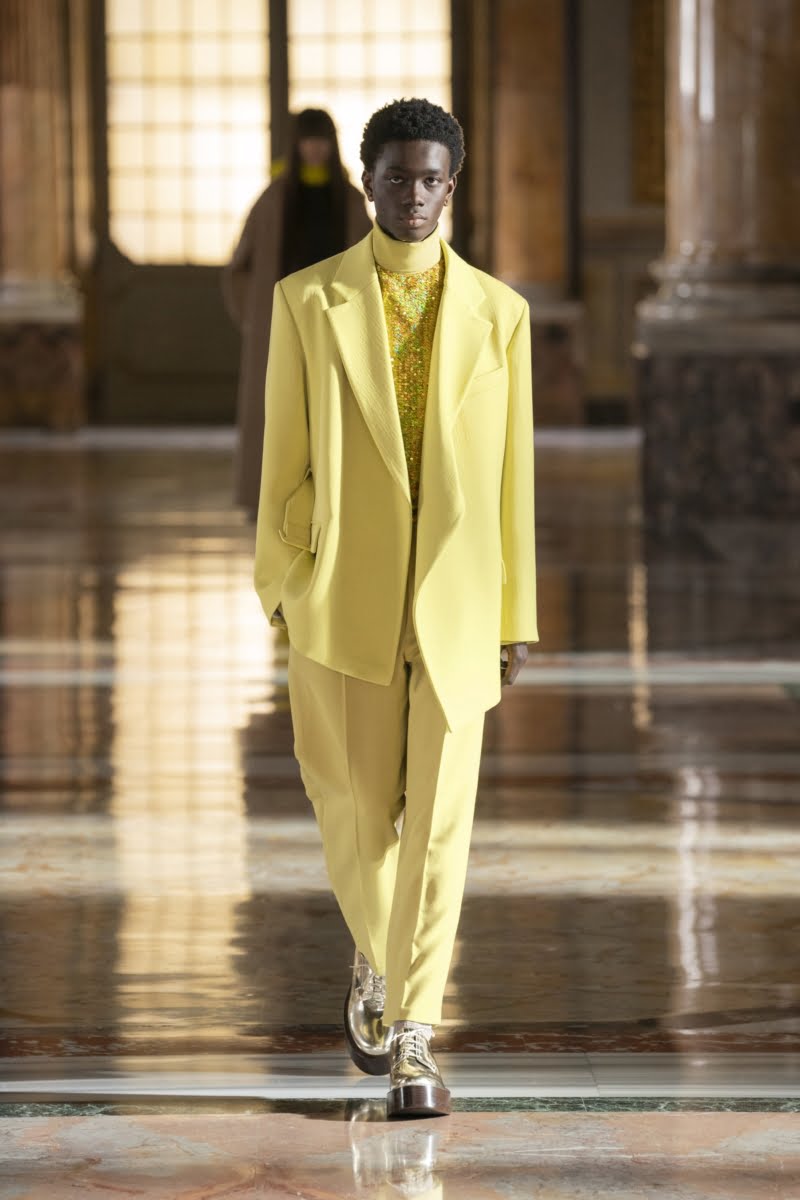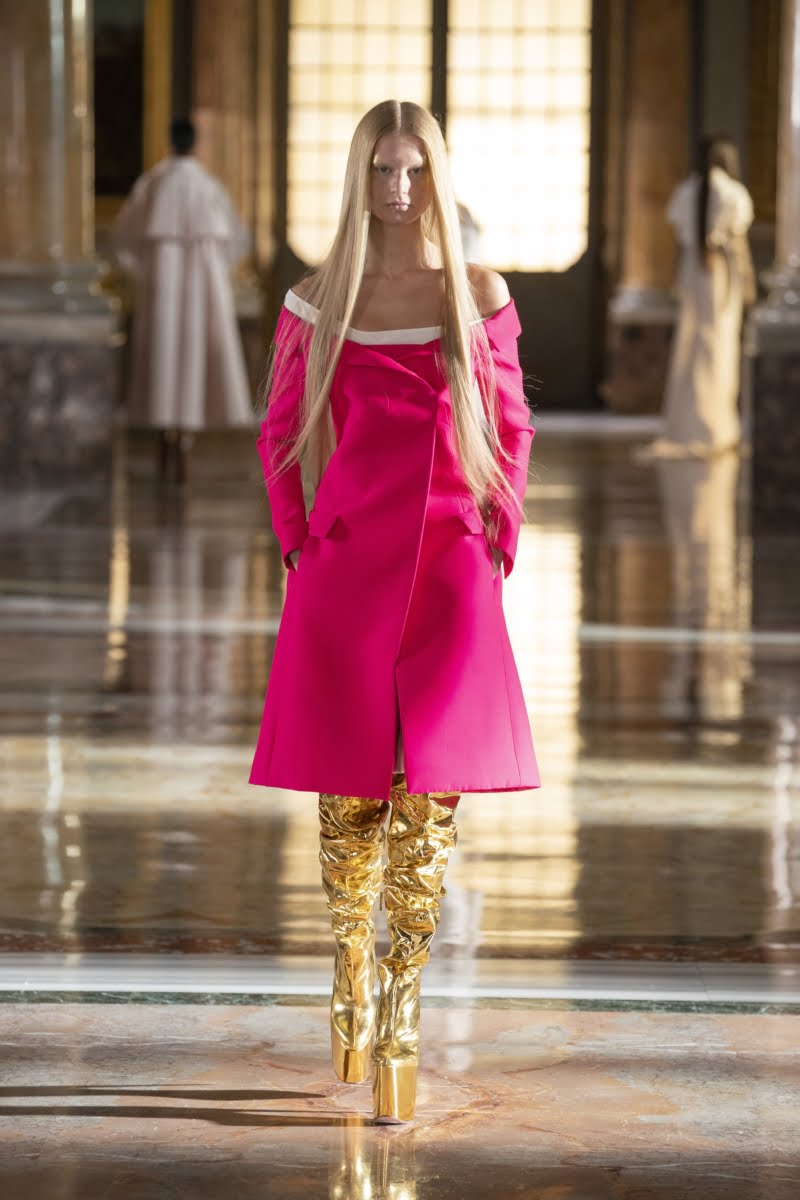 When we change our route to a little north, we take a break in Paris. Now, we are on the screen for Chanel haute couture fashion show. Virginie Viard says that she is looking for an impressive inspiration source to get away from feeling of being stuck and take an action. The solution, as you guessed it, is so impressive. Viard's dream world will travel along the paths of the Grand Palais that will be decorated with flowers, Chanel haute couture design, a celebration and a wedding ceremony. Being a family, coming together as a family, and witnessing a celebration is heart of this dream world. This dream is happening in a lovely summer evening; pink and shades, ruffle details highlights that will harmony with the concept. Designs are such romantic that lace embroideries take form of daisy, and they penetrate skirts and capes of collection. Surely, maison's trademark tweed is leading role as always.