Here are the suggestions for stylish wedding look without sacrificing your comfort.
With the hot summer days, not only the beach season, but also the wedding season has opened. If you are one of those who countdown to this exciting day, we have prepared a modern groom's hand guide for you, which includes a wide range of content from your team selection to your accessories, from the color palette you will use to the details that will make a difference.
1. Sophisticated Couture
Comfort and style come together in 2023 summer weddings. With small touches applied to timeless suits, silhouettes that are independent of the seasonal trend cycle but still manage to stay up-to-date are emerging. Lightweight suits made of linen and cotton fabrics are indispensable for summer weddings, while textured touches that add depth to looks like seersucker achieve an innovative result. If you are one of those who prefer suits instead of tuxedos, let's say that three-piece looks are at the forefront this summer. While jackets with slim-fit or tailor-fit cuts and peak lapel details are among the season's favorites, the jacket length covering the hips is an important point both for achieving a more modern look and for you to look taller.
The ties that will come together with these airy suits should be tied thinly and for a more striking result, contrasting tones should be preferred. If you're going with a more classic silhouette like a tuxedo, bow ties are always one of our favorites.
2. Gorgeous Color Palette
White and ecru tones are the most popular color palette of groom looks this summer. This color family, which creates an effortless elegance especially when combined with light fabrics, is perfect for those who want to sign a different style without taking risks. If your first choice is more classic tones such as gray, black, blue or beige, you can use a tone-on-tone color palette to differentiate and refresh your combination. Using different members of the same color group will give the groom stylized depth and movement.
If you want to add a little more excitement to your look on your wedding day and play a role from the bride, be sure to give the soft pastels, which are the opposite color palette of the summer of 2023, a chance. You can break the traditional mold with hues like baby blue, powder pink and mint green. For a more fun and unusual style, you can increase the dose of fun with patterns such as fine plaids, stripes or non-dominant floral motifs.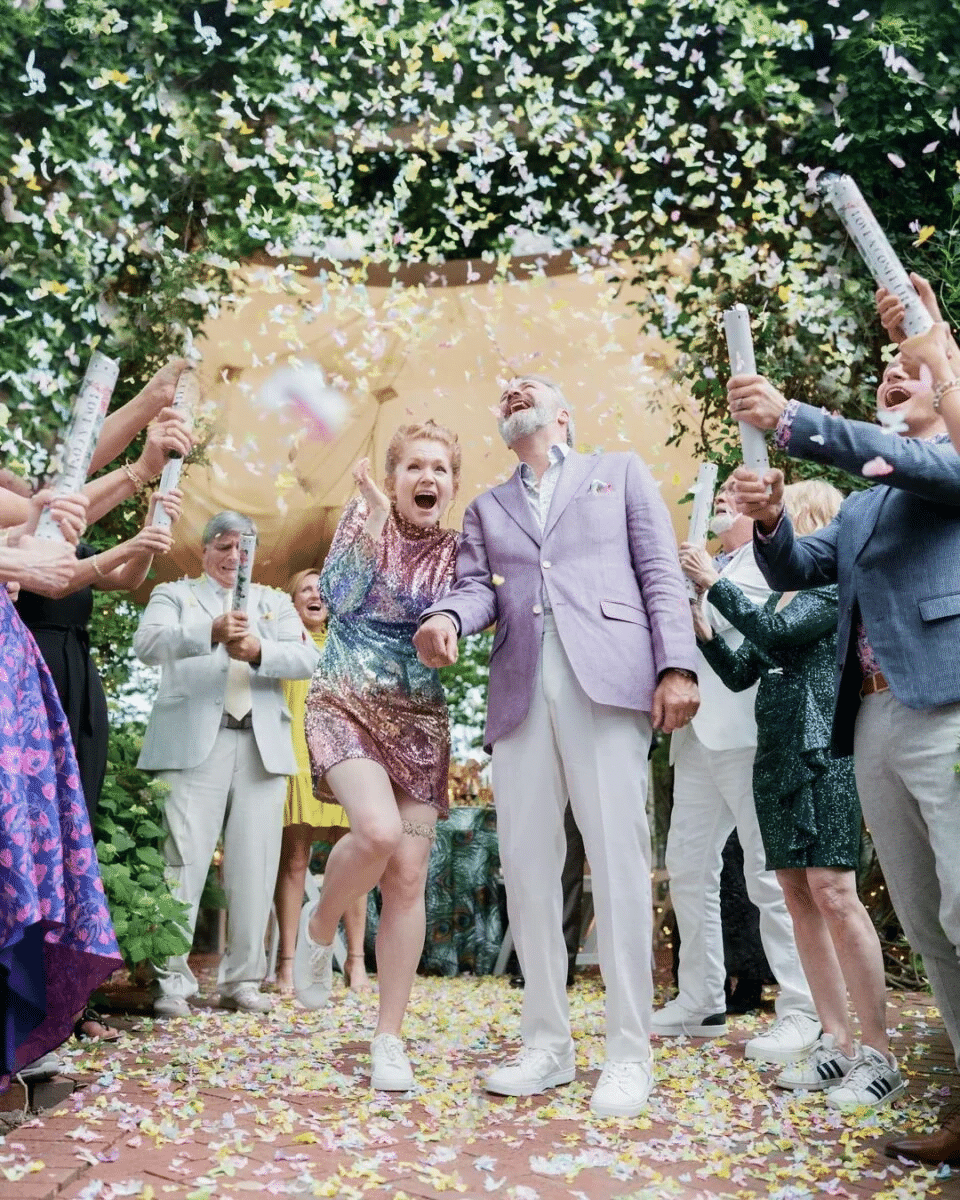 3. Make a Difference with Accessories
Details are very important when it comes to accessories that complement your wedding outfit. You can reflect your own style with jet-finished bow ties, colorful ties or different patterns. It would be useful to underline the combination of light-colored suits and deep blue tones that we talked about a lot.
In the selection of shoes, you can take a look at non-traditional models. Stylish and comfortable options like loafers or espadrilles can add a fresh touch to your style. Also pay attention to small points like cuff buttons, pocket handkerchiefs and tie pins. Let us remind you that the pins attached to the jacket collars are among the favorite accessories of the summer season. With these small accessories, you can add elegance and character to your wedding outfit and personalize your look.
Finally, combine functionality and style when choosing a wristwatch. Choose the one that suits you best among minimalist and stylish designs, timeless models that do not prevent the combination, and add an unforgettable touch to your style.
4. Align with Your Lover
How about sharing the throne with your partner on your wedding day by showing an implicit harmony? First of all, when choosing your groom's suit, follow the style guidance of the wedding and your partner. If you stand next to a bohemian wedding dress with a classic tuxedo, this may disrupt the harmony of the image you give and a small mess may arise. After catching the harmony of style, it's time for the details. The shortest route; choosing your small accessories such as ties, pocket handkerchiefs from the colors between the lines of the wedding dress. Another option is to combine the materials used. For example, if your spouse wears a pearl set, you can choose a design with pearl details for your cufflinks.
5. Make Sustainable Choices
In the new era, where we focus on making more sustainable and ethical choices not only in fashion but also in every aspect of life, you can also prioritize environmentally friendly options in your wedding style. When choosing your wedding outfit, turn to brands with sustainable and ethical values. You can raise awareness on your special day by adding names with ecological fabrics, fair trade practices and responsible production processes to your shopping list. You can make both yourself and the world happy with a wedding combination that reflects your style and exalts your values.