The film of Alexander McQueen's 2021 Women and Men Collection was shot by prize director Jonathan Glazer. The movie in 5 minute about a dystopian world was the kind that we would like to watch more.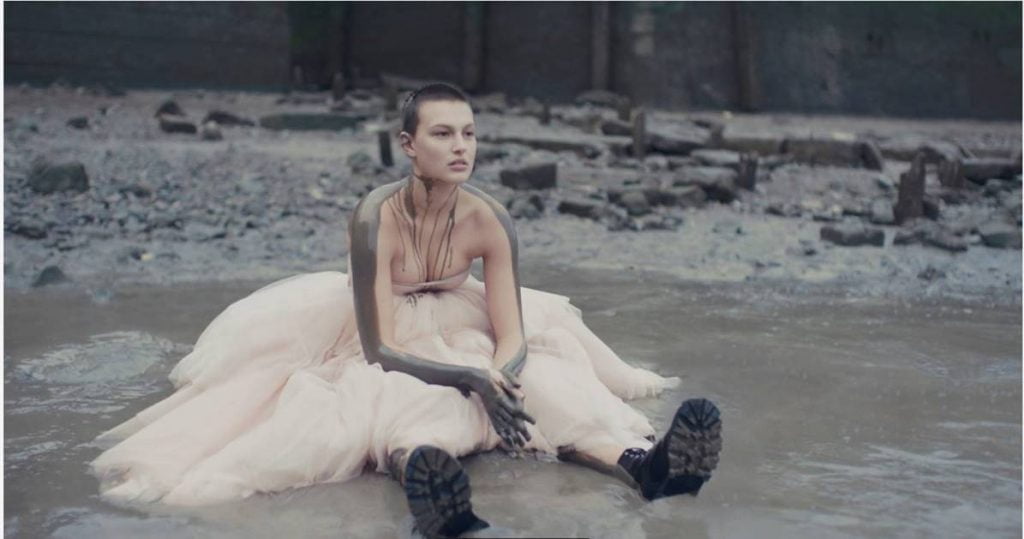 "Innocence and dystopia; these two extreme situations rarely can come together."  This is the first sentence that comes to mind when we watch the 2021 Spring-Summer Women's Collection and the 2021 Autumn-Pre-Winter Collection of the Alexander McQueen. The movie directed by Jonathan Glazer, where we watched the movie "Under The Skin" starring Scarlett Johannson in 2013, is almost telling about both the collection and the time we are in: A lost youth, two young people kissing under the bridge, vagrants, young girls in gown balls, a silent party on a veil… Dull colors are the moments when the "first light" is expected, as the name suggests; a powerful series of dystopian images … Could it be that we know that it was shot in the River Thames during the quarantine period, which gives the feeling of dystopia in the movie, despite the thin heels and the example of master tailoring ball dresses, besides the colors and the atmosphere, we still cannot get out of the feeling of quarantine? Let's emphasize unusual images of  models covered with mud.
A comment on YouTube also contribute to this movie: " Actually, the figures were birds that went into the water, became muddy, or ran away from vagrants or hunters."
This is very successful movie because; the vision of Jonathan Glazer, who is called "Kubrick's successor" and Alexander McQueen, who is "looking for the art of the Dark Ages of fashion" in Sarah Burton's words, are combined with a partnership, and Sarah Burton is not skipped. Sarah Burton, who has been the creative director of Alexander McQueen since 2010, wanted to add purity and volume to the familiar McQueen patterns in the new collection.with the words of fashion writer: " Uniform turns street wear.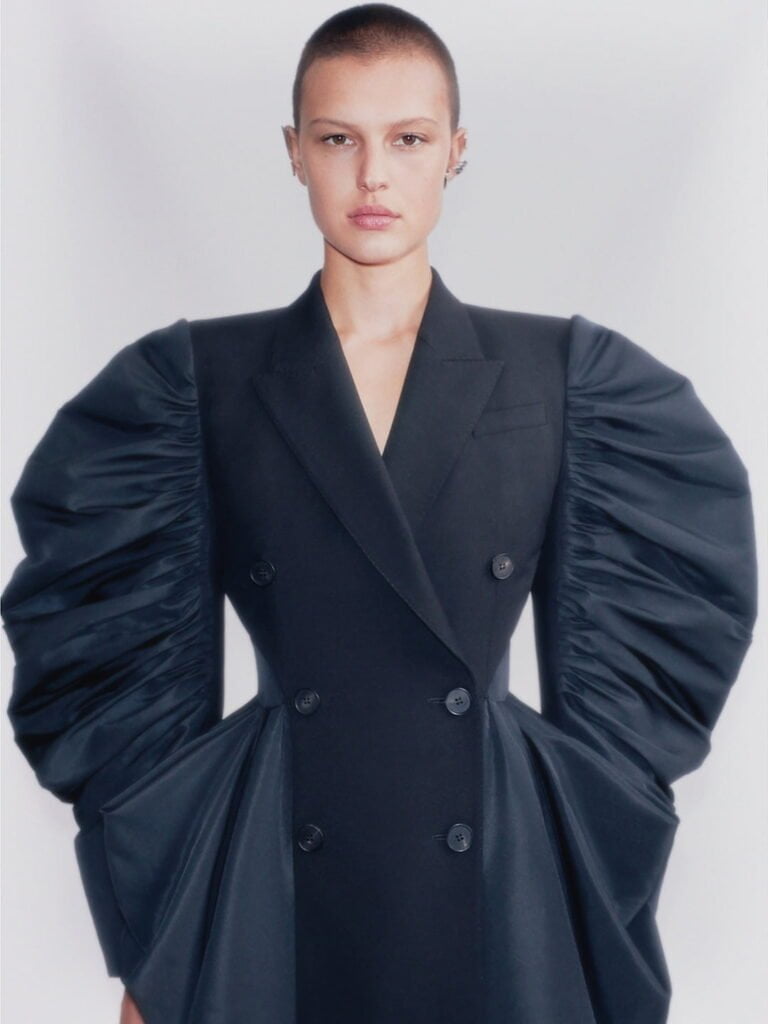 When he was still student, he joined Alexander McQueen, young and famous for his creativity, as an intern. The successful designer, who was the assistant of this giant designer for a long time and succeeded as the creative director after McQueen's suicide, wanted to consider the 2020 conditions for the new collection. For the collection, he went to the roots of the McQueen and instead of buying new fabrics, he used only the fabrics he had available.
Magnificent sleeves shirts, trenchcoats and bags in the men's collection… Those are proof that fashion means designing a world, not just about clothing.