Turkish singer and actor Özkan Uğur passed away at age 69. Here is the life story of Özkan who will be remember with his beautiful songs and movies…
Özkan Uğur had many projects that more than carter has pills, such as İkinci Bahar, Yeter Anne, Cennet Mahallesi, Komser Şekspır… Of course, his main job is MFÖ in which he was bassist, singer, showman and maybe the most sympathetic members of the band… He was one of the most multi-talented artists of the stage world. There could only be one thing in the media that could bring the news of Fenerbahçe's great talent Arda Güler's transfer to Real Madrid from the headlines. Even though we were prepared, we never wanted to hear that news, yet the truth of life appeared and Özkan Uğur passed away on July 8. What a coincidence that a movie starring Cem Yılmaz was being shown on a channel that was open on the TV while the subtitle was passing.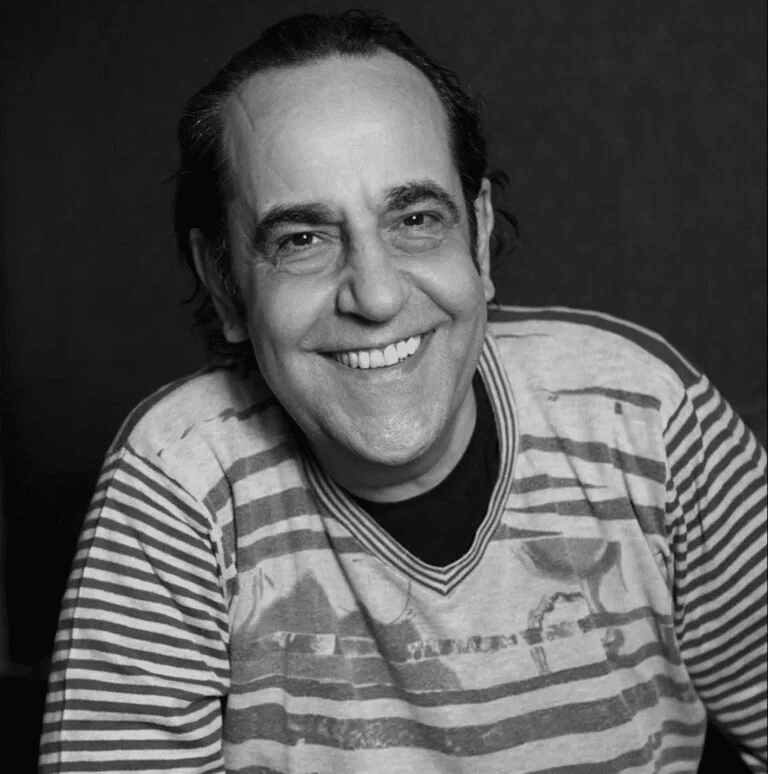 Raif Özkan Uğur… He was born on October 17, 1953, in Istanbul, the son of a father who worked as a chief engineer on the city lines. He was the fifth child in the family. He started music in 1970 with the Şerif Yüzbaşıoğlu Orchestra; a year later, he met Mazhar Alanson and Fuat Güner, with whom he would be together until the end of his life. He became a professional under the name Carefree. He then worked with Kurtalan Ekspres, Ter and Erkin Koray. He played with Murat Ses in Edip Akbayram Dostlar and Dadaşlar for a while, moved to the Hint Five with Fuat and Mazhar in 1976, and worked with Seyyal Taner and Grup Karma.
In the eighties, in the tedious times right after the military coup, they saved money by playing behind Mazhar and Fuat and famous names. Meanwhile, Özkan (along with Fuat) took part as a musician and actor in Ferhan Şensoy's plays "Şahları da Vururlar" and "Kahraman Bakkal Süpermarkete Karşı". In 1984, as MFÖ, they achieved fame with their first album "Ele Güne Karşı Yapayalnız. The following year, they represented Turkey in Eurovision with "Diday Diday Day" and in 1988 with "Sufi".
He was a total talent, and in the crowd, Özkan was like a Swiss army knife. While playing bass in the ensemble, he was doing extremely difficult vocals in a tenor voice at the same time. In addition to his extraordinary compositions, he fascinated the audience with his stage light. From Sezen Aksu to Tarkan, from Aşkın Nur Yengi to Sertab, the name that he did not reach out seemed almost non-existent. He was very hardworking, very productive, but among hundreds of works, he neglected to make a solo album for himself. But G.O.R.A., the song "Olduramadım", which he wrote for the movie, made a lot more noise than a few albums.
10 years ago, Özkan had survived the lymph cancer he was diagnosed with in 2013. When he was first diagnosed with cancer (just like Münir Özkul), there were news on social media that he died weeks ago. In the post-disease years, he was as hardworking, productive and cheerful as before. Until he started receiving treatment again in 2020. He was able to resist for three years and died in the hospital where he was treated.
That side was well known; according to his friends, Özkan loved to go away and disappear. His wife Aysun, his friends Mazhar and Fuat, were looking at it one morning and Özkan shot it again and left. Years ago, Mazhar and Fuat had told about this in an interview. However, he gave up this habit after his son Alişan was born. This time, Özkan went for good, leaving behind not only his family and friends, but also the whole country and the art world.
He packed so much beauty into his 69 years of life that he said that he couldn't die because of the broken chain in his song, but he did it so well that…
– "Hambarabarey Yamba Heyyo Haa Heyyaa!!!"