The fashion industry is more and more interconnected with various disciplines. However, when iconic companies make collaborations in different fields, this situation is always much more exciting.
An exciting new collaboration is located from the intersection of the fashion and cosmetics industry through perfumes developed by the cult names of fashion world, Louis Vuitton. While Louis Vuitton's very successful chypres permeate their remarkable bottles, an aesthetic touch comes from an old friend of the Maison, of course, Frank Gehry.  Strengthening the friendship between two sides with the design she made for the luxury brand's museum in Paris, Gehry is creating the cover design of the new perfume collection, which will be sold under the roof of LV this time. Therefore, if you think of the LV's Museum design at first glance, do not be surprised, because the structure of perfume bottles is shaped as a flower reminiscent of the museum in Paris.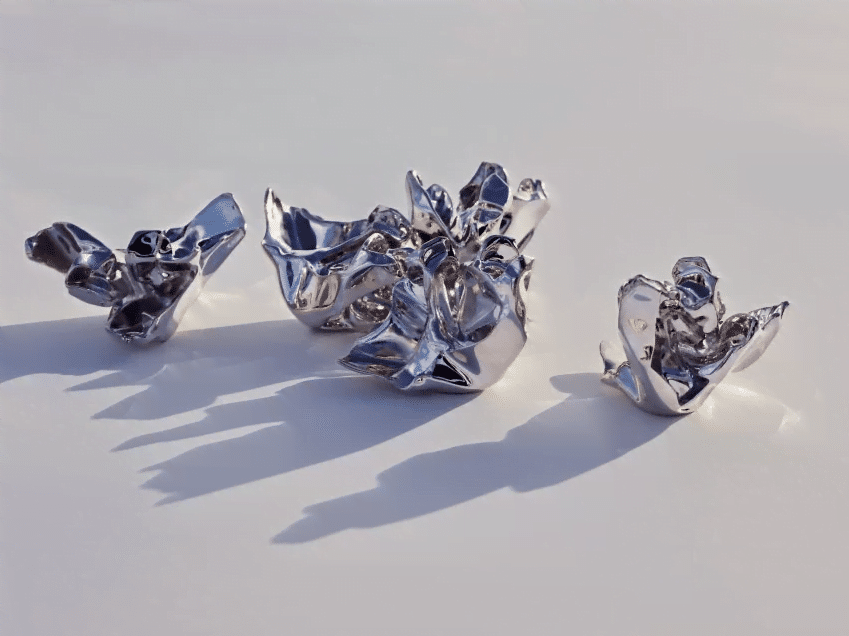 Preferring aluminum as medium, the designer creates lids of perfumes with inspiration from opening flower buds. Having already an iconic, the notes reach a collection piece level when they come together with Gehry's design. Furthermore, the fragrance bottle that designed Marc Newson is renewed with Gehry's perspective.