Remembering Chet Baker, who is one of the first names that come to mind when it comes to jazz.
Chet Baker is one of the few names that will be mentioned by almost everyone who is even remotely interested in jazz music. Because he is a true legend with his life story and music. The most recent of the numerous reasons we will now discuss is the emergence of his previously unpublished, secret recordings. These are recordings that were played live on Radio France between 1983-84, five years before his death. In the album, which was released under the name "Chet Baker Live in Paris: The Radio France Recordings", Chet played with three different trios. The common feature of these teams is the absence of drums. Just piano, bass and trumpet…
The album, which was released on two CDs (also on digital platforms), includes a 40-page booklet; it includes articles and interviews with Chet's accompanying musicians.
Jazz photographer William Claxton named his 1993 book Young Chet, in which he compiled Chet Baker photographs from his archive. The name was not given because it refers to Chet's early life. Claxton made some short notes next to each photo, noting that Chet's image and spirit always looked young.
Among the legendary figures that the rebellious youth took as an example, Chet was the musical equivalent of James Dean in the cinema. These are often tragic icons of a generation that rebelled against the American way of life; they were cursed, out-of-state vagrants or undervalued. Some generations considered their personalities to be identical with them in their youth.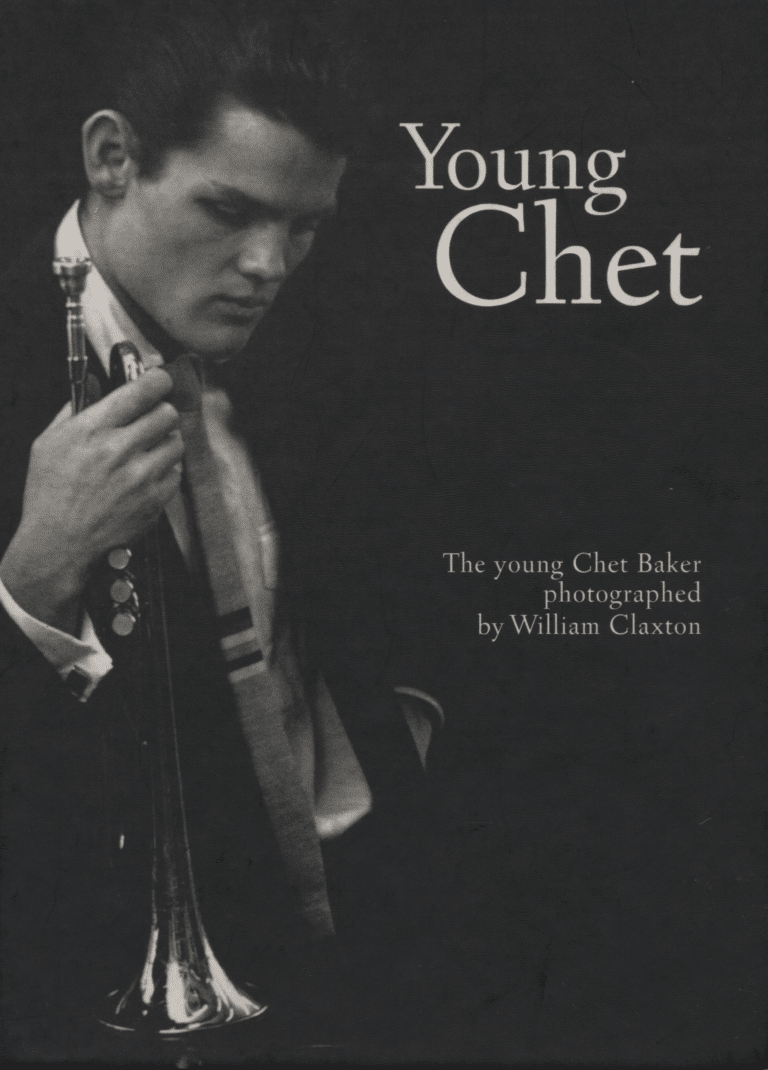 Chet played at AKM as part of the International Bilsak Jazz Festival in September 1987. It had been an unforgettable evening; his head was a world, he left the stage shouting at the drunk pianist while playing, then turned around and played only with guitar. This man had serious repercussions in our artists: For example, his name was mentioned in the "Bad'lik Amiri" song of Kargo and was the subject of a poem by Yıldırım Türker.
He had his jaw broken by drug dealers in 1966. After this incident, the playing of the trumpet changed, so that a unique style emerged. Now he was playing the trumpet like he was singing, and he was singing like he was playing the trumpet. Although some interpreted it as an incorrect playing technique, it gained acceptance over time. The musical production was stable. He always refused to read sheet music. He was one of the whites' proofs of coming of age in jazz. He spoke so softly as he played that some found his expressions feminine. It was not a compliment; it was in the dictionary of the hard jazz brothers of the time. No trumpet player had ever felt the feeling of loneliness and sadness so deeply. Every note he played was like a farewell scene from an emotional movie. He was singing with the trumpet, in a melancholy oscillation. The echoes of his music were whiskey and cigarettes, under the dim lights, in front of velvet curtains.
Chet was directly influenced by Miles, making his first sensational debut with his solo on "My Funny Valentine". He was a superstar in all the jazz polls.
Born in Oklahoma on December 23, 1929, Chet was first recognized in the Gery Mulligan Quartet. His reputation grew when he started doing vocals, but his success story was interrupted by drugs. During this period, he was making all kinds of poor quality recordings for money. Fortunately, he recovered towards the end of the seventies. His physical appearance was bad, but he was attracting more attention as he was. Bruce Weber filmed Chet in the weird documentary Let's Get Lost in 1987, Chet died before he could see this movie. He was 58 years old, died after falling from a second-floor window, a strange ending to a strange life.
Even though Chet is now looking at the pages of history and the photographs there, he transports us to an unknown future every time we listen to him. Claxton is right; Chet is always young…