With the decrease in the impact of the pandemic and the shortening of social distances in a certain extent, fashion shows, which is one of the most important gears of the fashion industry, have also been integrated into our lives again. After Milan Fashion Week, haute fashion brands are beginning to transfer the hopeful atmosphere of 2022 to clothes on the podium.
On the other hand, the Versace fashion show supports this hopeful atmosphere not only by organizing physically, but also with the colors, textures and celebrities. With this fashion show, Donatella Versace's perspective focused on rejuvenating the brand for the last few seasons reaches its peak, so to speak. As soon as the names seen as icons of the Z generation take their place on the podium, all the attention is once again turn to Versace.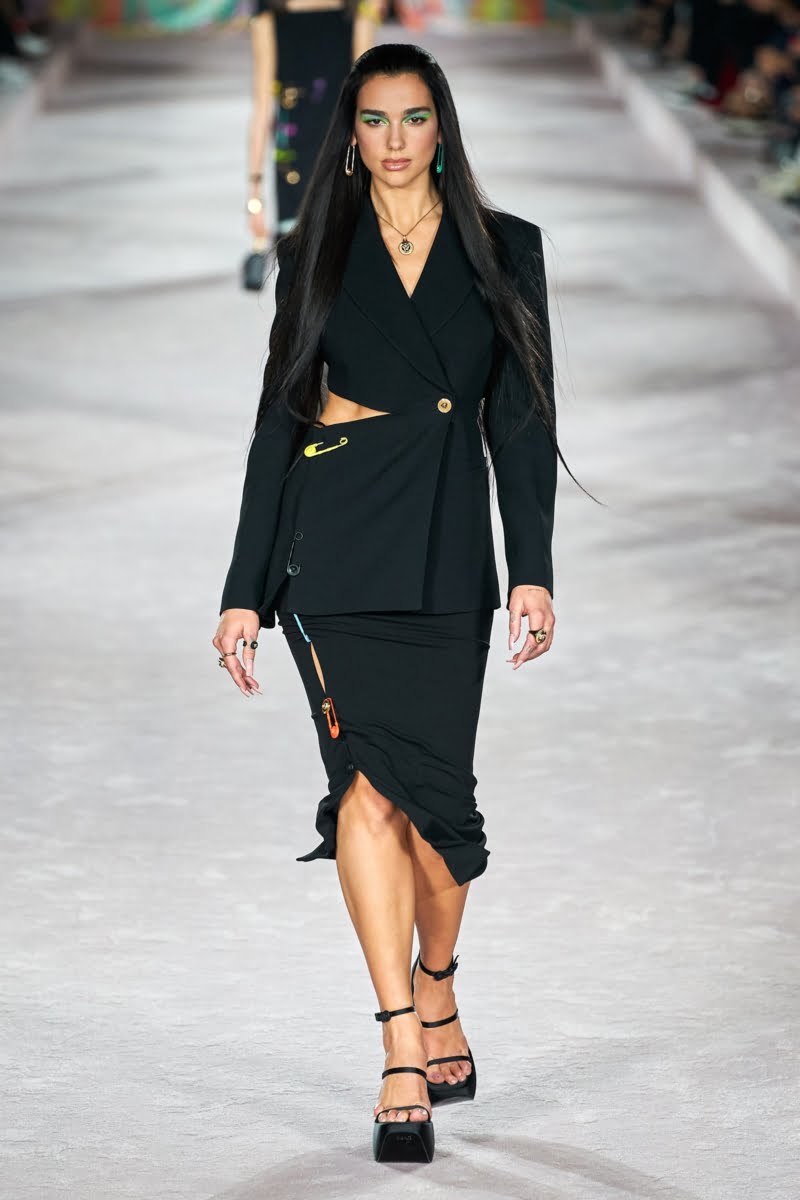 Opened by Dua Lipa, the fashion show also includes names such as Naomi Campbell and Gigi Hadid. The brand's trademark armour dresses come with neon pink, green and yellow tones this season, whilst the permeability effect between women's and men's collections can be felt once again. Jackets and pantsuits, scarf dresses, skirts and details that create a defective look that support the aesthetic perceptions of the new generation.