The eight generation of the Phantom, one of Rolls-Royce's aristocratic models, comes with the Phantom Series II. The new series is updated with aesthetic enhancements.
Rolls-Royce motor cars announced a new expression for Phantom Series II with adaptations to the eight-generation Phantom include "light-touch" visual and aesthetic enhancements. For instance, the "RR" Badge of Honor and Spirit of Ecstasy mascot, which can be seen in front of the car, has been made more prominent now. The headlights are graced with intricate laser-cut bezel starlight, and adding delight to Phantom's night-time presence. 
The British automobile brand, which wanted to celebrate the introduction of Phantom Series II and show the bespoke craftsmanship of itself, designed the Phantom Platino that takes its name form the silver-white coating of the metal platinum. The new generation has hand-dyed and hand-embroidered silk interior, and it reveals the silky story of the fabric.
The front seats are upholstered in Rolls-Royce leather, whilst the rear seats are upholstered in fabric. The tones of the interior in the new car are achieved by combining two different fabrics. One of the fabrics is produced in an Italian mill, and the other is taken from bamboo fibers chosen for its glossy finish. This bamboo fabric is embroidered with larger symbols commonly found in interior design, giving it a tufted look. This design is also seen on the Phantom's instrument cluster watch.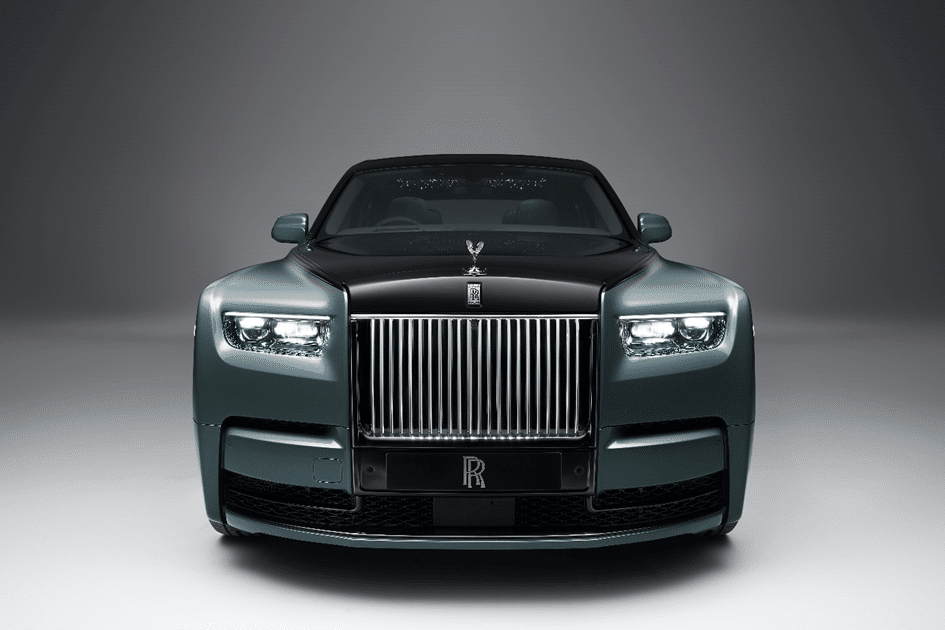 Phantom includes the debut of 'Rolls-Royce Connected'. This enables the owner to send an address directly to the motor car from Whispers, the Rolls-Royce private-members' Application, providing seamless navigation to an event, restaurant, dealership or even the Home of Rolls-Royce itself. With its renewed technology, interior tones, fabrics and silky texture, this new Phantom series is a true aristocratic automobile.
Phantom Platino