If you haven't decided on your wedding dress yet, be sure to take a look at the 12 prominent wedding dress trends of the season to get an idea.
No doubt that wedding dress is the most difficult choice of the wedding day. Great memories and lots of photos will remain from this happy day. Choosing the right wedding dress is very important to meet your best self while mixing your albums. First of all, you have to think about what kind of bride you want to be and the style that suits you best, regardless of the trends of the season: modern, bohemian, classic, minimal, flamboyant… Once you decide on this, get to know your body type and learn the forms that suit you, an enjoyable and exciting shopping adventure begins. Don't worry, the bridal trends of the summer of 2023 blend simplicity and drama perfectly, while not compromising on timeless looks as well as innovative perspectives.
Dual Harmony
If you don't want to give up a romantic effect as well as a modern look on your wedding day, and if you like minimal, elegant and sophisticated combinations, you should definitely give the two sets, the most up-to-date representative of effortless elegance, a chance.
Minimal Asymmetry
This season, the details on the dress collars add movement to even the simplest looks. Shoulder and arm details, which are asymmetrical touches, are among the things you should add to your inspiration board.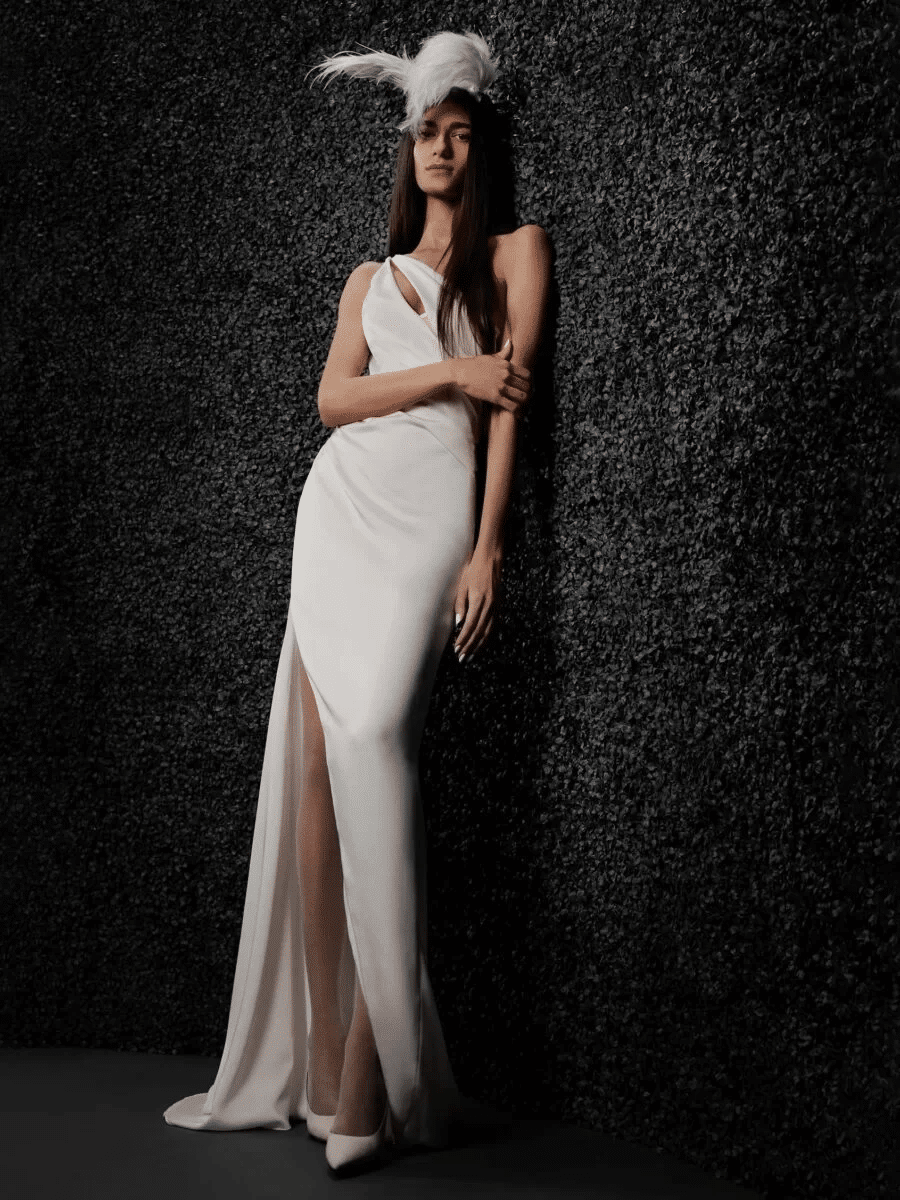 Homage to the 90s
It was only a matter of time before the effect of the 90s, which is one of the trends that occupied the fashion agenda the most, spread to the wedding dress trends. If you want to look like one of the iconic supermodels of the period on your wedding day, use both your wedding dress and beauty preferences from the 90s.
Extra Volume
High-volume looks are among the favorite trends of summer 2023 for brides who want to have a remarkable air without going too far. This voluminous stance, especially in the form of balloons on the sleeves and skirts, will make you feel like a Disney princess.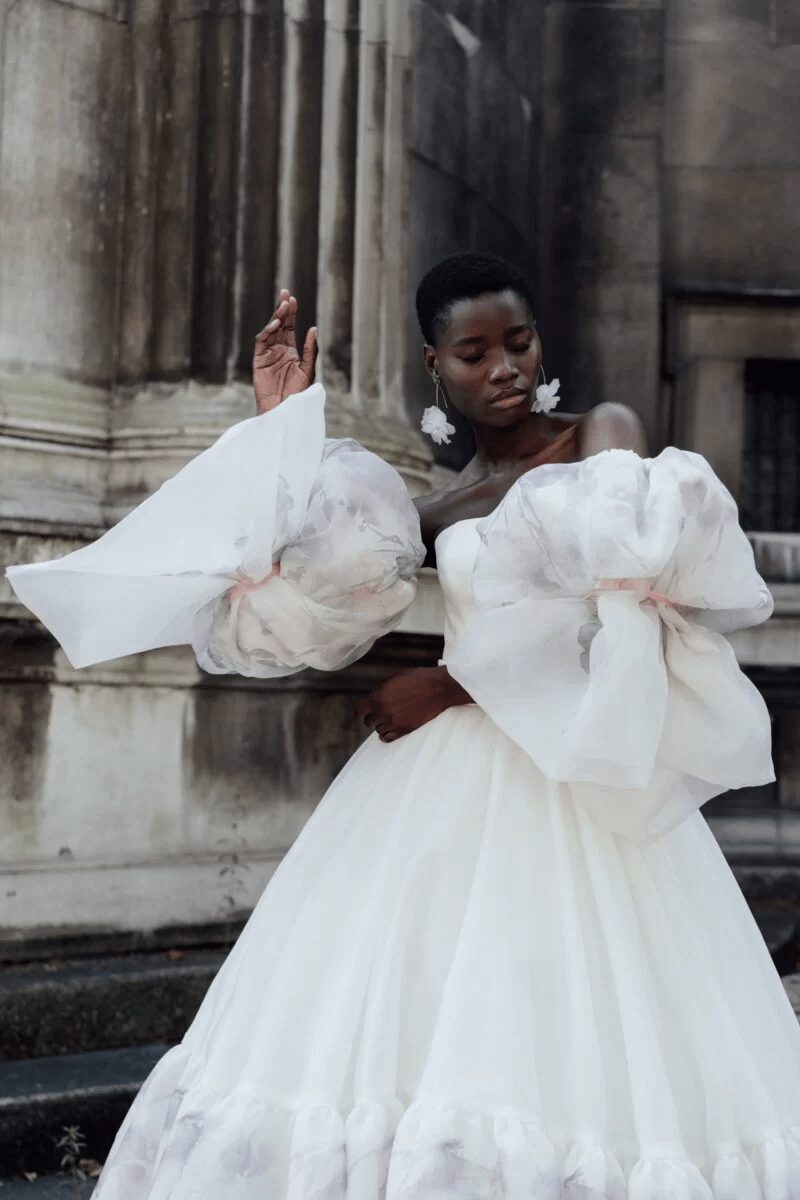 Transparent Textures
Transparency doesn't always take courage. The designs that appeared in the summer of 2023, reinterpret transparent touches with a sexy, sophisticated and minimalist perspective, creating timeless looks.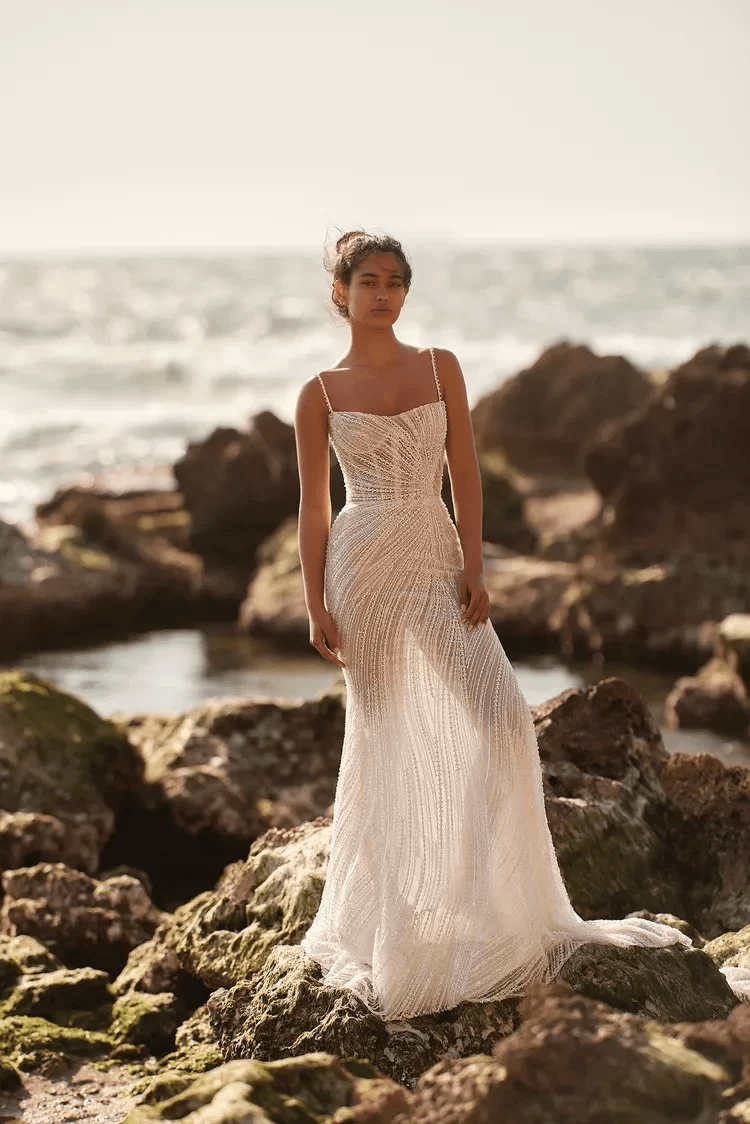 Team Play
Who said that only the groom wears a suit? Stylish suits, which are among the favorite styles of the red carpet, are reinterpreted specifically for the wedding concept. It is quite easy to achieve an impressive and modern look with silhouettes that meet with wedding dress fabrics and have impressive details.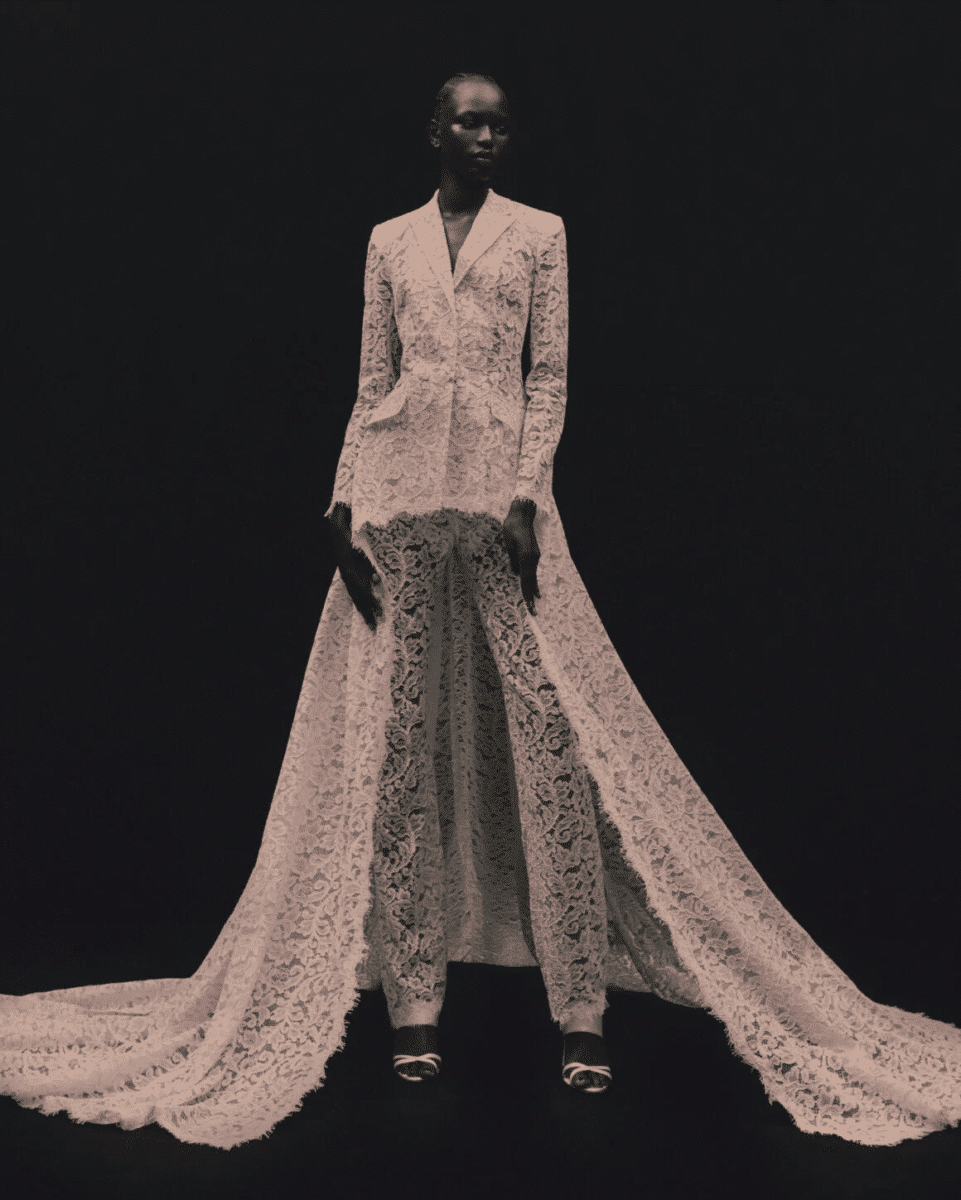 Mini Size
When it comes to wedding dresses, classical designs that only touch the ground do not come to mind. If you want to catch a fresh air on your wedding day or if you need a dress that sets you free to show off your skills on the dance floor, you can include mini designs in your shopping list.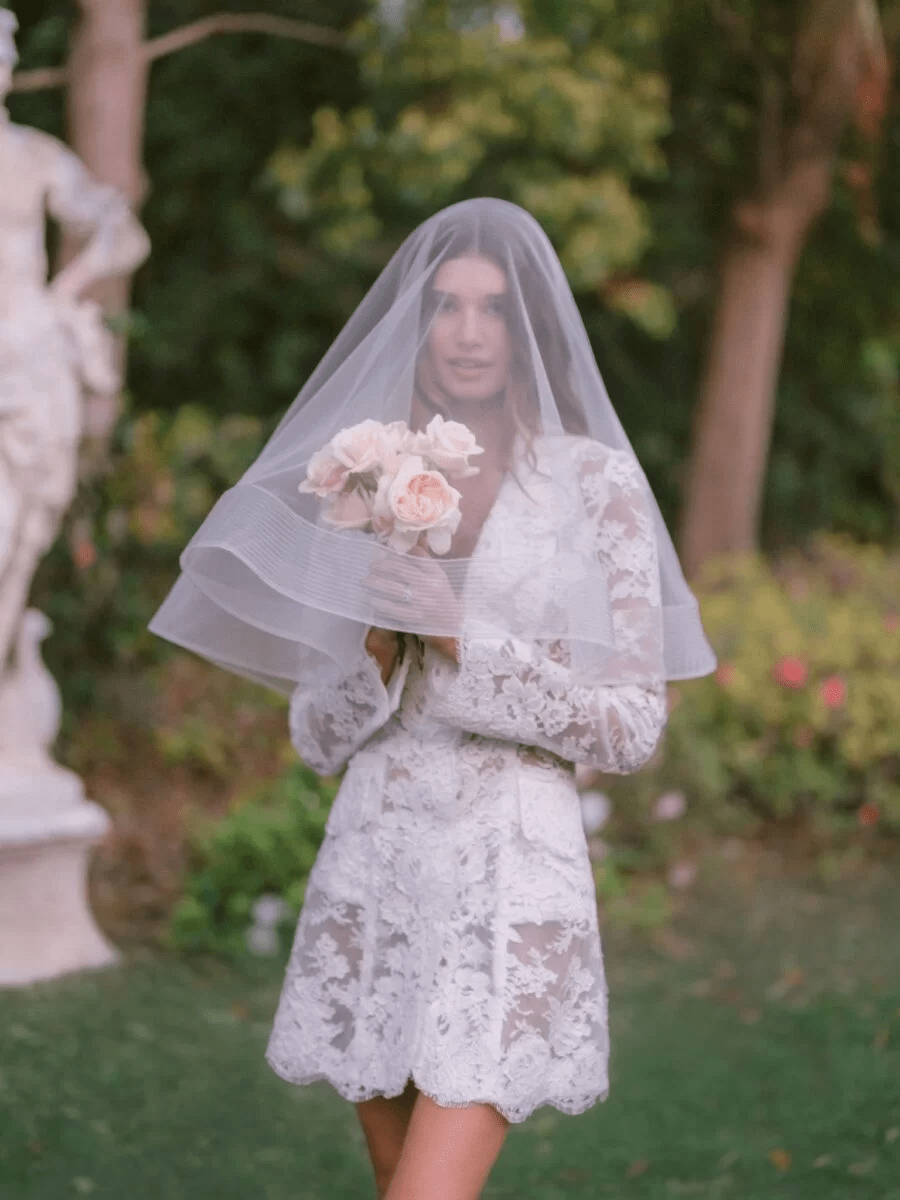 New White: Blue
Every season, a color comes to the fore as an alternative to white. After the pink dreams of last summer, this year's rising tone is romantic blue. While this pastel tone gives the wedding dress an innovative look, it does not compromise on the softness and classicism of white.
Cape Town
Capes, which give a more flamboyant effect to wedding dresses, are climbing the steps in the trend list with confidence. Let's also mention that this silhouette is very functional. You can achieve that dramatic tail look you are looking for at the entrance with a cape. Then you can take off your cloak and continue the night with a more comfortable style and create the effect of changing a wedding dress.
Flower Garden
Florals, which are indispensable for romantic wedding dresses, jump in size in the summer season. Floral touches, which are evident with larger sizes or 3D appliqués, reflect their energies that herald a new life on your wedding day.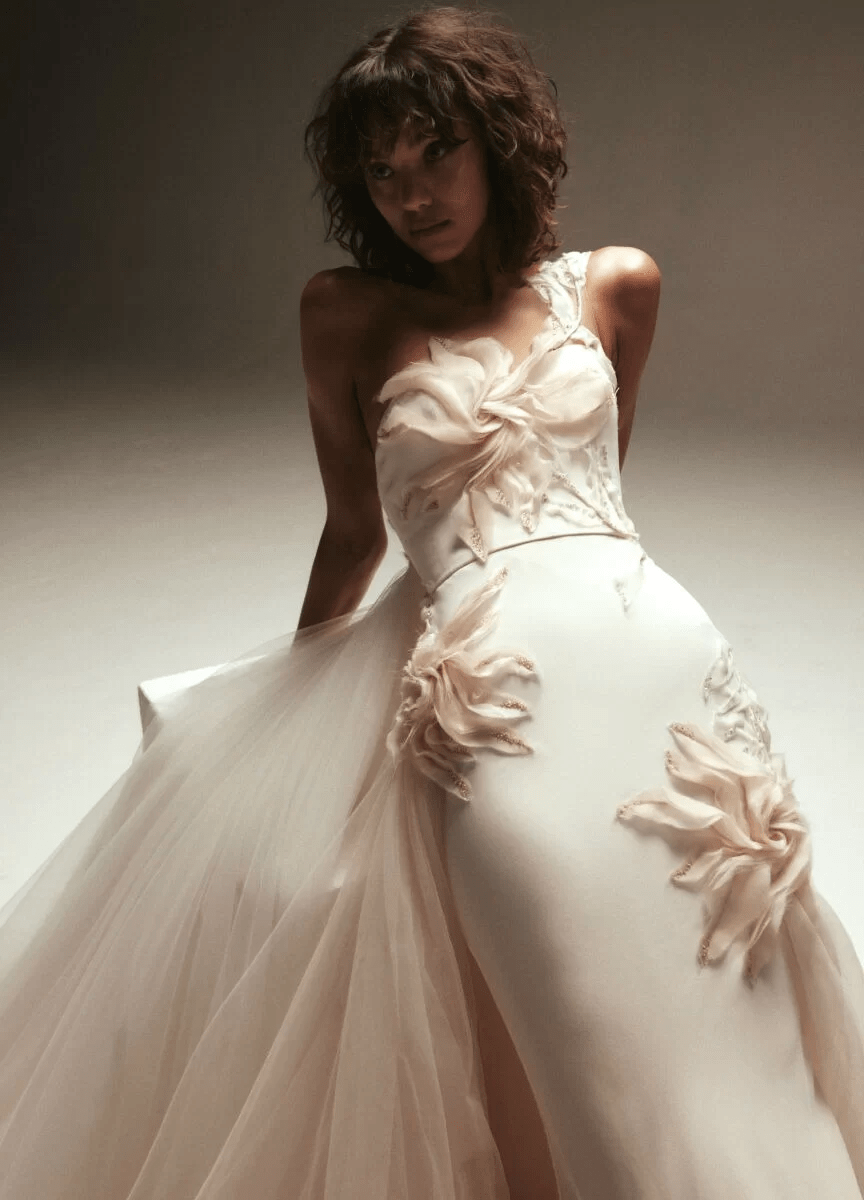 Prom Night
The wedding dress trends of 2023 appeal to every character and every bride. If you don't want to stop showing off on your wedding day, multi-layered and romantic prom dresses with a voluminous skirt are just for you.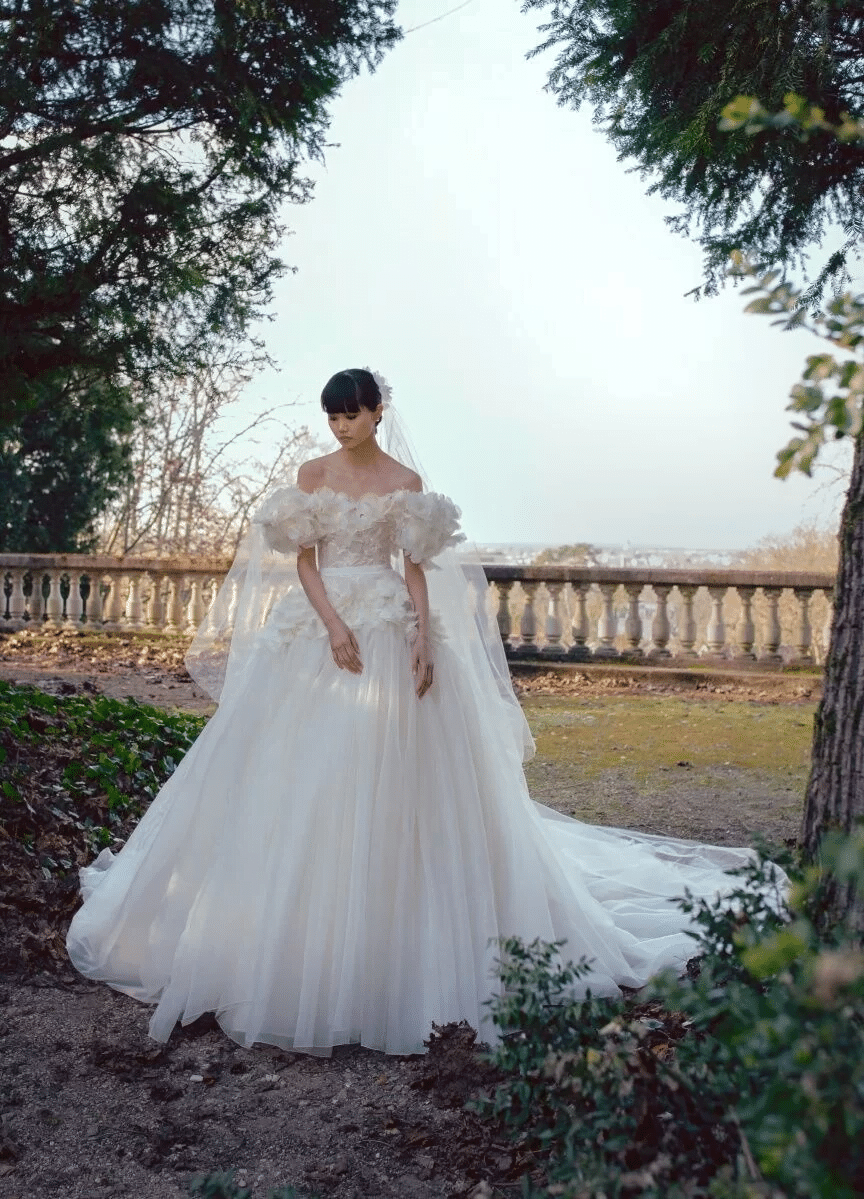 Grace Kelly
Timeless, classic and stylish: The stand-up collar wedding dresses, also preferred by Grace Kelly, are perfect for you to feel like a real princess. This look, which appears not only in long sleeves, but also in designs with shoulder and low back, is the shortest way to a sophisticated style.