Although collaborations between brands and designers or musicians are no longer a surprise nowadays, a piece that created with a brand designer and a musician is still so exciting.
World-famous rap artist Travis Scott represented that he has a close relationship with Nike, through his previous collaboration with Nike. However, now, we will talk about iconic 1985 Air Jordan 1, so it is time to think big. That is why, Nike chooses Scott and designer Hiroshi Fujiwara to bring this cult sneaker back to life with a different looking. Fujiwara had proved his age in the sneaker world with his collaborations with Louis Vuitton and Moncler. Now, he has achieved to excite all fashion gurus thanks to his collaboration with Scott.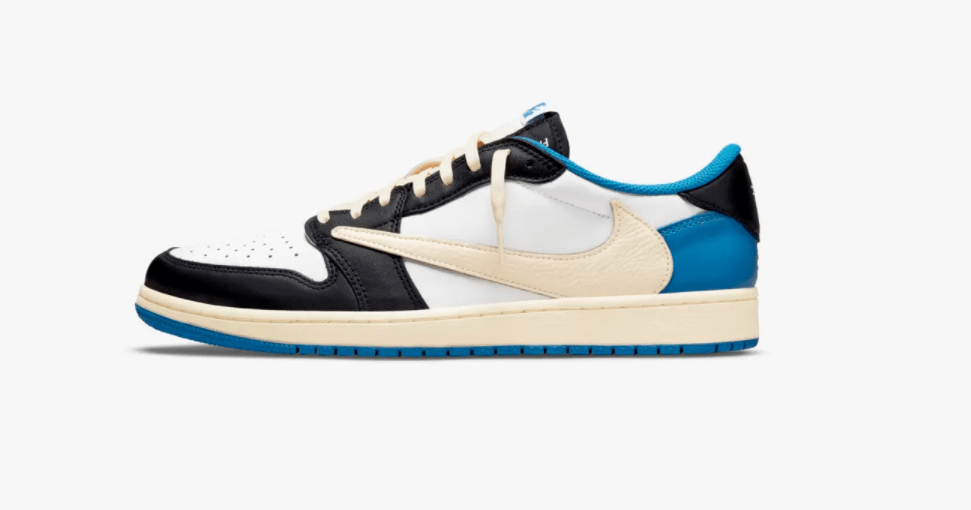 Designed with a military blue, sail cream and white color combination, the Air Jordan 1 is created with logos of Cactus Jack -Travis Scott's company- and Hiroshi Fujiwara's Fragment Design on the right and left heel.
The sneakers are available as of August 13 and no doubt that they will carry the footsteps of the past to today's streets.