After autonomous automobiles, of course, autonomous boats the next step. The introduction of autonomous boats into our daily lives is a bit more difficult due to many factors that are difficult to predict such as changing weather conditions, driftwoods, other boats, and different depths. Indeed, the boutique nature of the boating, which is different than mass production, also could be an obstacle to such ambitious technologies. Until a start-up from Silicon Valley started doing something…
To date, the ship industry has been the pioneer of artificial intelligence technologies in marine. If the ship industry, which undertakes 90 percentage of the world trade, see a thing through, we will enter a new era. Especially in the technology race that has been advancing for a year, smart port systems are being developed as well as unmanned ships. The components such as Industry 4.0, artificial intelligence, internet of things, smart sensors and augmented reality can transform the industry in the next 10 years. Furthermore, studies continue in many fields from meteorology to ocean research, from defense industry to cruise yachting with several autonomous vehicle types.
On the other hand, vacation cruise focuses on mostly electric boats. Day after day we come across new boat brands that introducing electricity boats and longer cruises become possible. Navier Yachts, the first boat brand of Silicon Valley, goes a step further; it reduces drag by rising on foils and can go the distance 75nmi of range at 20 kt with its fully electric motors. Moreover, it also benefits from artificial intelligence technology as a semi-autonomous boat. On the bright side, the artificial intelligence of the yacht will be fully autonomous, including docking, with future over-the-air updates. These developments seem to be change maritime, which is a labor-intensive business, to a great extent. Even "upgrading the boat" concept can be considered as herald of a new era.
The Foils Are Essential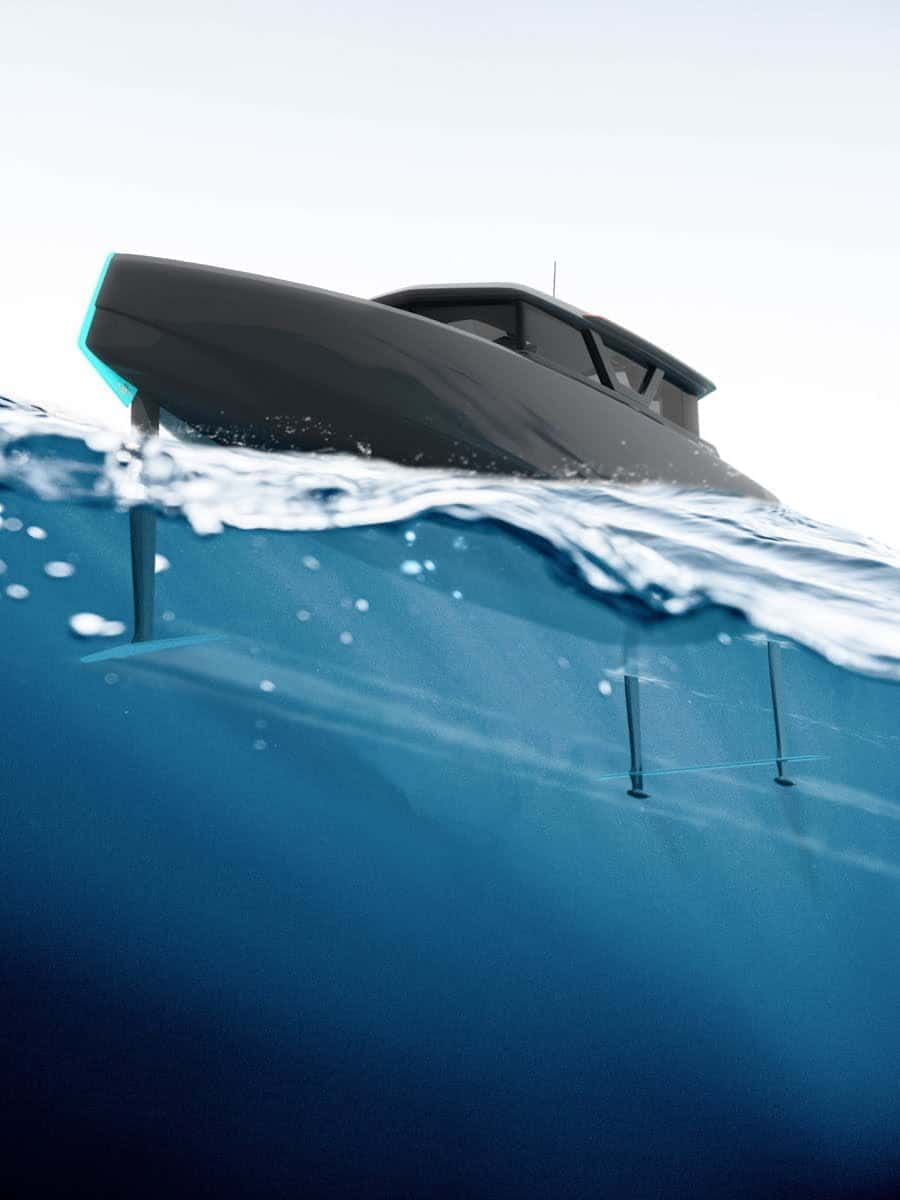 America's Cup, the pinnacle of technology race in sailing, is also the platform where many technologies are transferred in yacht design. America's Cup' foiling boats (a design that a hull out of the water on the wings under the fuselage as it accelerates) and wing sails are the best examples of this technology transfer. Many boats with foil technology have been built in the last five years. When the Navier 27 rises 1.2 meters on the foils, it will be little affected by the turbulence in the sea and will provide its guests with a smooth cruise. When the Navier 27 rises to 1.2 meters on the foils, it will be affected by the turbulence in the minimal and will offer a smooth ride.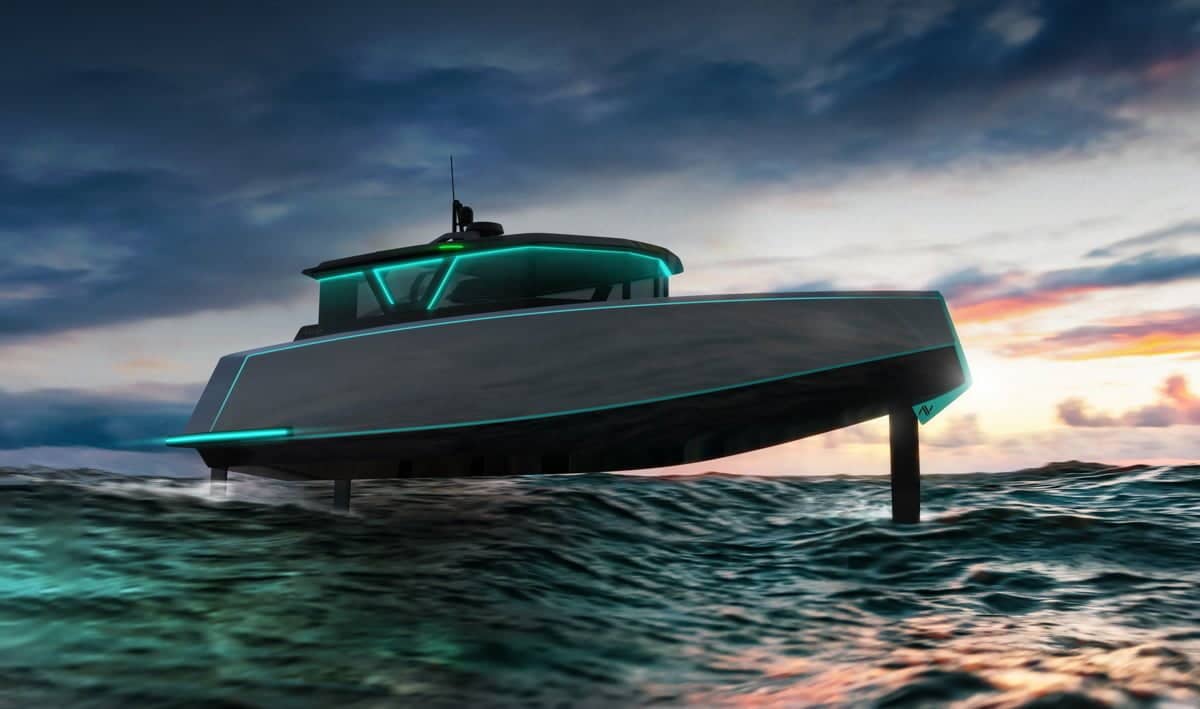 Introduced at the Palm Beach International Boat Show in March 2021, the Navier 27 is also a model with foils inspired by America's Cup. The hidable design of the foils provide the Navier 27 to cruise in shallow waters and even to be beached.
The Boat of Future, the Navier 27 is also quite assertive in electric motor yacht technology. Because today's electric boats – since the required energy is much more than cars – go slow and have limited range. Of course, ranges are increasing every year, but to date, there is no one like the Navier 27 that can reach a maximum speed of 30 knots with only an electric motor and can go distance 75nmi of range at 20kt.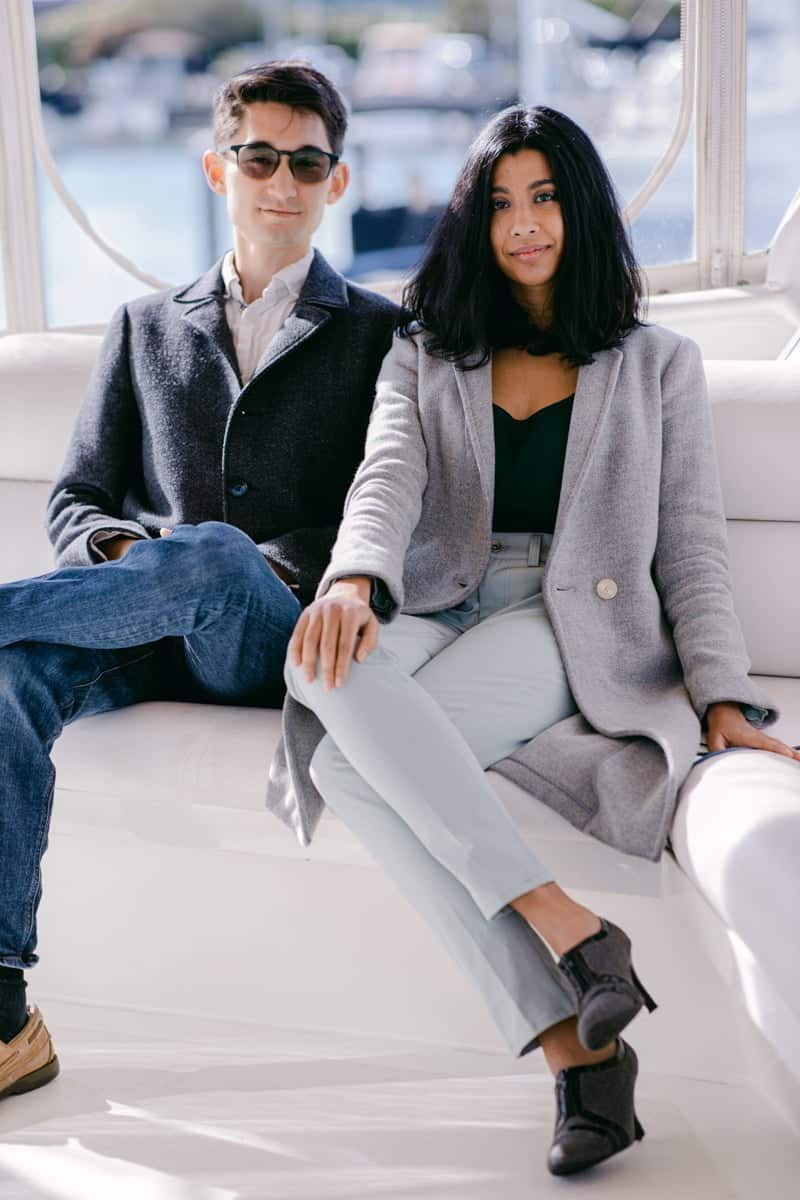 It is not surprising that one of the co-founders of brand, Sampriti Bhattacharyya has an experience flight control systems at NASA. Other co-founder Reo Baird specializes autonomous systems expert and has experience in the marine industry. Both are graduated from MIT and have extensive experience in ocean technology, flight control systems, and autonomous systems. The project also received support from specialists who work on America's Cup foil development.
The 8.5-meters long Navier 27 can house ten guests on its deck. It is equipped with a highly advanced autopilot with features which we see in today's unmanned vehicles. The autopilot system thanks to its intuitive feature will be able to warn the boat captain in a possible danger before it is too late. The assistive autopilot will be updated with the systems that prevent conflict against moving hazards and even perform autonomous berthing at the marina in the upcoming years. By the looks of it, the Navier 27 will be a fully autonomous boat with these updates.
Planned to debut at Fort Lauderdale in 2022, the Navier 27 will be offered in both open and hardtop cabin variants. What is certain that Navier 27 is a boat which many people await impatiently for its long-range and high-speed cruising features with its semi-autonomous feature and electric motors without producing gas and noise.
The style of the Navier 27 is also quite beautiful with its chiseled and modern lines. Navier 27 appears to be a good option for fishing, water skiing, family trips and a superyacht utility boat.