Introduced by their predecessors as artists should follow in 2022, these contemporary artists open doors to new worlds that they dreamed of with their extraordinary works.
Bonnie Severien
Young Dutch artist Bonnie Severien graduated from the Royal Academy of Fine Arts in The Hague. She was chosen as finalist five times in the Royal Award for Modern Painting by Queen Beatrix and King Willem-Alexander. Represented by the Rademakers Gallery in the Netherlands, Severien's works have been exhibited at the Royal Palace Amsterdam and the Art Museum in The Hague.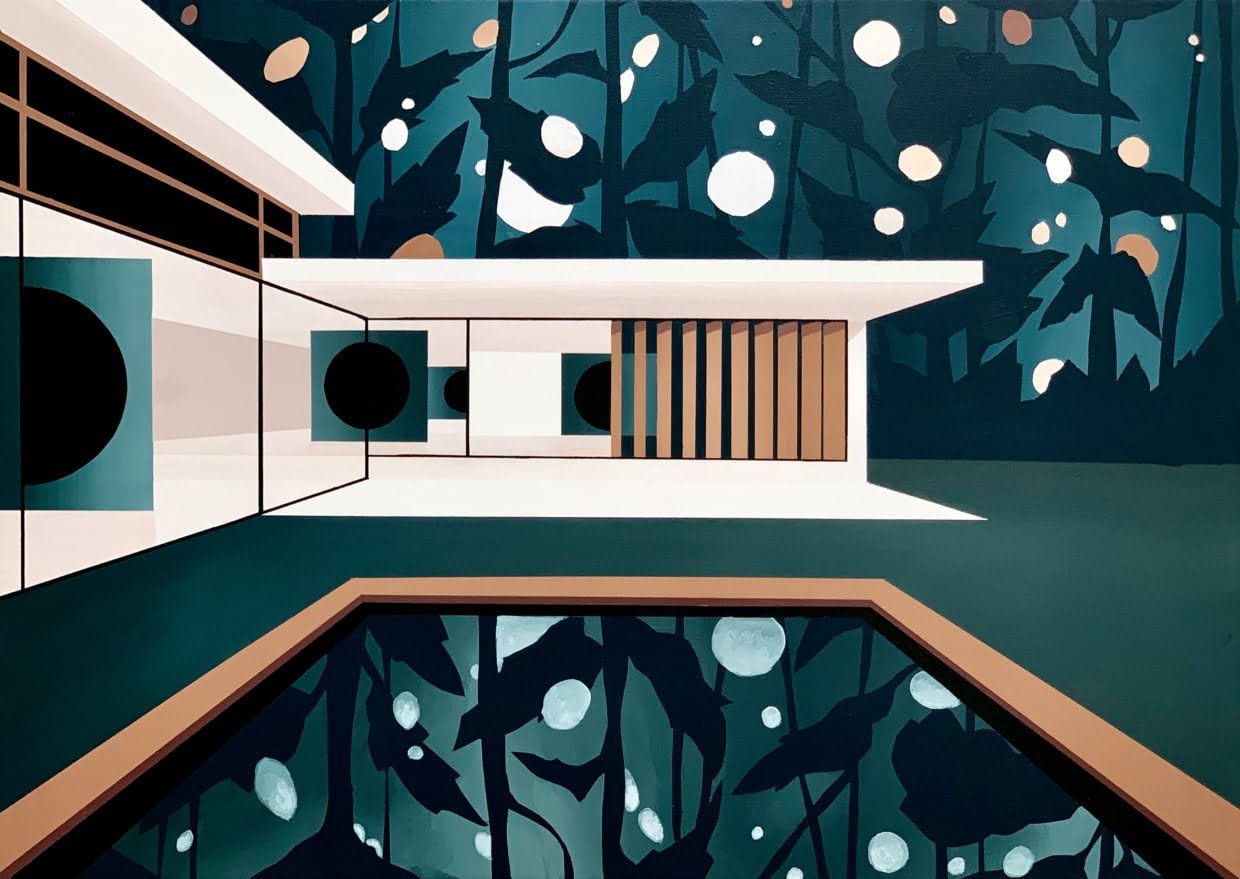 Severien educated in this field by following the talents she discovered as a child thanks to her father, who was also a painter. The young artist focuses on the interaction between culture, nature, geometry, and organic in her three different series, – Modern Paradise, Urban Nature and Secret Garden. Also, we see traces of nature in her works. For instance, in Secret Garden she photographed flowers of her own garden and composes a collage. On the one hand, she aims to attract art lovers to a dream world inspired by mid-century architecture in the Modern Paradise series.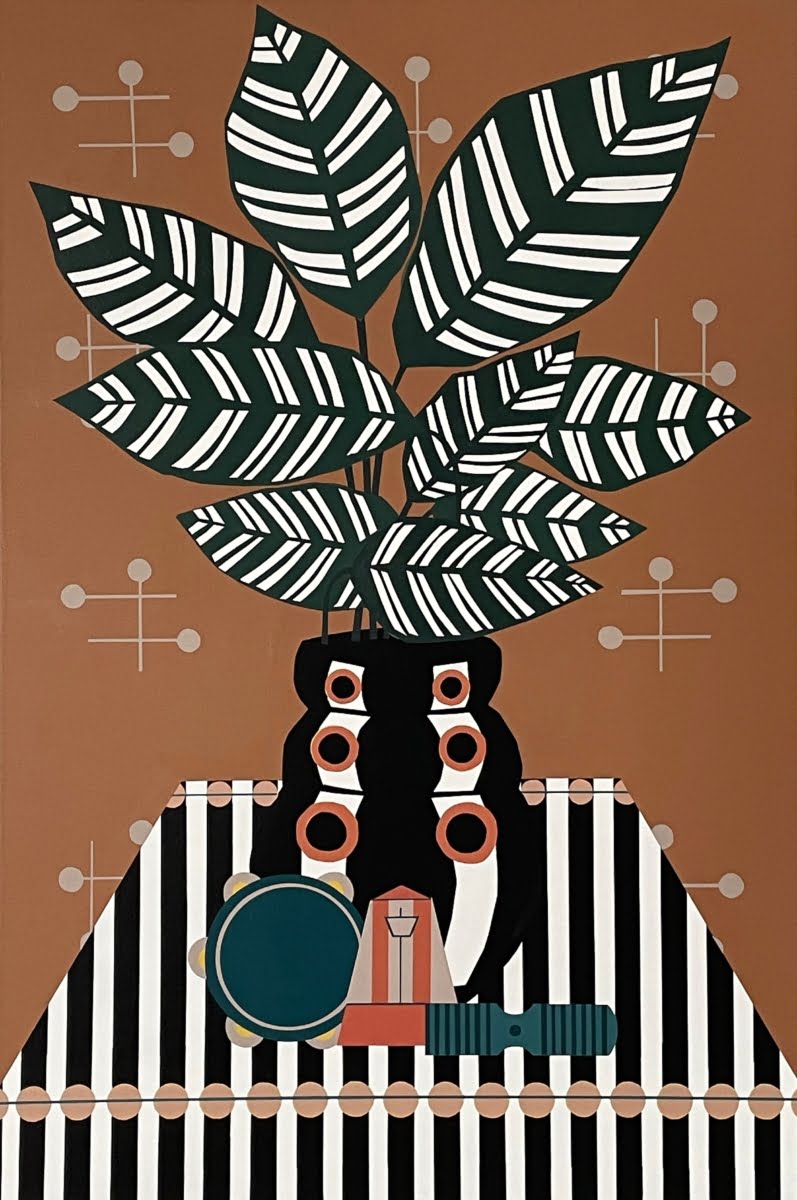 Nowadays Bonnie is preparing for her first solo exhibition, in which her works from the Modern Paradise series will be exhibited in the Netherlands in 2022.
Marina Perez Simão
Brazilian artist Marian Perez Simão's works are in the collections of of Musée d'Art Moderne et Contemporain de Saint-Étienne in France, The Ekard Collection in the Netherlands, the Samdani Art Foundation in Bangladesh, the Speed ​​Art Museum in Kentucky, and the University of Chicago. The abstract expression in her magnificent paintings sucks you into colorful landscapes that you will never want to leave.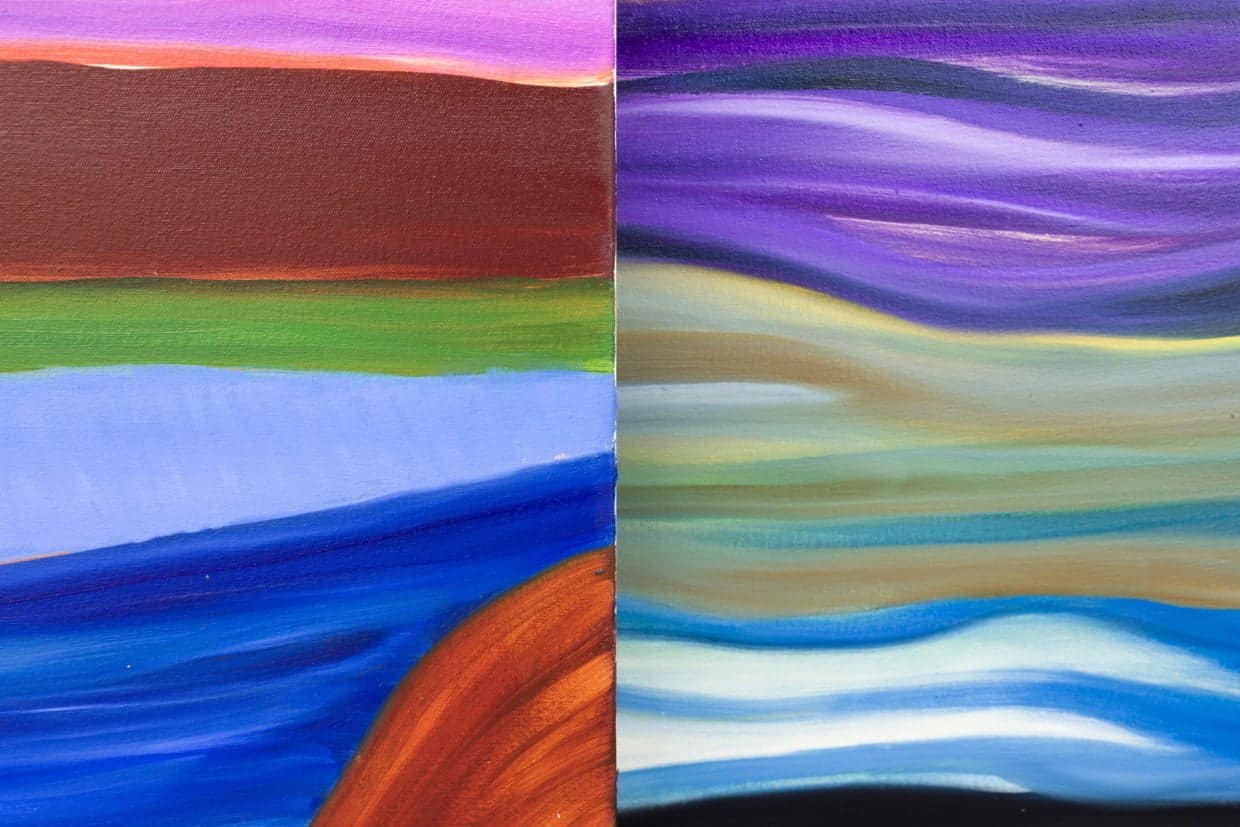 "I do numerous watercolor sketches before switching to canvas. Thus, when I begin to the main work, I have the structure ready in front of me. I access the final without changing my mind and hesitation," Simão says. Also, she uses colors bravely, which makes her huge paintings even more impressive. She uses a variety of techniques such as collage and oil painting for best way convey the language of expression that she created with inspiration from philosophy, literature, and journalism. She aims to take viewers on a visual journey with her paintings that blend interior and exterior landscapes.
One of the artists of the world-famous Pace Gallery, Marina Perez Simão's exhibition at Sifang Museum of China continues until February 27.
Laleh Khorramian
Born in Tehran and lives in Florida, Los Angeles, New York, Laleh Khorramian is an international talent who has mixed her own life story with art. After graduated from Rhode Island School of Design, Art Institute of Chicago and Columbia University, School of Visual Arts, she presented her works to the art community with a desire to create new and different worlds.
Focusing on portraits, Khorramian says that she prefers to express what has not yet been said, heard and felt. Her abstract paintings give a print work effect. In creation phase, firstly up, she paints the work in her mind on a glass using oil paints and ink, then prints it on paper while the glass is still wet, and the consequent work appears as a monoprint, which does not bear her intervention. Furthermore, she also works on video and animation. She will have solo exhibitions at the Baltic Center for Contemporary Art in Newcastle and The Third Line in London in April 2022, and at the September Gallery in New York in the fall of 2022.
Jennifer Mack-Watkins
Jennifer Mack-Watkins' messages are clear in her extraordinary works that created with the printing technique. She described how beautiful and enthusiastic black people's life is with "Children of the Sun", her first solo exhibition in America last summer. The young artist says, "Art allows to imagine and create beyond prejudices and restrictions" and she describes her works as a rebellion against the ignorance of African-American culture. She also adds, "I have sought to reflect the importance, beauty and positive complexity of African-American women and children through my current paintings. I wanted to use children's innocence as a hope and to build their self-confidence through art."
As an art teacher and artist, Jennifer Mack-Watkins underlines that she sees a great future in every child whenever possible. Jennifer's works can be seen in the exhibition The World Between the Block and the Paper, which began at the Southern Vermont Arts Center on December 11 and will continue until March 27.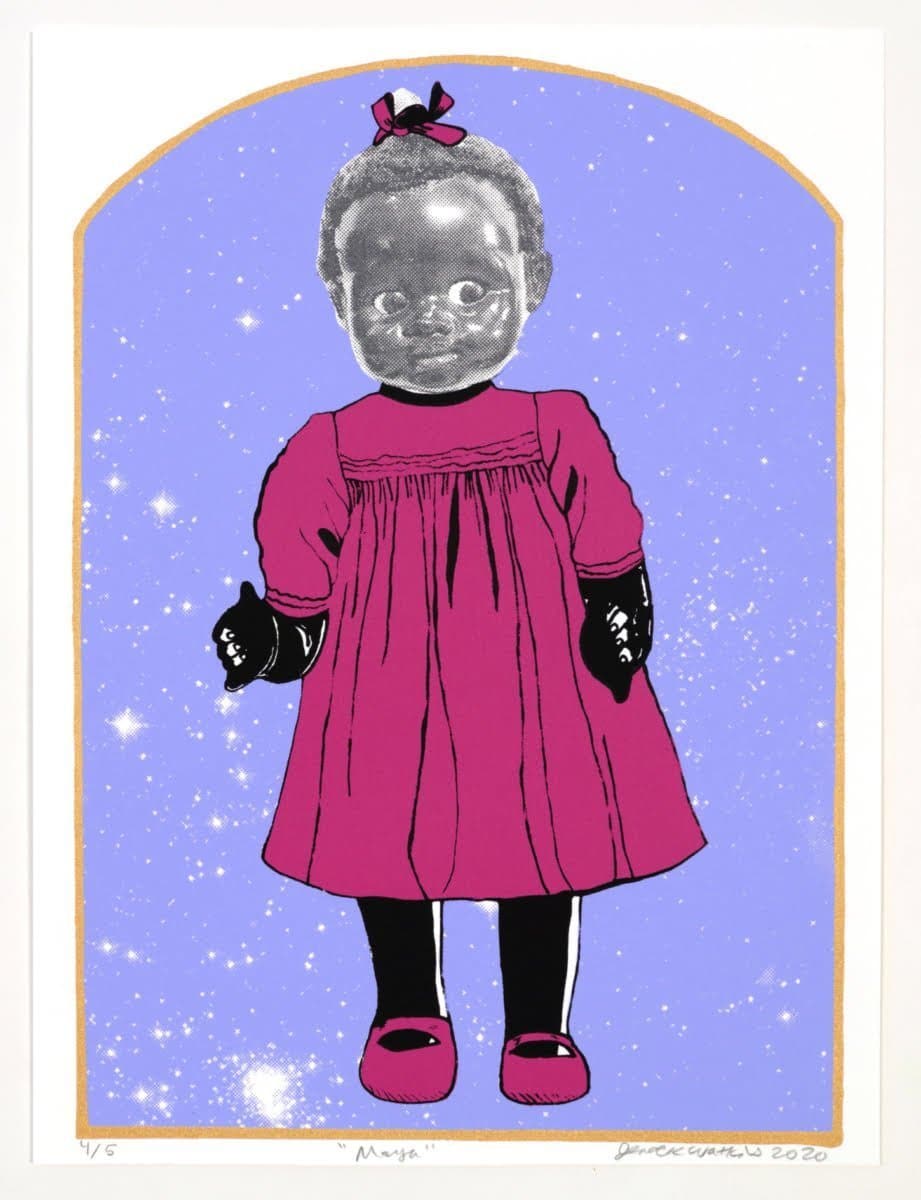 Shatha Altowai
Awarded by John Bryne Award last July, the young Yemeni artist Shatha Altowai is an artist that has been producing art works since 2014 and making an impression on international platforms. She has been trying to convey important messages with her works since they decided to build a life on art with her pianist wife Saber Bamatraf. Bringing attention to the civil war in his country Yemen, Altowai depicts the suffering of displaced person and women in her figurative, abstract, and symbolic paintings.
Altowai's opened her first solo exhibition The White Canvas at the University of Scotland in Scotland, where she lived last July. She says that try to feature emotions like power and fear while depicting the pain she witnessed in the first seven years of Yemeni Civil War, desperation of families and impossibilities in her works. Furthermore, the judging committee of John Byrne Award, which is a highly prestigious award, says that they found Altowai's works incredibly powerful and impressive.
Kwesi Botchway
The Ghana-born emerging contemporary artist Kwesi Botchway is aiming to reflect Africa continent's multicolored nature in her gigantic paintings, so much so that she succeeds to draw attention of the art world in a short time with her bold expression style. Living between Accra and Brussels, 27-year-old artist held her first solo exhibitions in Ghana and London in 2020. Undoubtedly, her one of the best works is blending the rich culture of blacks with their rich inner worlds and transferring them onto canvas. According to her, the human face is the best place in order to reflect emotions. Therefore, she always aims to tell the stories that wants to convey in her works through human faces. She also believes that colors have specific characters. That's why, she uses bold colors in the most striking as possible as in her paintings. For instance, she prefers bright oranges for the eyes, whilst using purple tones in her portraits where she highlights black. She carries Africans to the canvas with enthusiastic, fancy, and lively portraits which is a rebellion against the fact Africans are portrayed in the background in her works of art for years.