Pera Museum hosting the films of auteur directors of Greek cinema between 7-12 June with the selection of "Greek Film Days".
Organized in partnership with the the EMEIS Cultural Collective from Greece and istos film and istos broadcast from Turkey, "Greek Film Days" will meet with cinema lovers at the Pera Museum Auditorium between June 7-12. The program consists of a rich selection 17 films, from black humor to road movies, from drama to science fiction. Petros Markaris will be guest of the "Greek Film Days", who known as the screenwriter of Yeşim Ustaoğlu's movie "Waiting for the Clouds", as well as the films "Alexander the Great" and "Days of '36".
Here are 5 movies from the "Greek Film Days":
Evdokia by Alexis Damianos (1971)
A drama of passion where the main characters are a sergeant and a prostitute who get married after a brief passionate idyll. Very soon, however, the influence of their environment has a negative impact on their relationship, and the man tries to break away but without success. The harsh light, the rock, the bare landscape and the military exercise, on the one hand, sensuality and constrictions, on the other. Because of her occupation, Evdokia both attracts and repels the sergeant.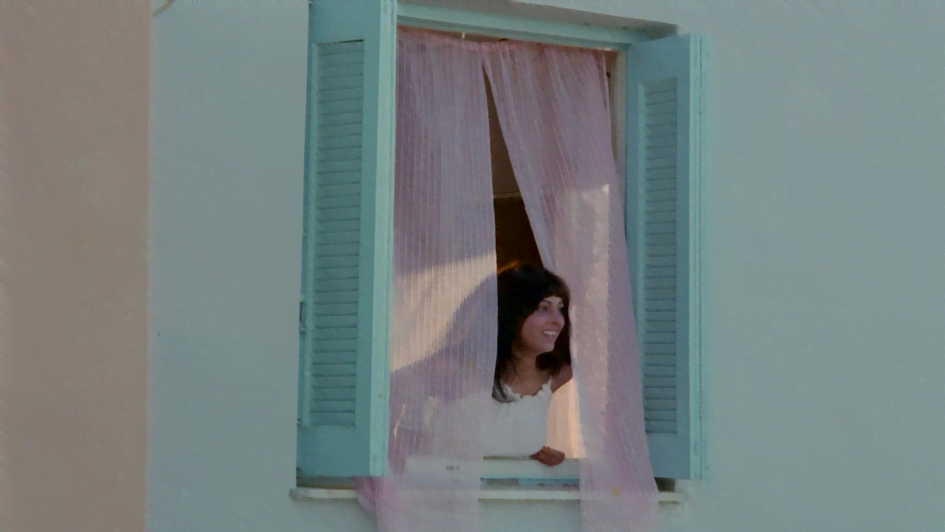 Zorba Yannis by Tonia Marketaki (1973)
A midnight on a deserted street in Athens. A young woman is stabbed by a stranger lurking in the shadows. The murderer Yannis Zahos is a mentally unstable young man who dreams of killing women. This young man believes that killing woman gives him strength and reinforces his masculinity. As a landmark movie in modern Greek cinema, the movie is based on a true murder.
Mania by Giorgos Panousopoulos (1985)
It's one of those impossibly scorching hot days of early summer, when the heat beats down on humanity so relentlessly that anything can happen. 30-year-old Sophie is married with two children and works at a multinational IT company as a program's analyst. She has just found out that she's the only female chosen to attend a special educational program in the US because of her square logic. What she doesn't know is that her memories and her primal instincts affect her subconsciousness, her work and her entire identity in ways she cannot control. That same afternoon, at the National Gardens, a series of events cause her to fall prey to those dark inner forces, gradually losing all sense of identity and running away, like a hunted animal, while her husband makes a desperate attempt to save her and their daughter.
Stone Years by Pantelis Voulgaris (1985)
The true story of a couple's love and commitment told against the background of turbulent Greek politics from the end of the civil war to the fall of the military dictatorship. Thessaly, 1954: Eleni and Babis meet and fall in love. She is 18 years old and he is 22. Soon afterwards Babis is arrested for illegal activity and sentenced to a long prison term. Eleni, who is also wanted, ends up in Athens where she lives as a fugitive. At the end of '66 Babis is released and it is then that they consummate their love for the first time. Eleni, becomes pregnant. But a moment of carelessness results in her being discovered. She is tried, convicted and sent to Averoff prison. There she will give birth to their child and she will raise it with the help or the other female political prisoners, who find them- selves incarcerated in Averoff prison after the colonels' coup or 1967.