Celine has undergone many changes since Hedi Slimane took the helm, first the accent on its name has changed. Now, the brand takes its rock-chic appearance -Slimane's signature- one step further. Celine had introduced its Formula 1 inspired collection last season; this time raises the adrenaline a little more with FMX motor crossers.
The moto crossers, who performed by biking through dust forests at the Ile de Grand Gaou in southern France, refer not only to the brand's rebellious stance, but also to escapism that expresses Slimane's post-pandemic stance. Shiny textures, leathers, cartoonish motifs, leopard print and black again standout in the collection.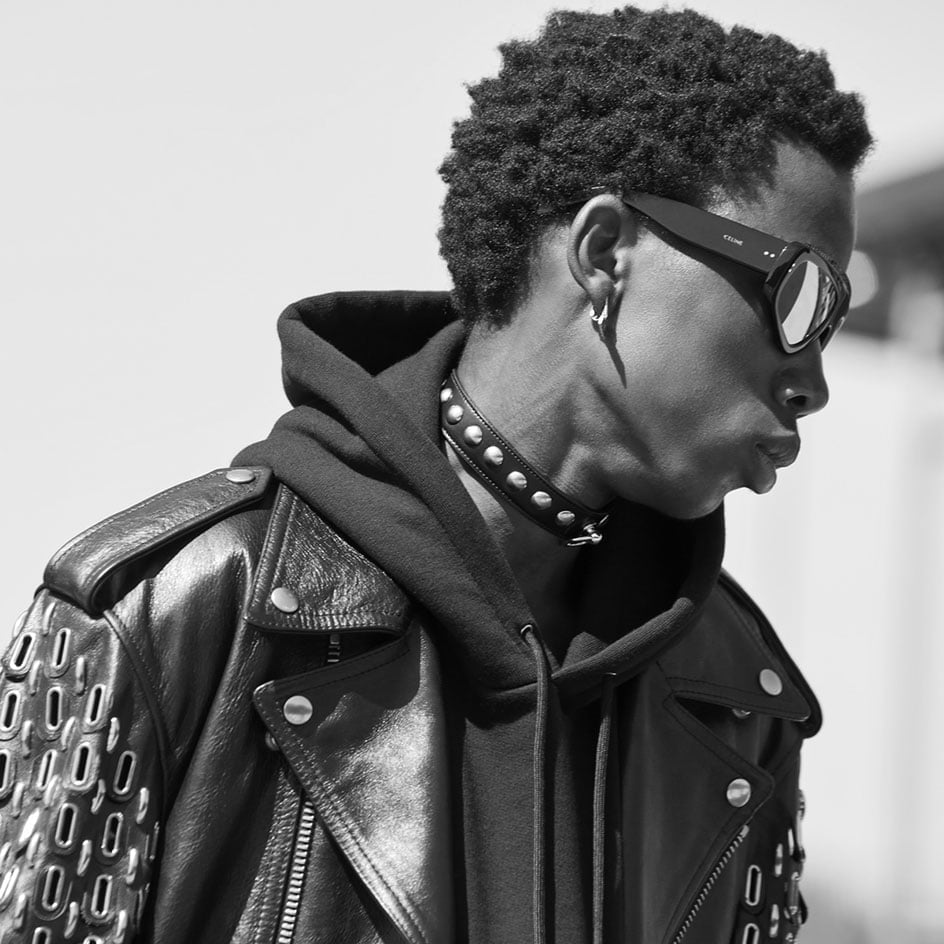 The Cosmic Cruiser collection represents the individual who try to discover new horizons after life backs to normal. In line with this, Slimane, who particularly thinks of his consumers from Gen Z, foresees the impact of the motocross team on the spectator.